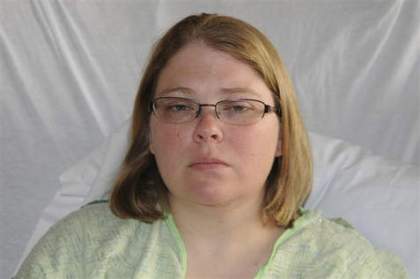 Missing Michigan mom turns up in Illinois after Georgia detour, apparent amnesia
(CBS/WBBM) JOLIET, Ill. - A Michigan mother missing for nearly a month and suffering from amnesia has been found in Joliet, Illinois, hundreds of miles from home. It appears she even made a detour to Georgia along the way.
A woman walked into a Joliet police station Monday night saying she had no idea who she was or where she was from.
Police and emergency responders determined she was suffering from amnesia and brought her to the hospital. They eventually identified her as Amber Gerweck of Michigan, a 32-year-old mother of four who was reported missing by her aunt on April 9, reported CBS affiliate WBBM.
When police initially couldn't determine her identity they released her photo to the media. A local citizen saw her picture and called police, saying she thought it resembled a woman whose face was on a missing person's flyer out of Jackson, Mich. Police checked it out and found out that the woman was indeed Gerweck.
The next day her car was found in Tunnel Hill, Ga. apparently abandoned. The condition of the vehicle led investigators to report the case as a possible abduction, WBBM said.
Now nearly a month later, Gerweck has turned up in Joliet, apparently with no memory of who she is.
Police are trying to figure out how she made it to Joliet from Georgia without her car. Police say toxicology tests have shown that Gerweck's amnesia does not appear to be drug or alcohol related.
"Our detectives have been working with the staff at Silver Cross Hospital and this seems to be a legitimate case of amnesia," Deputy Chief Mike Trafton said.
Joliet Police Chief Fred Hayes said: "She seemed to be bit confused. Didn't really know who she was or why she was here in Joliet."
After seeing her picture some restaurant workers said they had seen the woman at Joliet Restaurant in town, reported WBBM.
"She comes in here and Saturday [or] Sunday at 5:30 in the morning ," said Valentina Georgouses, who noticed nothing unusual about her behavior. "She sat here and drank her coffee, read the newspaper and that's it."
Her fingerprints were not found in the national database, Trafton said.
Police have been in contact with Gerweck's family.
Thanks for reading CBS NEWS.
Create your free account or log in
for more features.