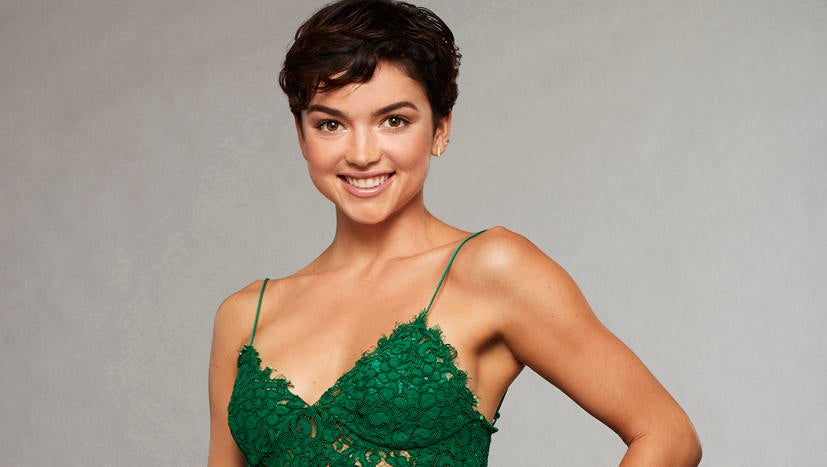 "Missing" California woman spotted on "The Bachelor" TV show
HUMBOLDT COUNTY, Calif. – A 22-year-old woman listed on in California's missing persons database was "found" on the TV show "The Bachelor" two months after being reported missing.
According to the Humboldt County Sheriff's Office, Fresno native Rebekah Martinez's mother reported her missing on Nov. 18, 2017. The mother told deputies that she had last talked to her daughter on a friend's cell six days earlier and Martinez told her mother she was going to work on a marijuana farm and would see her in about a week.
A month later, Martinez's mother told deputies that her daughter was doing well, but because deputies were unable to speak with the young woman her named remained in the database. On Feb. 1, according to SF Gate, Martinez's photo appeared in a local newspaper article about missing persons. That article prompted a local woman to call the sheriff's office to say she'd seen Martinez on the television show, "The Bachelor."
"My sister always calls me Sherlock Holmes," Ann Bonner O'Brian told SFGate.com. "I was just scrolling through the 35 missing people and I recognized some of them from news stories. When I got to her, I was like wait a minute, she looks so familiar and I instantly thought of 'The Bachelor.'"
Contestant "Bekah M," a personality on the popular show, is listed on the show's website as a nanny from Fresno. The "missing" woman has been active on Twitter and Instagram, where she has large followings, and on Friday appeared to poke fun at her mother in a tweet, saying: "MOM, how many times do I have to tell you I don't get cell service on the Bachelor?"
The sheriff's office was able to speak with Martinez herself on Thursday and confirm her well-being. According to a sheriff's spokesperson, Martinez told a deputy that she was working on a marijuana farm during the time of her reported disappearance.
Thanks for reading CBS NEWS.
Create your free account or log in
for more features.