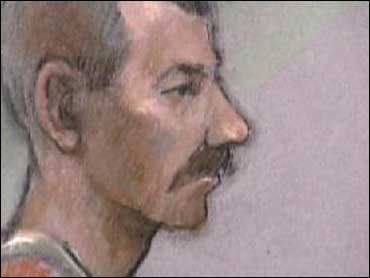 four years ago, in the middle of his freshman year, 18-year-old Nisenfeld simply disappeared. "(He) just vanished in thin air," says Bryan's father, Steven Nisenfeld. "No one knew what happened to him."

Divorced several years earlier, Steven Nisenfeld and Bryan's mother, Marianne Brown, chose Roger Williams for Bryan in part because they felt it offered the security their son needed.

College Crime Stats

How much crime is there on your campus? Click here to find out.

"We just felt that small atmosphere was more conducive to Bryan's personality." says Brown.

Roger Williams University, a school with about 3,700 students that markets its homelike atmosphere, seemed ideal. But Bryan Nisenfeld had initial trouble adjusting to college life. "He was homesick, and a little overwhelmed with the academic aspect that was required of him," says his mother.

And, adding to his problems, he had gotten into a heated argument with a former student who he said was calling him and making physical threats. He told his parents and they called campus security.

The school sent someone over to check on him. A week later, Bryan Nisenfeld went to class and never came back.

Ask the 'Safe' Questions

Are you looking for the right college? Before you hit the road, print out this list of safety questions and carry them with you on your campus visits.

Nisenfeld's friend Sarah Holmes was among the first to notice he wasn't around. "He disappeared on a Thursday. We started really seriously wondering where he was, I would say, that Sunday morning," she says. "On Monday is hen we really got security involved."

But Nisenfeld's father claims two more days went by before the university called him.

Seven days after his son disappeared, Steven Nisenfeld filed a missing persons report with the Bristol police.

Bryan Nisenfeld's parents feel that the failure of the university to act promptly hurt the police investigation. "Everyone knows who is involved in any type of investigation with a missing person, time is of the essence," says Steven Nisenfeld.

He adds, "I remember just this uncaring, unsympathetic, unconcerned attitude by the university."

More than six months after Bryan Nisenfeld's disappearance, a boot washed ashore on a small island just across the bay from the university. Inside was a foot and a leg bone. DNA tests proved conclusively the remains were Nisenfeld's.

His parents are suing Roger Williams claiming the school was negligent. They are pushing for a national law requiring faster parental notification when a student goes missing.

"I think if they had notified us within 24 hours...maybe he would have still been alive, supposes his mother.

But university attorney John Tarantino contends, "It's nothing more than absolute rank speculation to say,'Well if they knew a day earlier or two days or earlier or three days earlier...things would have been different.'"

Sound Off!

Should colleges take greater responsibility for keeping track of their students' whereabouts? Post your opinion on the 48 Hours bulletin boards.

He insists the university did everything it reasonably could to assist the Nisenfeld family.

The police investigation found no link between Nisenfeld's disappearance and the former student who made the phone threats. With no evidence of murder or suicide, the case remains open to this day.

School chancellor Anthony Santoro denies that the school tried to downplay the disappearance. Given that a weekend intervened, he says, the university did all it could.

"It's not necessarily uncommon to find out that students are gone for several days," says Santoro. "And In many instances, the students do not want their parents to know where they are."

And students today, he says, have the right to come and go as they please. "hen I went to school in the 60s, the university...assumed the responsibility of the parent," says Santoro.

He adds, "The difficulty is that students, when they come to college now, are adults."

Bryan Nisenfeld's classmates have moved on, but for his grieving parents, time has stopped. "He was around for 18 years and I'm worried that I'll forget what he looked like, what he sounded like," says Steven Nisenfeld. "It's still very hard to believe...that he's gone."

Main Story: Campus Insecurity

Produced by Michael Wuebben; (c) MMI, Viacom Internet Services Inc., All Rights Reserved
Thanks for reading CBS NEWS.
Create your free account or log in
for more features.