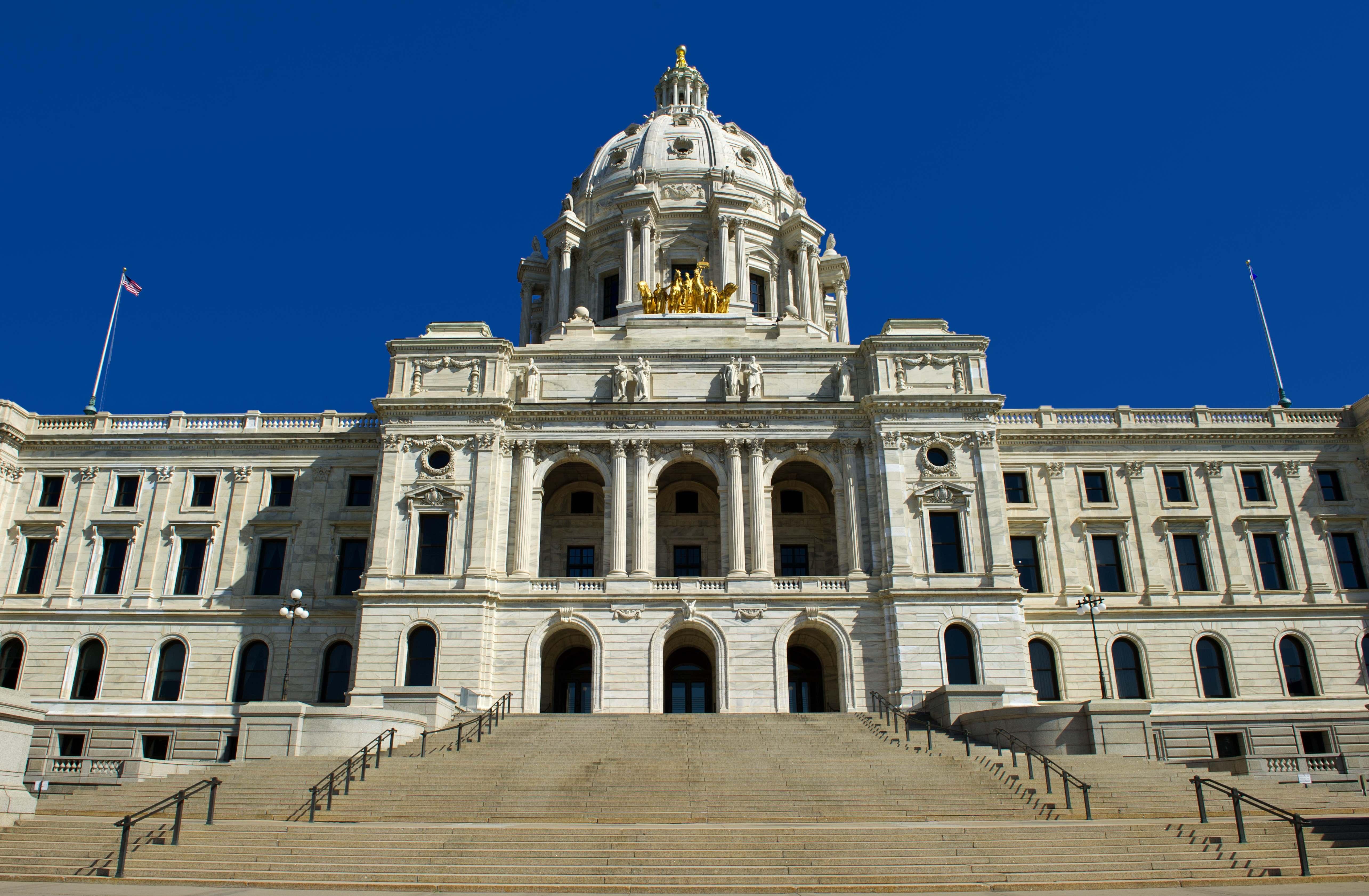 2 Minnesota lawmakers accused of sexual misconduct will resign
Two Minnesota lawmakers accused of sexual misconduct have announced plans to resign.
Republican state Rep. Tony Cornish said Tuesday he intends to resign around Dec. 1. Cornish said in a statement he has reached an agreement in principle with an unnamed female lobbyist who told Minnesota Public Radio News that Cornish had propositioned her for sex dozens of times and once forced her into a wall in an attempt to kiss her. Cornish says the agreement calls for him to apologize and resign. In a statement, Cornish says he apologizes for his "unwelcome behavior." Minnesota House Speaker Kurt Daudt and Majority Leader Joyce Peppin also issued a statement, saying they asked Cornish to resign.
Earlier Tuesday, an attorney for Minnesota state Sen. Dan Schoen says Schoen, a Democrat, plans to resign in the wake of accusations of sexual misconduct.
Their announced resignations come as U.S. Sen. Al Franken, D-Minnesota, is accused by two women of sexual misconduct, before and after he reached the Senate. He has not announced any intention to step aside, while a Senate Ethics Committee probes his conduct.
A female lawmaker who accused Schoen of sexual harassment says his resignation won't change a problematic culture at the state Capitol.
Schoen's attorney Paul Rogosheske told the Star Tribune that Schoen will announce his resignation Wednesday. It follows several allegations that the Democratic first-term senator made unwanted advances and groped one woman.
Rep. Erin Maye Quade is one of several women in Minnesota politics who accused Schoen of improper behavior. Maye Quade says his departure will not do enough to change a culture of sexual harassment in the Minnesota Legislature.
Maye Quade has also accused Republican Rep. Tony Cornish of harassing her and says many women who work at the Capitol have stories about other men.
A woman who says she was groped by Schoen says news that the Democrat will resign does not bring her joy, but she hopes it's the start of holding people accountable for improper behavior.
Lindsey Port was running for a Burnsville-area House seat in 2015 when she met Schoen at a Democratic Party event. Port says Schoen, then a state representative, made a comment about her rear end then grabbed her behind. Other women have come out with other allegations of improper conduct by Schoen.
Schoen has denied some of the allegations against him and said others were taken out of context.
Port tells The Associated Press that she hopes Schoen's resignation is the start of changes to the way that women are protected in the workplace. She says she wishes that Schoen had taken responsibility for his actions and apologized.
Thanks for reading CBS NEWS.
Create your free account or log in
for more features.