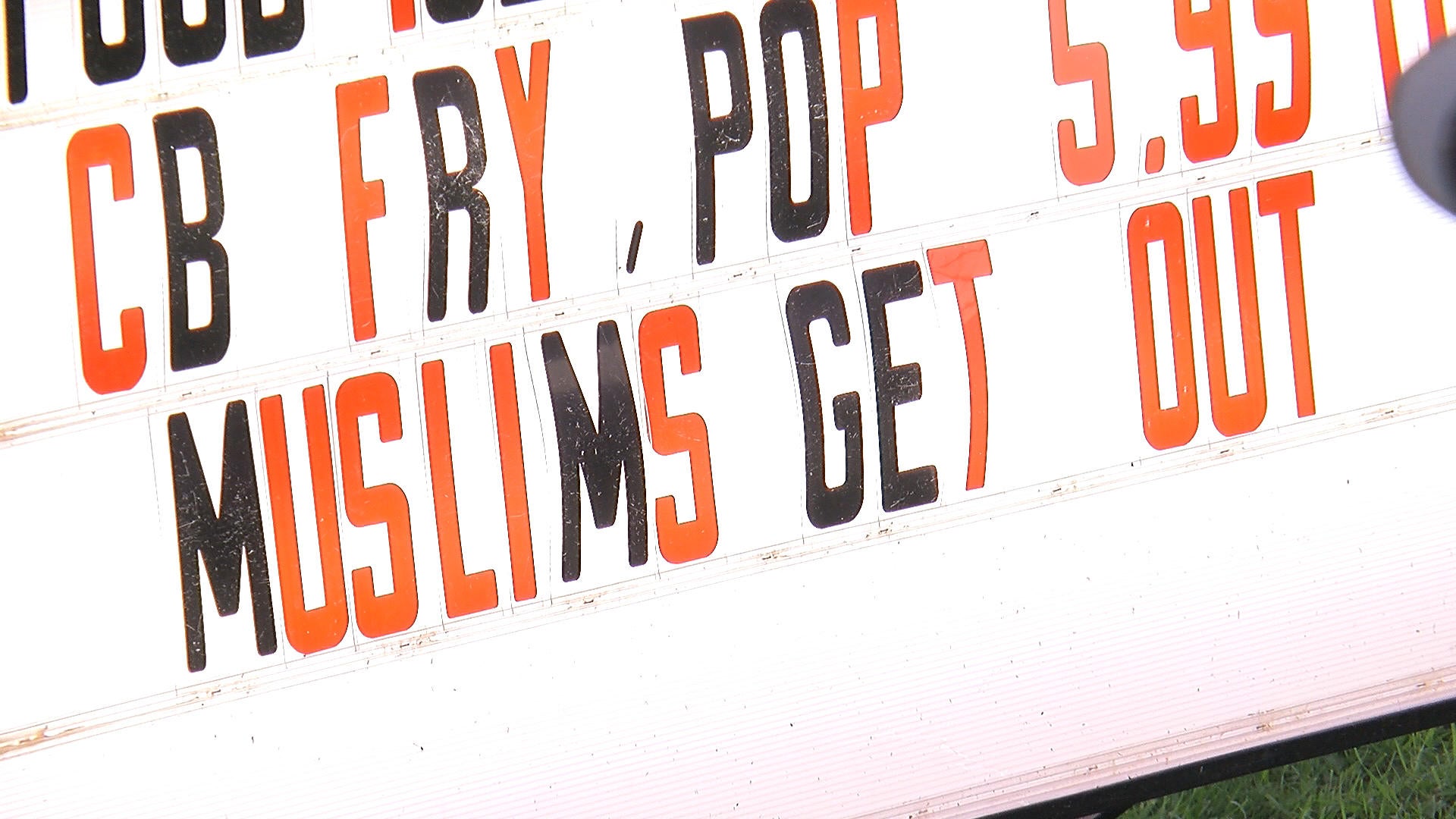 Minnesota restaurant owner defends "Muslims Get Out" sign
MINNEAPOLIS — A Minnesota restaurant owner upset over what happened in St. Cloud posted a controversial sign Monday morning.
The sign outside Treats Family Restaurant in Lonsdale, Minnesota, reads "Muslims Get Out." A second line reads "In Support Of St. Cloud," reports CBS Minnesota.
On Saturday, a man stabbed several people at a St. Cloud mall, allegedly asking victims if they were Muslim before attacking them.
Restaurant owner Dan Ruedinger says the sign has led to some backlash, but he says business is up so much that he had to call in three extra workers Monday.
"It's time that people started standing up, not worrying about the PC crowd and do what is right," Ruedinger said. "And I feel what we're doing is right. We are not targeting the Muslims in general, just the extremists. And that's all I can say. It's my right and I'm going to stand up, and I wish more people would do it."
Payten Estepp was part of a group protesting the sign Monday night.
"I get it, it's his right to say what he wants to say," Estepp said. "But that's giving Lonsdale a bad rap to everyone that drives by on 19, which is a very busy road, so people are going to see that and they're going to think Lonsdale as a whole, as a community, is as crass as that sign."
Ruedinger says he has no plans to take down or change the sign.
Thanks for reading CBS NEWS.
Create your free account or log in
for more features.