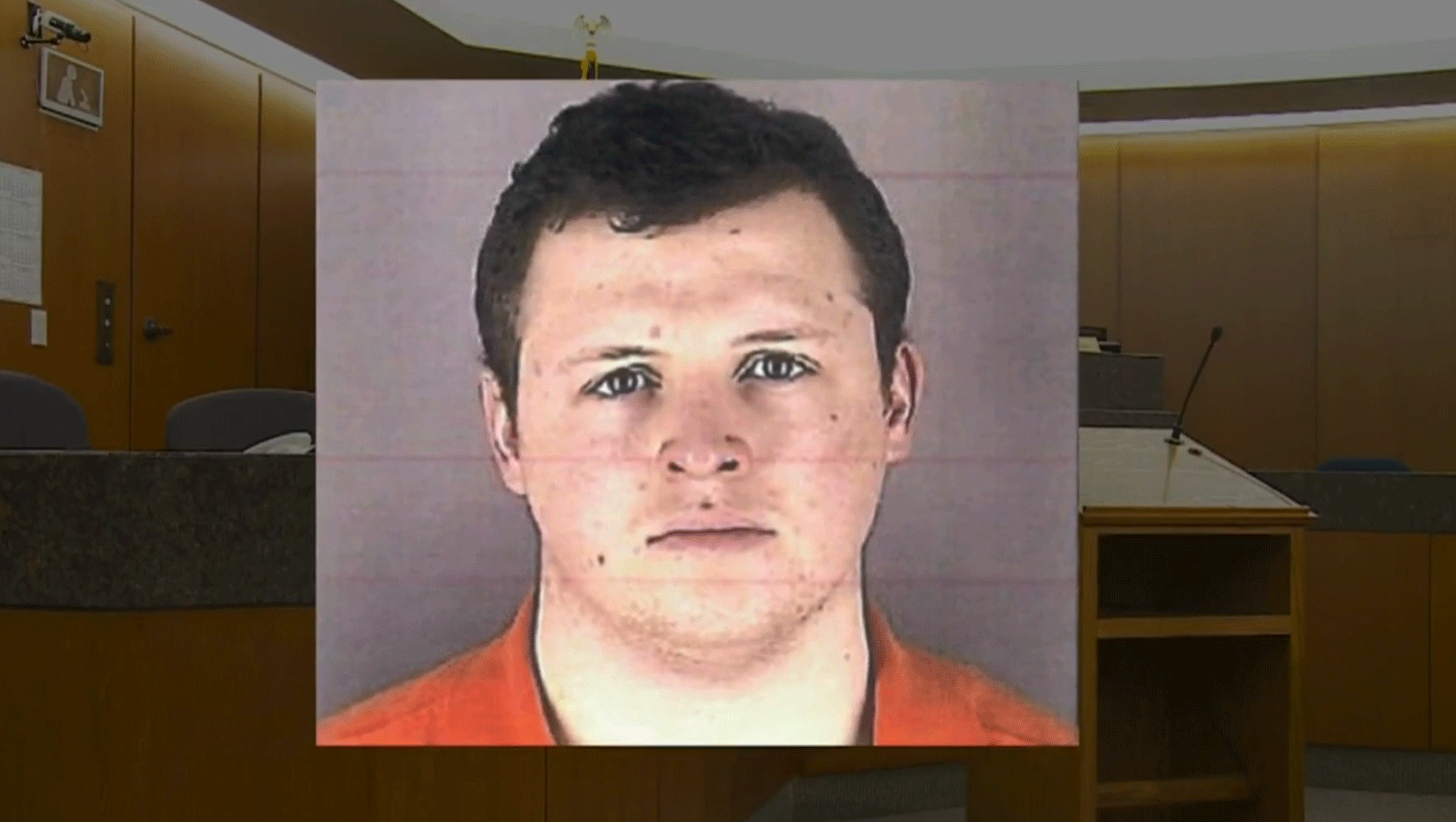 Minnesota man gets 15 years for shooting 5 Black Lives Matter protesters
MINNEAPOLIS – The man who shot five Black Lives Matter protesters in 2015 has been sentenced to 15 years in prison, reports CBS Minnesota.
Allen Scarsella, 25, and some friends got into an argument with some protesters who were demonstrating outside Minneapolis' 4th Precinct police station after the shooting death of Jamar Clark by one of their officers. He was convicted in February of a dozen felony counts of assault and riot.
The station reports that Hennepin County prosecutors asked the judge for the maximum sentence, while the defense maintained Scarsella has remorse for his actions, and was acting in self-defense.
Defense attorney Laura Heinrich argued Scarsella was "naïve" at the time of the shooting, didn't know what life was like for black people on the north side of Minneapolis, and that his brain may not have fully developed, because he was around 22 years old at the time he put on a mask, went to the Fourth Precinct to live stream, and eventually shot five people.
Scarsella, who has been in county jail for nearly 18 months, addressed Judge Hilary Lindell Caligiuri and asked for probation.
"The fact that others were injured because of something I did weighs heavily on my heart every day," Scarsella said. "The incident touched so many lives and everybody who was involved is now worse off for it."
The judge agreed with prosecutors, who said Scarsella was deeply racist as evidenced by months of racist messages he had sent to friends leading up to the shooting, and gave him 15 years in prison out of a possible 20-year maximum.
One of the shooting victims, Cameron Clark, who is the cousin of the late Jamar Clark, said he is still dealing with physical and emotional pain from the shooting.
"I can't do a lot of things with my kids anymore, I can't work," Clark said. "I'm going to be living with this for the rest of my life."
Cameron Clark said he believes initial charges brought forth by the county against Scarsella should have been more severe, but Hennepin County Attorney Mike Freeman said on Wednesday that first-degree assault was the highest charge he could bring, given the evidence the county had.
"All of that was lies and he was just trying to make the judge have some sympathy for him," he Clark.
Thanks for reading CBS NEWS.
Create your free account or log in
for more features.