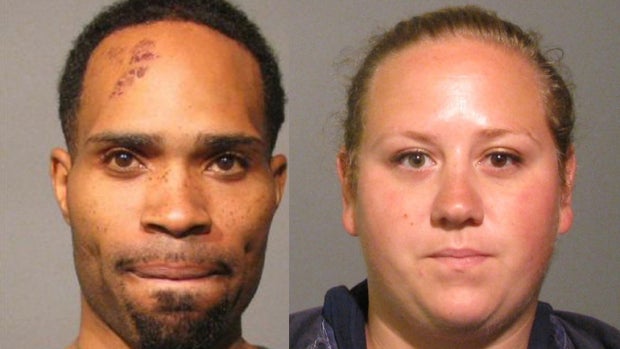 Minn. couple indicted on murder charges in student's death
HASTINGS, Minn. -- A grand jury has indicted two people for first-degree murder in the death of University of Minnesota student Anarae Schunk, 20, who was fatally stabbed in September 2013.
Shavelle Oscar Chavez-Nelson, 32, and Ashley Marie Conrade, 24, were also indicted for second-degree murder in Dakota County for Schunk's death. Chavez-Nelson was Schunk's ex-boyfriend, and Conrade was his girlfriend.
Earlier criminal complaints said Schunk was stabbed 22 times with a kitchen knife at Conrade's Rosemont townhouse, then dumped by a rural road.
Conrade was accused of helping Chavez-Nelson dispose of Schunk's body. She is held in the Dakota County jail. Chavez-Nelson is in state prison on a conviction for an unrelated burglary.
The Minneapolis Star Tribune reports Chavez-Nelson is also charged with first- and second-degree murder in the Sept. 22 shooting death of 23-year-old Palagor Jobi, who was shot after he and Nelson got into a dispute outside a bar in Burnsville, Minn., on the night Schunk was killed. Schunk reportedly went to the bar with Chavez-Nelson and Conrade that night.
Conrade is also charged with aiding an offender after the fact in connection with Jobi's death.
Schunk had dated Chavez-Nelson for a short time in 2012 and had reconnected with him in the weeks before her death, according to the Tribune. Friends and family said the victim was trying to collect $5,000 she had lent him while they were dating.
The paper reports that it took police and prosecutors nine months to gather and process the evidence. County Attorney Jim Backstrom said it may never be known if Conrade or Chavez-Nelson struck the fatal blows against Schunk, but that both defendants are ultimately responsible for the woman's death.
Thanks for reading CBS NEWS.
Create your free account or log in
for more features.