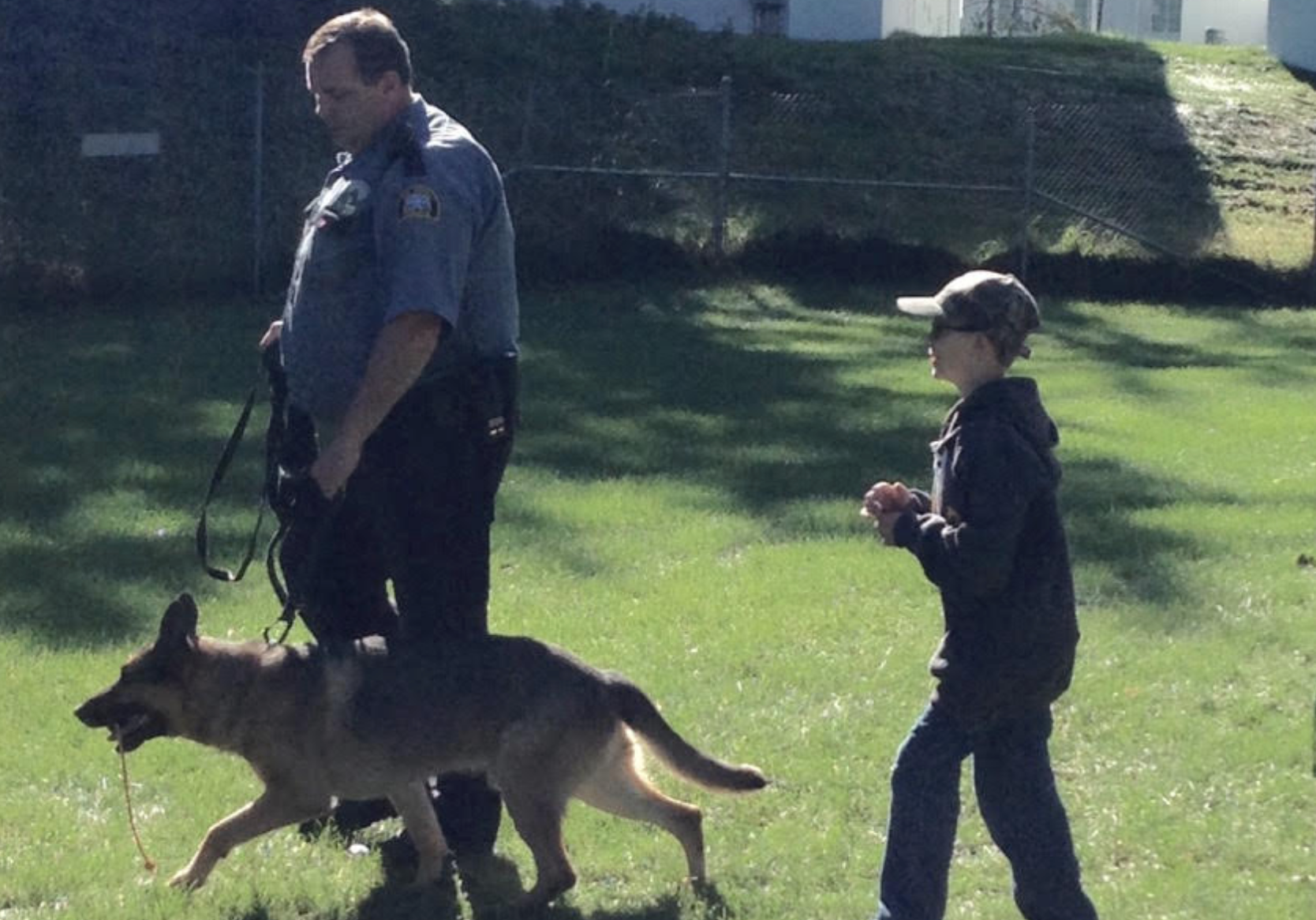 Minnesota boy skips birthday presents to buy K-9s bulletproof vests
Ethan Flint has spent every birthday he's had since he was 6 focusing on others.
His 9th birthday was no different.
This year, instead of opening presents from family or celebrating at a party with friends, the Minnesota boy was making fliers to encourage people to donate to what he deemed a worthy cause -- the protection of police dogs.
The day St. Paul Police Officer Jay Curiel and his dog Havoc walked through the door and into the fourth-grader's Cub Scout meeting, his mind was made up.
Ethan noticed the police officer was wearing a bulletproof vest, but the dog's back was bare.
"These kids just went crazy about what happens to the dog," Ethan's mom and cubmaster, Jennifer Flint, told CBS News.
"'What about the safety of the dog?'" the kids asked.
Curiel said that, due to budget constraints, not every dog can have a bulletproof vest. The local police department's canine unit often leans on the nonprofit St. Paul Police K-9 Foundation for financial assistance.
That's when Ethan told his mom about the plan for his birthday; it's the fourth one he's spent fundraising.
It may seem like an unusual tradition for a boy his age, Flint said, but it's becoming "habitual."
After Ethan's "over the top" 5th birthday, Flint and her husband told Ethan something different had to be done for his birthday from now on.
"We want you to pick something that's really important to you," they told him. "Instead of a birthday party, we're going to raise money, put a fundraiser together and give this money to whoever is important to you."
At first, he threw a fit. But he's grown to love giving.
"There's a whole country out there that could use someone who's young to start giving back and think that that's the norm," Flint said. "If you don't start young, an Xbox, iPod and such, that's all they're going to want."
Over the years, Ethan has raised money for the Lake Superior Zoo, the Como Park Zoo, the Minnesota Herpetological Society and -- this year -- the K-9 Foundation.
"They were absolutely over the moon that this kid would even think of them," Flint said.
After spending weeks blanketing the neighborhood with fliers and asking family, friends, teachers, coaches and even strangers to donate, Ethan presented the K-9 Foundation with a giant homemade check for $1,290 in July.
Since then, he's raised even more.
"I know there are kids out there that could benefit from a lot of giving," Flint said. "[Ethan's] just a kid, and he wants things just like everybody else -- an Xbox is still top of the list. But it's one of those things where you think he's got everything he needs in order to have a full childhood. Why not use some of this generosity throughout the family to put it toward something else that could possibly benefit from this?"
Who knows how many more birthdays Ethan will spend donating to charities -- it's up to him. But for now, Flint isn't worried.
He's too busy joking about being a "professional fundraiser" to care about presents.
Thanks for reading CBS NEWS.
Create your free account or log in
for more features.