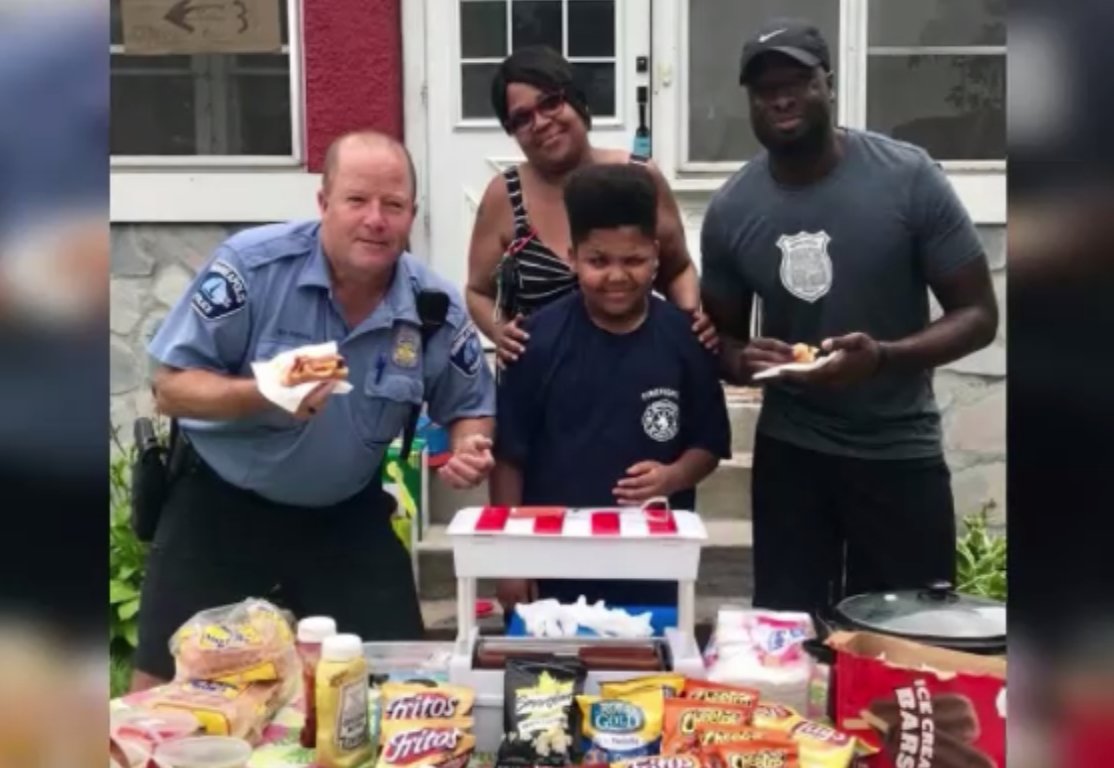 City helps teen get a permit for his hot dog stand instead of shutting it down
Thirteen-year-old Jaequan Faulkner may be young, but he already has entrepreneurial spirit. The Minnesota boy opened his very own hot dog stand in hopes of raising enough money to buy new clothes for the next school year, CBS affiliate KENS-TV reports.
The stand, Mr. Faulkner's Old Fashioned Hot Dogs, was opened on Penn Avenue North earlier this summer. The teenage entrepreneur has been in the hot dog business for a while. He ran another hot dog stand in 2016 with the help of his uncle, but took the summer of 2017 off. Now that he's back, Faulkner said, "It puts pride in me to see that I'm doing something good for the community," KARE- reports.
Faulkner's hot dog stand was promoted by the Facebook page "Bike Cops for Kids," which encouraged people to visit. Business was booming for Faulkner, but there was one problem with his stand -- it did not have a permit.
The health department received a complaint about Faulkner's stand, said Logan Ebeling, a health inspector with the city of Minneapolis. According to the city, all businesses that serve food to the public must pass city health inspections to get permitted. But instead of shutting down Faulkner's business, several city departments came together to help.
The health department, Minneapolis Promise Zone and the Northside Economic Opportunity Network (NEON) helped bring the hot dog stand up to code. The permit usually costs $87, but the health department covered that cost.
The city also helped Faulkner learn about the business side of things, like finance, marketing and pricing. Faulkner got a tent for overhead protection and a hand-washing station. The city also gave him a thermometer to check the temperatures of his sausages and hot dogs. All of these improvements helped Mr. Faulkner's Old Fashioned Hot Dogs get up to code.
"Surprisingly, I'm like, 'Dang, the city's not the bad guys in this situation.' They're actually the ones who are helping me," the teen said. "It makes me feel kind of -- not kind of -- really proud that people know what I'm doing."
Thanks for reading CBS NEWS.
Create your free account or log in
for more features.