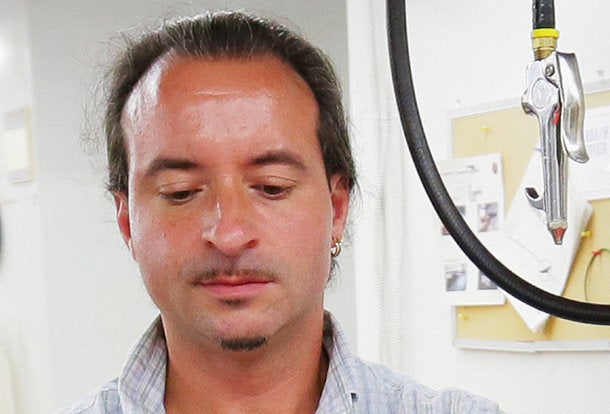 Minn. shooter identified as Andrew Engeldinger; parents had noticed growing paranoia
(CBS/AP) MINNEAPOLIS - The parents of the gunman in Minnesota's deadliest workplace shooting ever, identified as Andrew Engeldinger, had been worried about their son's growing paranoia for the past few years, The San Francisco Chronicle reports.
In 2010, the parents of Engeldinger enrolled in a 12-week class for families of the mentally ill and reached out to their son hoping he would seek treatment.
On Thursday night, they learned that their son shot and killed five people and injured three others, before fatally shooting himself at Accent Signage Systems in Minneapolis.
While police and company representatives have not yet said why Engeldinger was fired from his job, Jim Dow, a sales representative who often visited the business, said that Accent employees and family members of victims told him that lately, Engeldinger had been exhibiting confrontational behavior and had unexplained absences from work.
"He was getting mouthy, belligerent," Dow said. One employee, Rami Cooks, "would take him aside and tell him that's not acceptable," Dow said. "He'd straighten up for a while and then this would crop up again."
Police Chief Tim Dolan said that it was apparent that Engeldinger had targeted some victims while bypassing other employees, as many of those killed or injured worked in management.
To his family's knowledge, Engeldinger never sought treatment and was never diagnosed with a specific illness. He cut off contact with his family soon after he learned that his parents enrolled in the National Alliance on Mental Illness's 12-week Family to Family course.
More on Crimesider
September 28, 2012 - Minnesota Office Shooting: Gunman kills 4, injures 4 more before killing self, police say
Thanks for reading CBS NEWS.
Create your free account or log in
for more features.