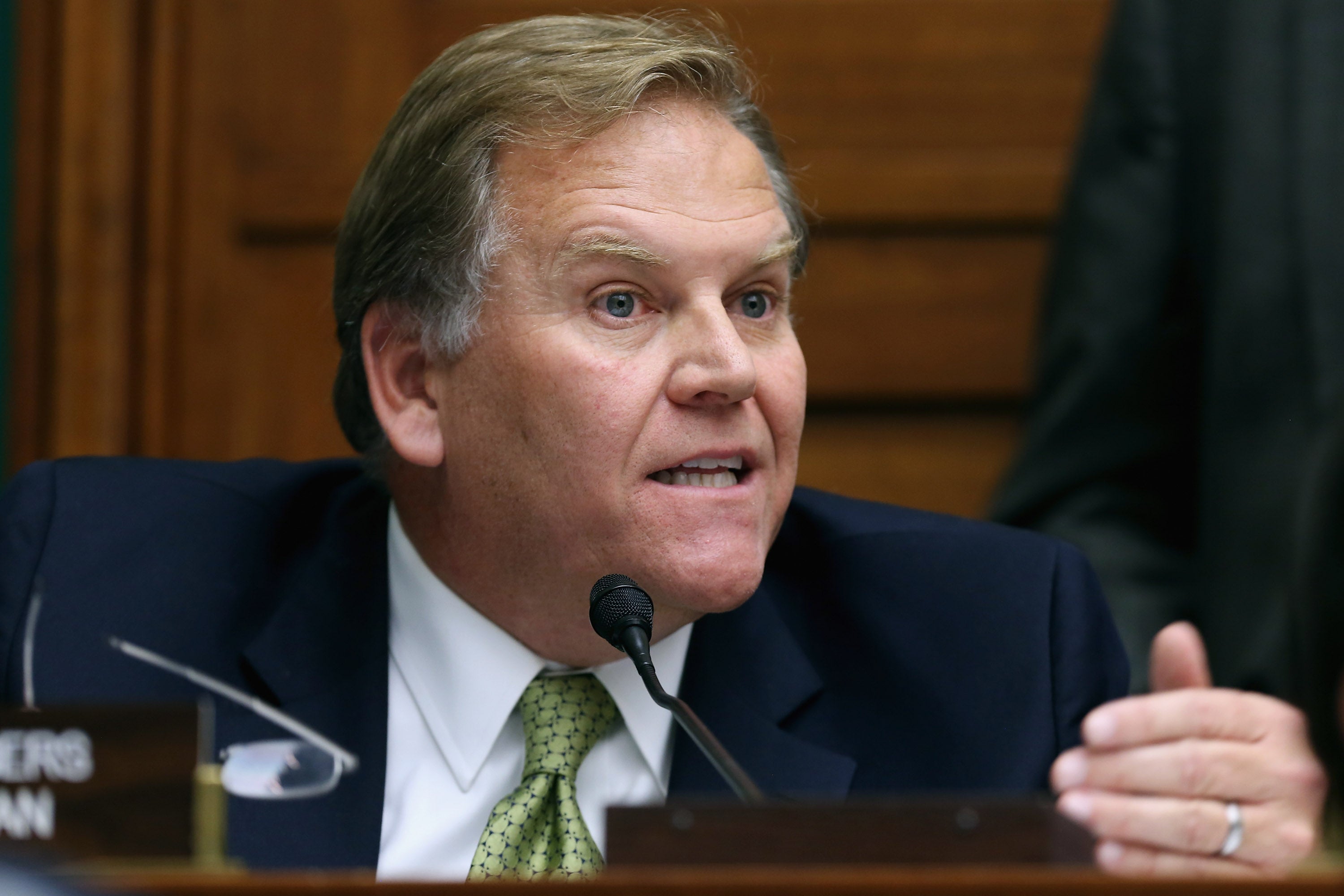 Mike Rogers is off Donald Trump's transition team
Former Rep. Mike Rogers announced Tuesday that he is stepping down from president elect-Donald Trump's transition team.
"My team and I are pleased to hand off our work to my friend and former colleague, vice president-elect Mike Pence, Executive Director Rick Dearborn, the Trump family and the stellar new leadership team," Rogers said in a statement provided by the transition team.
A Republican member of the national security establishment told CBS News' David Martin that the reason Rogers was forced off the transition team was his closeness to Chris Christie, who had been in charge of the transition before he was demoted last week. Christie is now one of several vice chairs of the transition. The other strike against Rogers, according to Martin's source, was that he had done his own investigation of Benghazi and found that Hillary Clinton had done nothing wrong.
Further, a source close to Rogers told CBS News that several of the people Christie brought into the transition have been removed, including the executive director Rich Bagger, who is a former Christie chief of staff; General Counsel Bill Palatucci, a longtime Christie friend and lawyer; and Kevin O'Connor, a former top Justice Department official in the Bush administration. And the source said, "There will certainly be others."
Rogers is well-respected by the intelligence community and by his former colleagues in Congress, and his resignation may concern GOP officials, since Trump lacks any foreign policy credentials. Rogers had been serving as a national security adviser to the transition team and he said his work has laid the groundwork for the post-election phase of Trump's effort.
"It was a privilege to prepare and advise the policy, personnel and agency action teams on all aspects of the national security portfolio during the initial pre-election planning phase," Rogers said. "Our work will provide a strong foundation for the new transition team leadership as they move into the post-election phase, which naturally is incorporating the campaign team in New York who drove president-elect Trump to an incredible victory last Tuesday."
Rogers served in Congress from 2001 until 2015 and served as chairman of the House Intelligence Committee for four years. He also previously served as a U.S. Army officer and an FBI special agent.
The announcement comes just a few days after Pence took over the transition team, replacing New Jersey Gov. Chris Christie.
Thanks for reading CBS NEWS.
Create your free account or log in
for more features.