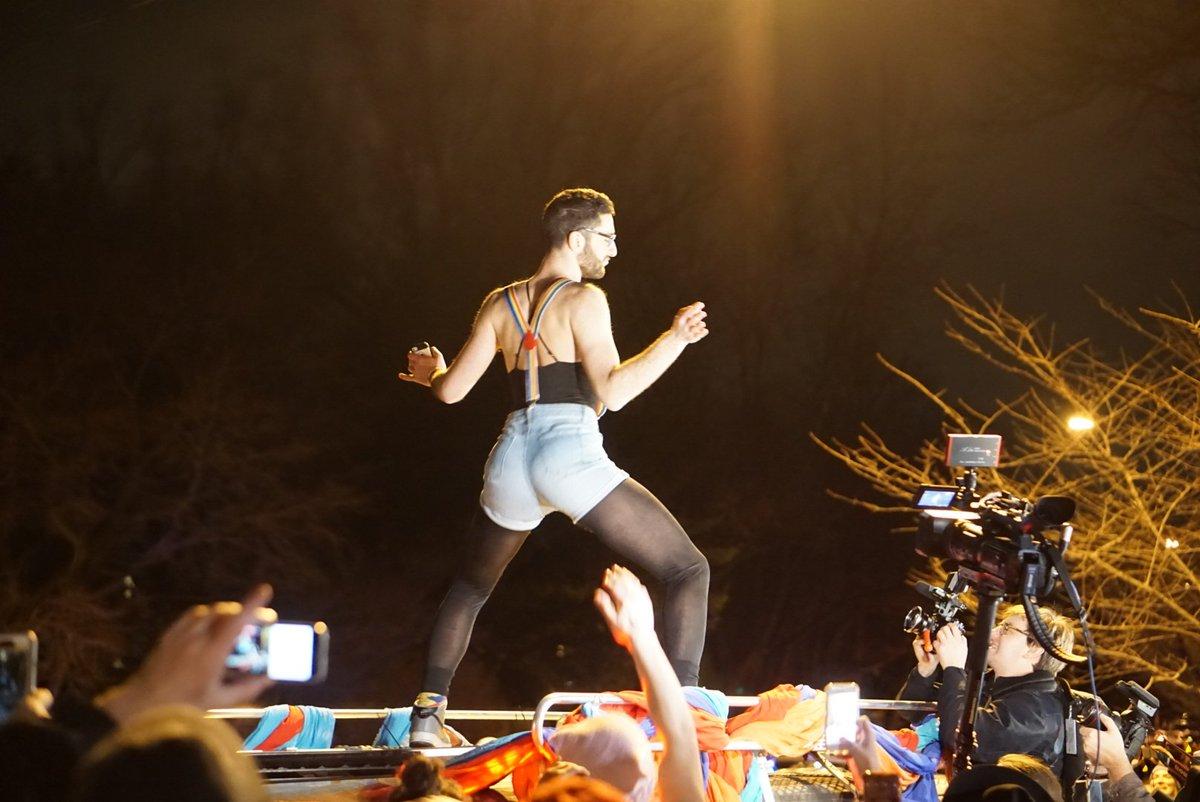 LGBTQ activists throw dance party outside of Mike Pence's house
Two nights before President-elect Donald Trump, Vice President-elect Mike Pence, and their guests hit the dance floor at various inaugural balls -- another group held a dance party of an entirely different kind.
Hundreds of protesters were breaking it down Wednesday night in the streets outside of Pence's temporary rented home in Chevy Chase, Maryland.
The dancers shimmied their way from a nearby metro station to the neighborhood, where they rocked out to songs from Whitney Houston, Lady Gaga, Rihanna, and Britney Spears.
Video shows participants chanting "Daddy Pence, come dance," and "We are here, we are queer, we will dance." Rainbow flags, glitter, and costumes were abundant.
The party was organized by WERK for Peace, an activist group that aims to use dance as a vehicle for peace and community, and DisruptJ20, which has planned a number of protests around the inauguration.
"That's right, get ready to WERK it and tell Daddy Pence: homo/transphobia is not tolerated in our country!" they posted in the Facebook event for the dance party.
Pence's anti-gay reputation stems from his past support of several policies. As governor of Indiana, he signed a controversial "religious freedom" bill that allowed business owners to deny service to LGBTQ people. He has also been accused of supporting gay conversion therapy, and opposing the repeal of "Don't Ask, Don't Tell."
This isn't the first pro-LGBTQ demonstration in the liberal Chevy Chase neighborhood since the vice president-elect has arrived.
His neighbors welcomed him in November with rainbow flags hung outside their homes to show their support for the gay community.
Pence will not be in the neighborhood much longer. He will move out of the house after the inauguration and head to the vice president's residence at the U.S. Naval Observatory.
He also wasn't home during the dance party Wednesday night. Instead, he was hosting the Vice President-elect Inaugural Dinner at the National Portrait Gallery while the dance party raged on.
Thanks for reading CBS NEWS.
Create your free account or log in
for more features.