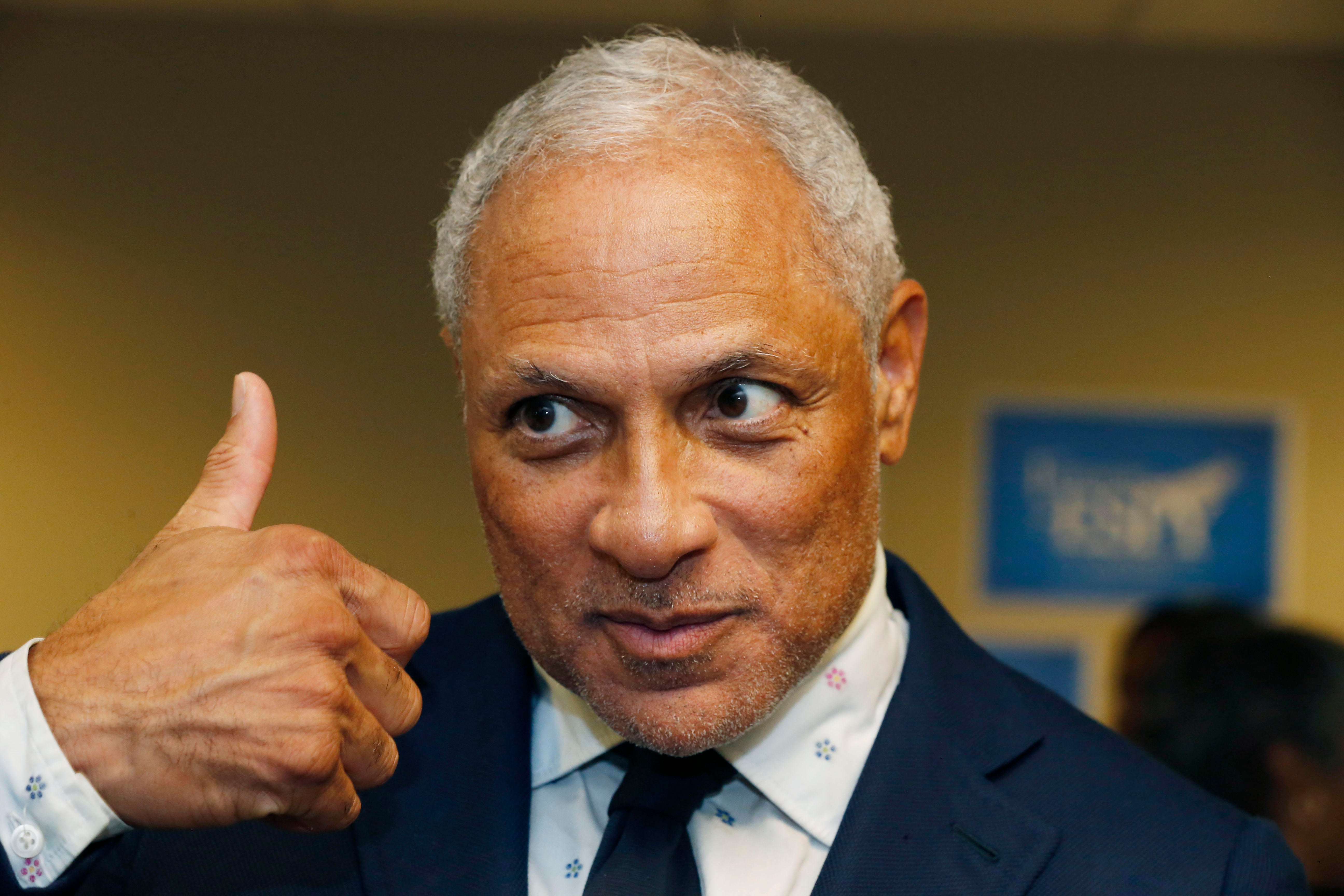 Republican senator should explain her "public hanging" remark, challenger says
A white Republican senator from Mississippi needs to fully explain her comment about a "public hanging," her black Democratic challenger says. Republican Sen. Cindy Hyde-Smith made the remark in a video that surfaced Sunday. She praised a cattle rancher at a Nov. 2 campaign event in Tupelo by saying: "If he invited me to a public hanging, I'd be on the front row."
Mississippi has a history of racially motivated lynchings.
Democrat Mike Espy said Wednesday in Jackson that Hyde-Smith's comment was "hurtful and harmful."
"It was hurtful to Mississippians of good will who know better," said Espy, who is seeking to become Mississippi's first black U.S. senator since Reconstruction. "But it was also harmful because it reinforced all these negative stereotypes — the stereotypes that I've been working all my life to try to overcome."
Hyde-Smith, the first woman to represent Mississippi in either chamber of Congress, said in a statement Sunday that the hanging comment was an "exaggerated expression of regard" for a supporter and "any attempt to turn this into a negative connotation is ridiculous."
She would not answer reporters' repeated questions about it Monday during a news conference at the Mississippi Republican Party headquarters.
"That was curious what she said. But even more than that, after being asked six times to explain it, clarify, whatever, she didn't," said Espy, who spoke to reporters after appearing at a luncheon sponsored by a nonpartisan group called Working Together Jackson.
Hyde-Smith was also invited to the luncheon, but she was in Washington because the Senate is in session. Her campaign did not respond to Espy's criticism Wednesday.
Hyde-Smith and Espy are competing in a Nov. 27 runoff, and the winner will get the final two years of a six-year term started by Republican Thad Cochran.
Republican Gov. Phil Bryant appointed Hyde-Smith to temporarily succeed Cochran when the longtime lawmaker retired in April.
Democrats haven't won a U.S. Senate seat in Mississippi since 1982, and Republicans hold most statewide offices. Both national parties are putting money and effort into the special election. Hyde-Smith and Espy each received about 41 percent in a four-person field Nov. 6 to advance to the runoff.
President Donald Trump has endorsed Hyde-Smith and traveled to Mississippi to campaign for her in October. A person with knowledge of White House thinking who is not authorized to speak publicly said Wednesday that the White House is looking at holding a rally in Mississippi before the runoff, but plans are still not definite.
Democratic U.S. Sen. Kamala Harris of California is scheduled to campaign for Espy on Saturday in Mississippi, Harris' spokeswoman said.
In the late 1960s, Espy and his twin sister, Michelle, were among the 17 black students who integrated what had been a white public high school in their hometown of Yazoo City.
"It was W.E.B. Dubois that said the issue of the 20th century was the issue of the color line," Espy said Wednesday. "So, now it seems the issue of the 21st century is also the problem of the color line. I know here in Mississippi, we've had these issues all of my life. I was (called) the N word in high school because my twin sister and I — we were 17 black students in a student body of 800."
Espy in 1986 became Mississippi's first black U.S. House member since Reconstruction. In 1993 and 1994, he was U.S. agriculture secretary.
Speaking of Hyde-Smith's "public hanging" remark, Espy said some politicians think apologizing is a form of weakness.
"I really think it's a sign of strength," Espy said. "I mean, nobody's perfect. Everyone makes mistakes. When you make mistakes, you've got to own up to it, and you ought to say, 'I'm sorry.'"
Thanks for reading CBS NEWS.
Create your free account or log in
for more features.