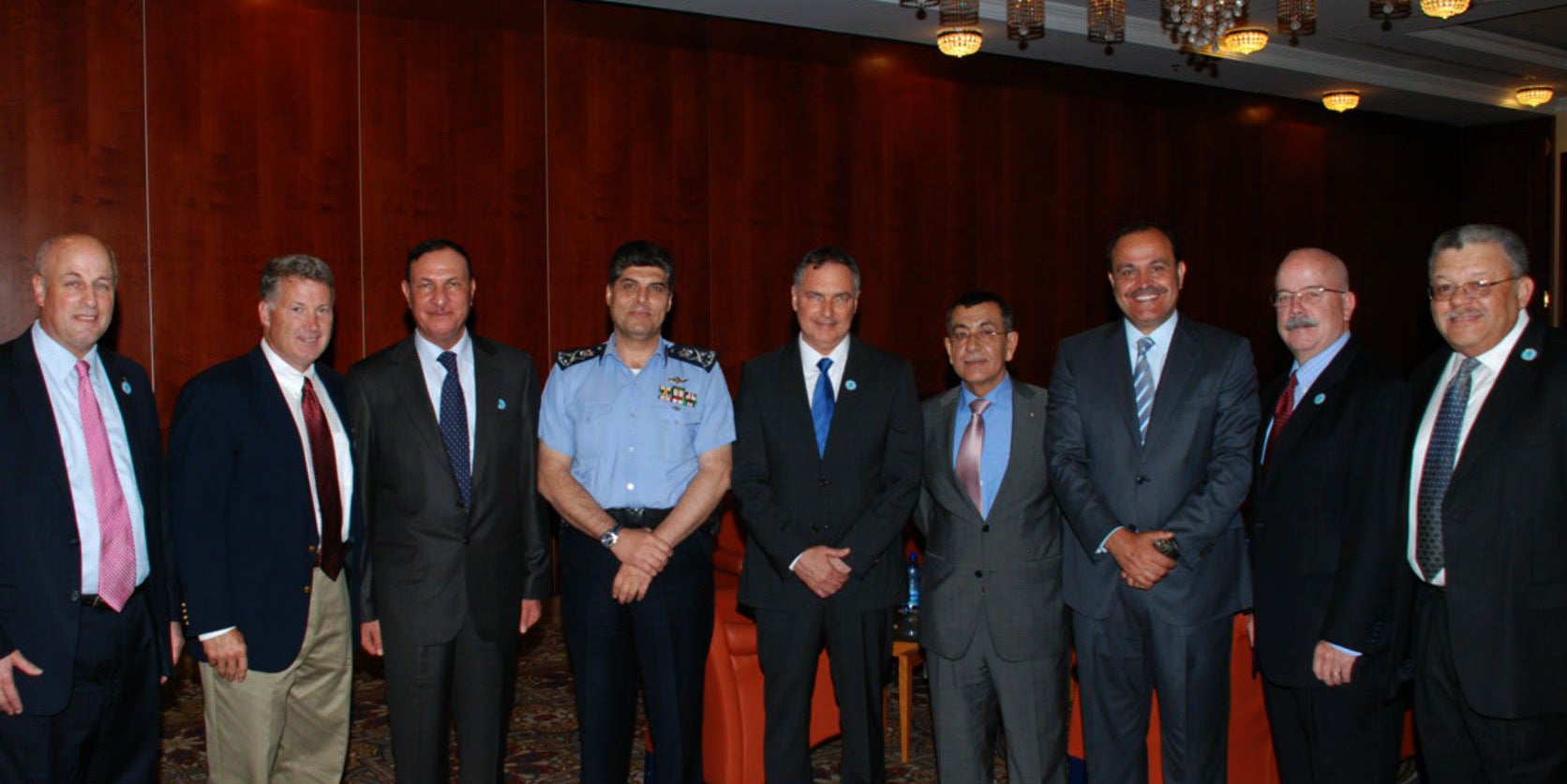 Middle East police heads meet in effort to strengthen law in region
(CBS News) Israel's police commissioner announced Wednesday he's been secretly meeting with his Palestinian and Jordanian counterparts as part of a joint effort to strengthen the rule of law in the region.
Issues on the table range from fighting terrorism to managing large demonstrations. The officials also met with American police chiefs, including Boston's Ed Davis and New York's Ray Kelly.
Israel's police commissioner Yohanan Danino said in a press conference in Jericho on the West Bank of the meetings, "This conference ... helps and actually touches the essence of our jobs as police officers, which is to serve and protect, and I mean to serve and protect the public."
CBS News senior correspondent John Miller, who has been a top official with the FBI, the New York Police Department, and the Los Angeles Police Department, called the announcement "a remarkable morning in Israel."
"When we talk about law enforcement cooperation across agencies, that's kind of routine in America," he said on "CBS This Morning." "But the idea that the Israeli National Police, their commissioner ... (and) his counterpart, the police commissioner for the Palestinian Authority, these are two men who hadn't met, who'd never shook hands, are now talking about joint operations."
Miller said, "They'll start with something small on Route 60 for traffic. They'll move on to narcotics, and eventually terrorism and intelligence sharing, probably. But the idea that this was brokered and how it happened."
The effort was put together by what Miller characterized as a "quiet police think-tank in Washington," the Police Executive Research Forum. Miller explained, "Chuck Wexler, the executive director said 'We work with both of these police agencies over there, but why can't we get them together?' He went to the chief of security in Jordan. He went to the sergeant of arms at the Senate who used to be the head of the Capitol Police and said, 'Do you know King Abdullah? Can you get his security chief to come over, his police commissioner to be the broker?' So he gets them together. He starts bringing out the sheriff of Las Vegas to talk to them about joint operations. Ray Kelly. Ed Davis came and gave the Palestinians and Israelis a joint briefing on the Boston bombing. Think about the optic of an American police commissioner briefing the Israelis on how to handle a terrorism incident."
Wexler said during Wednesday's press conference that the effort over the past 18 months had been "very productive."
Chief of Palestinian Police, Maj. Gen. Hazem Atallah, noted the function of the meetings -- and their limitation: "For all, police forces in the whole world, their job is to counter this violence, to counter crimes, we gathered here for this reason and for this reason only -- how we're going to be able to improve the ways that we are using to counter crimes in different ways and different levels."
This isn't a negotiation between agencies, Miller explained on "CTM." "That's happening way up in the government," he said. "But this is the beginning of a partnership where they do what police agencies do, which is confront common problems and criminals who don't recognize those borders or differences."
Thanks for reading CBS NEWS.
Create your free account or log in
for more features.