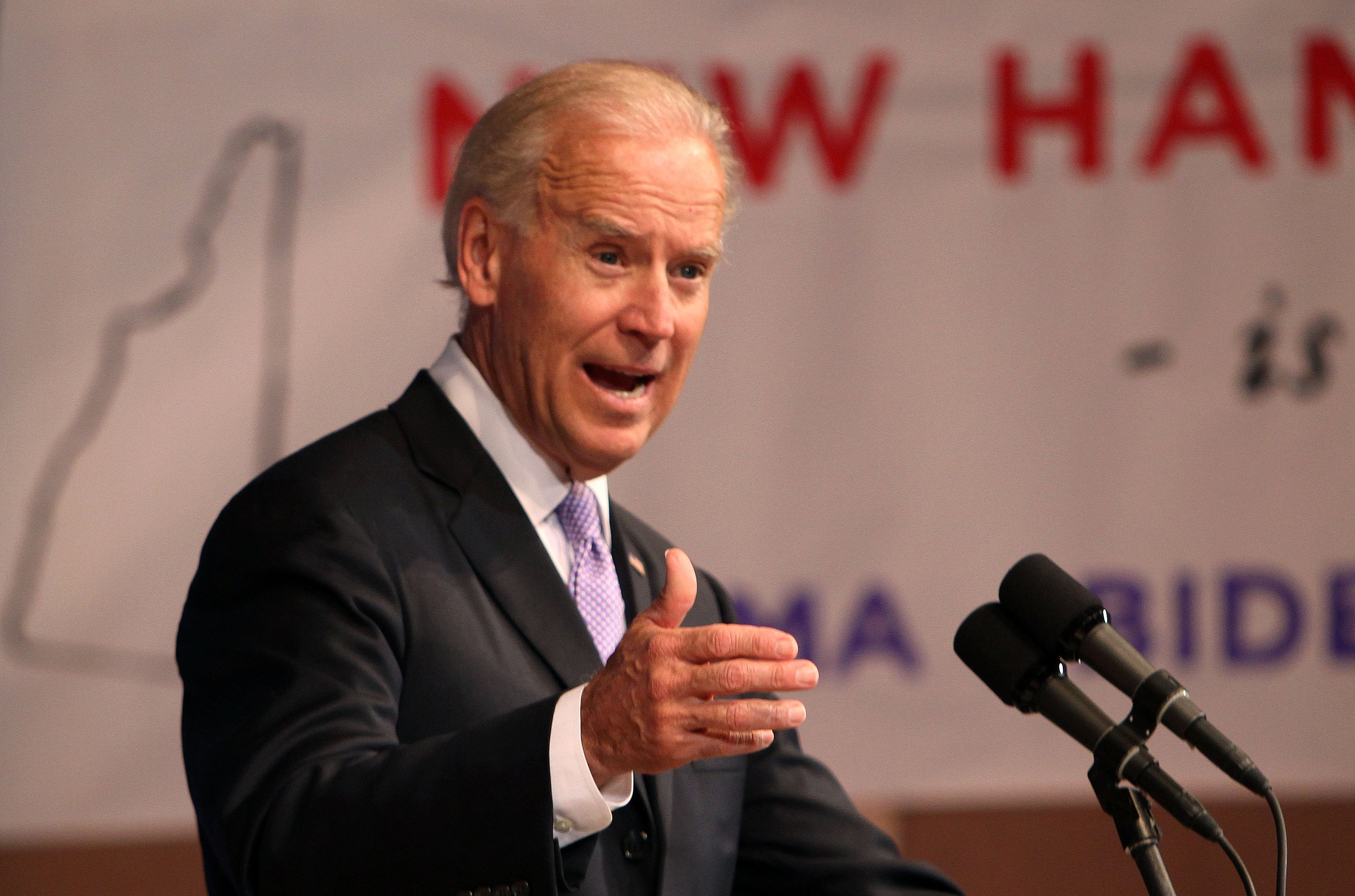 "Middle class Joe" Biden attacks Romney on Bain
KEENE, N.H. - As President Obama's campaign continues to face criticism for its attacks on Mitt Romney's history at Bain Capital, Vice President Joe Biden on Tuesday made clear that he's happy to be the designated hitter.
Casting himself as "Middle Class Joe" in a speech to 450 people at Keene State College in New Hampshire, Biden used layman's terms to argue that the presumptive GOP presidential nominee's private equity experience "no more qualifies you to be president than being a plumber."
Biden called "totally legitimate" attacks on Romney's previous employment at Bain, in light of complaints from both sides Republicans and Democrats that the topic isn't fair game. "The fact of the matter is, when the company succeeds, they make money. When the company fails, they still make money - a lot of money," Biden said. "Folks, making money for your investors - which Romney did very well - is not the president's job."
Amid signs touting the campaign slogan "Forward" scattered throughout the student center where he spoke, Biden also criticized the former Massachusetts governor for failing to come up with original ideas. "To paraphrase President Clinton," Biden said, Romney "doesn't want to just go back to the old administration. He wants to do it on steroids."
Romney "is starting to sound like the horse that just won the Preakness - 'I'll Have Another' - except the horse is a real winner!" the vice president joked.
But even as he tried to paint himself in contrast to Romney as "Middle Class Joe... who climbed out of a Scranton, Pennsylvania coal mine with a lunch bucket in his hand," Biden said, he admitted that "I do very well - you pay me a lot of money [as vice president] ... and I have a beautiful house." Biden lives in the official vice presidential residence on the grounds of the U.S. Naval Observatory in Washington, D.C.
Romney spokesperson Andrea Saul issued a statement slamming Biden's claim that the economy is recovering under the Obama administration: "He must not be talking to the millions of Americans who are suffering from declining incomes, fewer jobs, and skyrocketing household costs in the Obama economy," she said.
Thanks for reading CBS NEWS.
Create your free account or log in
for more features.