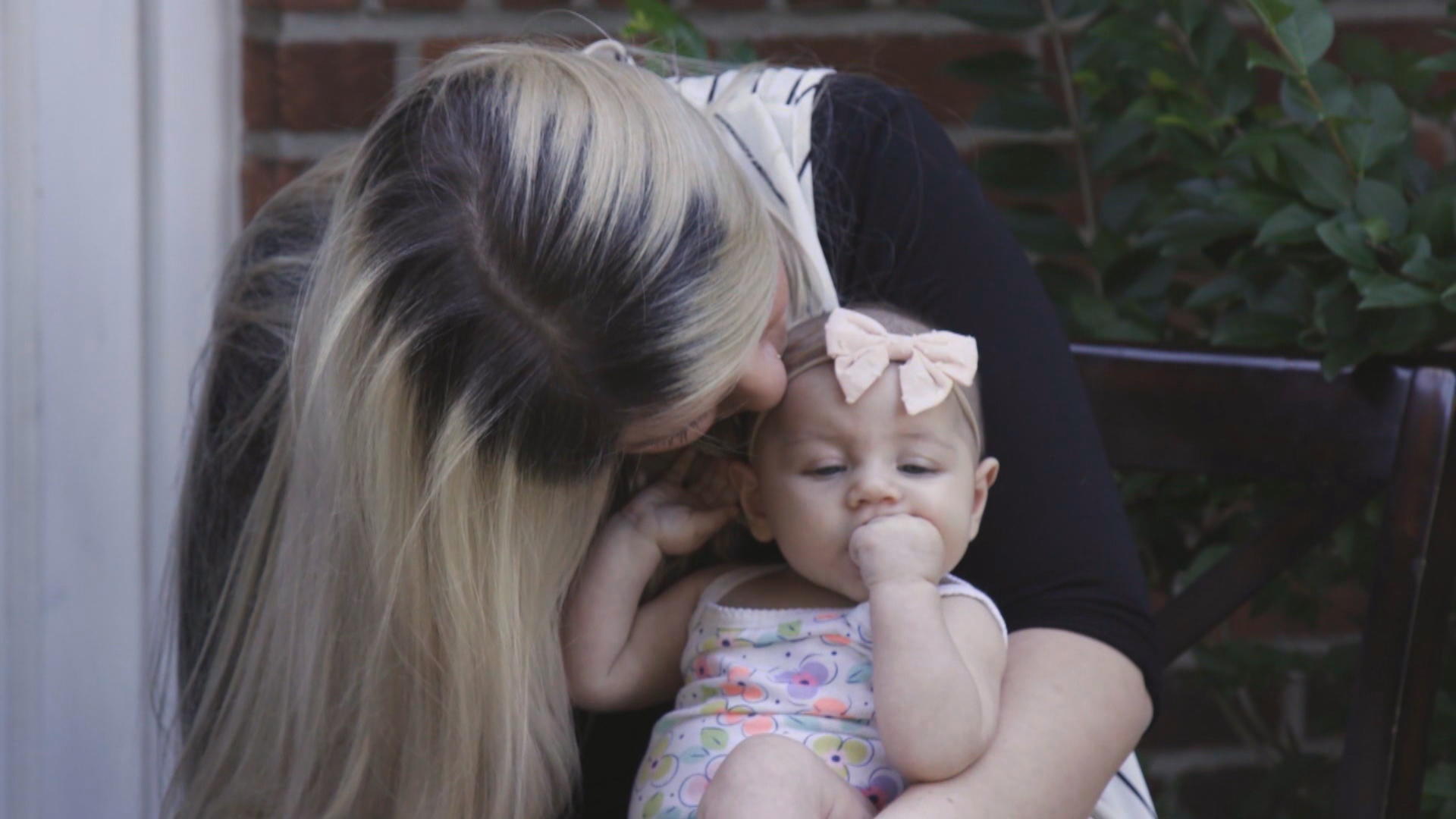 Michigan mom says 911 refused to send help with 2-month-old trapped in hot car
A Michigan police department is apologizing for failing to help a mother who accidentally locked her baby in a hot car. Lacey Guyton's 2-month-old daughter got trapped during a visit to her grandmother's home last Saturday. As Guyton tried to get inside, the grandmother called 911 twice. But the dispatcher refused to send help, saying the police and fire departments don't unlock vehicles.
Temperatures in Waterford, Michigan, peaked at around 84 degrees last Saturday when the incident occurred, reports "CBS This Morning: Saturday" co-host Michelle Miller. That means the temperature inside Guyton's car could have been higher than 100 degrees. Guyton said what began as a great day visiting her grandparents turned into the worst day of her life.
"Nobody's coming and I don't know if I'm watching my baby die right in front of me," Guyton described with tears streaming down her face.

Guyton's daughter, Raina, was in her car seat when the doors to her Dodge SUV suddenly locked on a hot August afternoon. The keys were inside.
Guyton tried and failed to smash the car's front passenger window with a piece of asphalt. Her grandmother called 911 but she said the dispatcher said the department does not send emergency crews to unlock cars and offered to send a tow company instead.

"So she's screaming and crying, which is making her hotter, and I'm still trying to break the window," Guyton said.
After 10 to 12 minutes, Guyton smashed the back windshield with her grandfather's window breaker, climbed in, and got Raina out on her own. She said Raina was screaming and drenched in sweat.

"It makes me feel terrible that she had to go through that. It makes me feel so mad," Guyton said. "After calling twice, the dispatcher, who's a veteran dispatcher, still didn't send somebody out. It's heartbreaking."
The Waterford Police Department said in a statement to CBS News that they "do not normally respond when people lock their keys in their vehicle" but "we should have responded in this case…this is not the level of service our community has come to expect."
Some 37 children die in heat-related car deaths every year, according to the National Safety Council. The CDC reports "temperatures inside the car can rise almost 20 degrees…within the first 10 minutes, even with a window cracked open."
Guyton's daughter was not hurt, but she says that's no excuse for the department's response.

"If there's a mom begging you to come save her daughter's life, you send somebody… If I couldn't get the windshield broken, she wouldn't be here right now. And I hope the dispatcher knows that… and I hope that this never happens to anybody else again," Guyton said, adding, "I'm just glad that she's okay."

According to Waterford police, the dispatcher involved has not been back to work since the incident and will face disciplinary action. The chief said there will be additional training so dispatchers know how to handle these calls in the future.
Thanks for reading CBS NEWS.
Create your free account or log in
for more features.