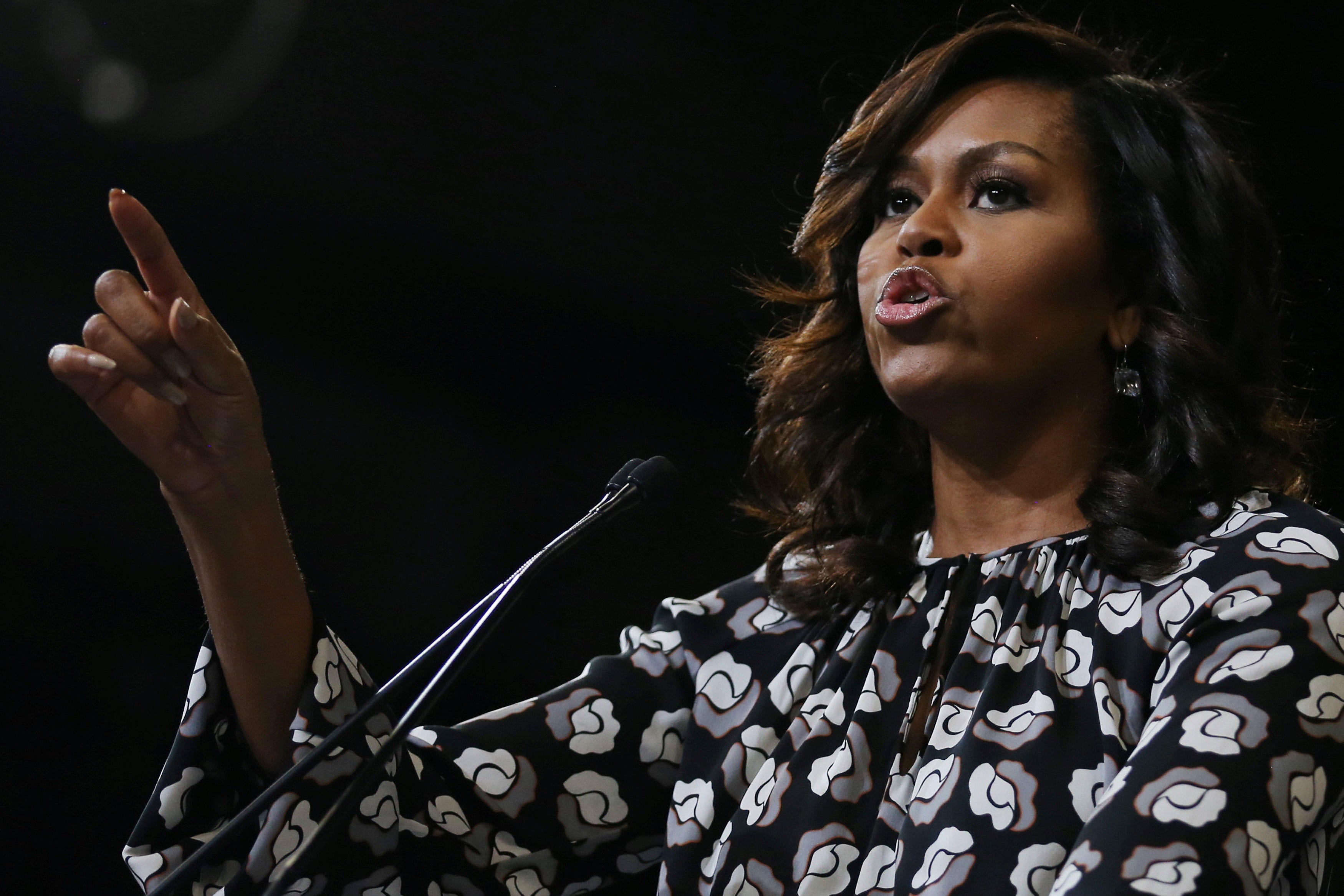 Michelle Obama: Women who didn't vote for Clinton "voted against their own voice"
Former first lady Michelle Obama criticized female voters who cast their ballots for President Trump while speaking at a marketing and professional development conference in Boston on Wednesday, Boston.com reported.
"Any woman who voted against Hillary Clinton voted against their own voice," Obama said, while maintaining that she and her husband, former president Barack Obama, still hope for Mr. Trump's success.
"We want him to be successful," she said of Mr. Trump. "He was elected."
The former first lady, who referred to herself as a former "first spouse," engaged in a question-and-answer session with author Roxane Gay, during which she discussed her time in the White House and her husband's presidential legacy.
"Part of our legacy is leaving with grace, is being humble and diplomatic," she said, according to Boston.com. "The Affordable Care Act isn't Barack's legacy, it's the country's legacy." Obama also said that her role as first lady "was like being shot out of a cannon…with a blindfold and the spotlight on you." While she doesn't miss being in the White House, she is grateful for the "people and the work" she encountered there.
She also told an anecdote about how her daughters wanted to have a slumber party on their final night in the White House. Obama apparently turned them down: "'The Trumps are coming,'" she told them on the eve of Mr. Trump's inauguration.
The former first lady also discussed the memoir she's writing, which contemplates, "How did that little girl get to be here?" And she divulged that Beyoncé's "Love Drought" on her album "Lemonade" is the track she plays "over and over."
Thanks for reading CBS NEWS.
Create your free account or log in
for more features.