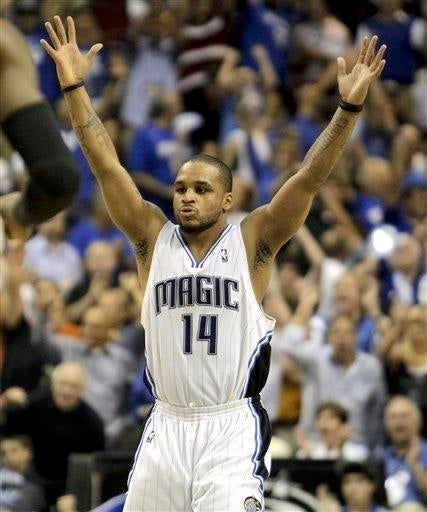 Michaels: Lip-Sync An 'SNL' No-No
With awards and accolades rolling in for "Saturday Night Live" executive producer Lorne Michaels, 60 Minutes correspondent Lesley Stahl decided to spend some time with him on the frenetic set of the pioneering comedy show he created nearly 30 years ago.
"Live from New York!" the show proclaims as it kicks off each week's broadcast. In fact, "SNL" is the only live entertainment show left on national television. It's 90 minutes of flying without a net, and 60 Minutes' cameras just happened to be there on the occasion of one of the show's most famous flubs ever.
The night's musical guest, Ashlee Simpson, had performed her hit single "Pieces of Me" without incident during the show's first musical number. When she came back to sing a second time, her band started playing and the first lines of her singing "Pieces of Me" could be heard once again.
Simpson, meanwhile, was holding her microphone at her waist. She looked momentarily confused as the band plowed ahead with the song and the vocal was quickly silenced.
A flustered Simpson danced a bit of a jig, then walked off the stage. The 60 Minutes cameras stayed on the 19-year-old singer as she rushed to the backstage area, clutching her throat and looking tearful.
Her father Joe Simpson, who manages the careers of both Ashlee and her older sister Jessica Simpson, said it was his decision to use the pre-recorded music, called backing tracks, for vocal support when it became apparent during dress rehearsals that acid reflux disease had swollen Ashlee's vocal cords.
Everyone on the show was stunned by what happened, including Michaels, who told us he didn't know Simpson was planning to lip-sync.
At the earlier dress rehearsal, Simpson had stopped singing and also rushed out past our cameras in tears, upset about her voice.
Stahl was there with Michaels, who explained at the time: "Ashlee Simpson is worried about her voice, worried about losing her voice, so they weren't sure whether she should sing at dress. Try to save it for the air show."
In an interview after the broadcast, Michaels claims no one ever asked him if they could use lip-syncing for Simpson's performance.
"If the plan had been, ya know like, they'd done the Thursday rehearsal and had lip-synched and said, 'Well, that's what we do,' then we would have said, 'No, we can't do that'," he says.
He explains it goes against the show's essence of being live. The only time he's been aware of lip-syncing taking place, he says, "is during dance breaks where if it was all about dance, and that's a relatively recent phenomenon."
Michaels also says it's the first time a performer has ever walked off the stage. The reason there have not been more mess-ups like Simpson's is because of his rule against ad-libs. Everything that airs on "SNL" is written on cue cards and rehearsed.
Yet the show never seems stiff or locked-in. Michaels attributes this to a "raggedness that comes from just doing a show that quickly. I mean you're from blank page to on the air in six days."
The process starts Monday afternoons in Michaels' office, when the writers and performers meet the guest host, who on the week we visited was British actor Jude Law. Law has more say about what will be in the show that you might have imagined. The staff tossed out ideas for sketches to see what he liked.
Each week the cast of a dozen or so comedians spoof what's in, lampoon who's powerful and just act silly. After the pitch session, the writers and cast members sat at computers trying to come up with ideas. All day Tuesday and into Wednesday, they worked with no sleep.
Michaels pulled his own all-nighter, meeting with whoever needed help in his office. It's the way he's run the show since it debuted in 1975, featuring unknowns like John Belushi and Dan Aykroyd.
In edgy skits you'd find Aykroyd and Steve Martin as Czech immigrants with ridiculous behaviors, or Richard Pryor and Chevy Chase trading racial epithets. These comedians became the voice of their generation.
"We were questioning authority," Michaels explained. "I don't think we thought it brave... you're just sort of hoping that it works. You're hoping it connects with the audience."
The show has become the breeding ground for generations of our funniest comics. Michaels says the show's secret is that the humor and cast have changed with the times, from the Bill Murray and Gilda Radner era, to Chris Farley.
For this year's cast, there's a lot to live up to. Seth Meyers, who is in his third season on the show, says, "I think the difference between us and the early years was, you know, we're showing up and there's all this history, and this place is a temple now, you know. I think we all respect it."
The first time the writers know whether the sketches they've worked on are funny is Wednesday afternoon, when everyone files into the writers' room to hear the goods. The week we visited, the staff had come up with 47 sketches –36 more than they'd need.
For four hours, everyone keyed in on Michaels, hoping he'd give up a smirk, a chuckle, or maybe even a laugh. When it was over, Michaels and Law went to the board in Michaels' office and chose 11 sketches.
With the presidential election a week away, political material made the cut. Michaels, who says he's a registered independent, says, "I think it's incredibly important that the show not be partisan." He says he's never been pressured by a presidential administration to back off, either directly or indirectly.
Even so, after so many years in show business, Michaels has so much power and influence he's the master of his own universe. He's beloved, but not by everyone. He's seen as distant and aloof by some former cast members, who have said the atmosphere on the show is cutthroat. It's even been said he's inspired "SNL" alum Mike Meyers' "Dr. Evil" character in the "Austin Powers" movies.
The one issue that riles Michaels is drugs, because of Belushi's overdose death after he left the show. It's been said that he turned a blind eye to drug use at the show in the early years, but he denies an allegation that he fueled the comedian's cocaine habit. "I never gave him drugs," Michaels says.
When Farley came along in the early '90s, Michaels sent him to rehab. Two years after he left the show, Farley died of an overdose at the age of 33. These days Michaels is concerned with projecting a cleaner image. Friends say it's because he's now the father of three children.
As we watched the clock tick toward show time, with costumes still being sewn and last-minute cuts needing his attention, Michaels remained calm. And even after the lip-sync flap, he still seems cool.
Yes, he says, he'd taken hits some hits over the incident, "but I mean you know, I don't have any welts or bruises. I mean, life goes on and the great part about 'SNL' is there's always next week."
Thanks for reading CBS NEWS.
Create your free account or log in
for more features.