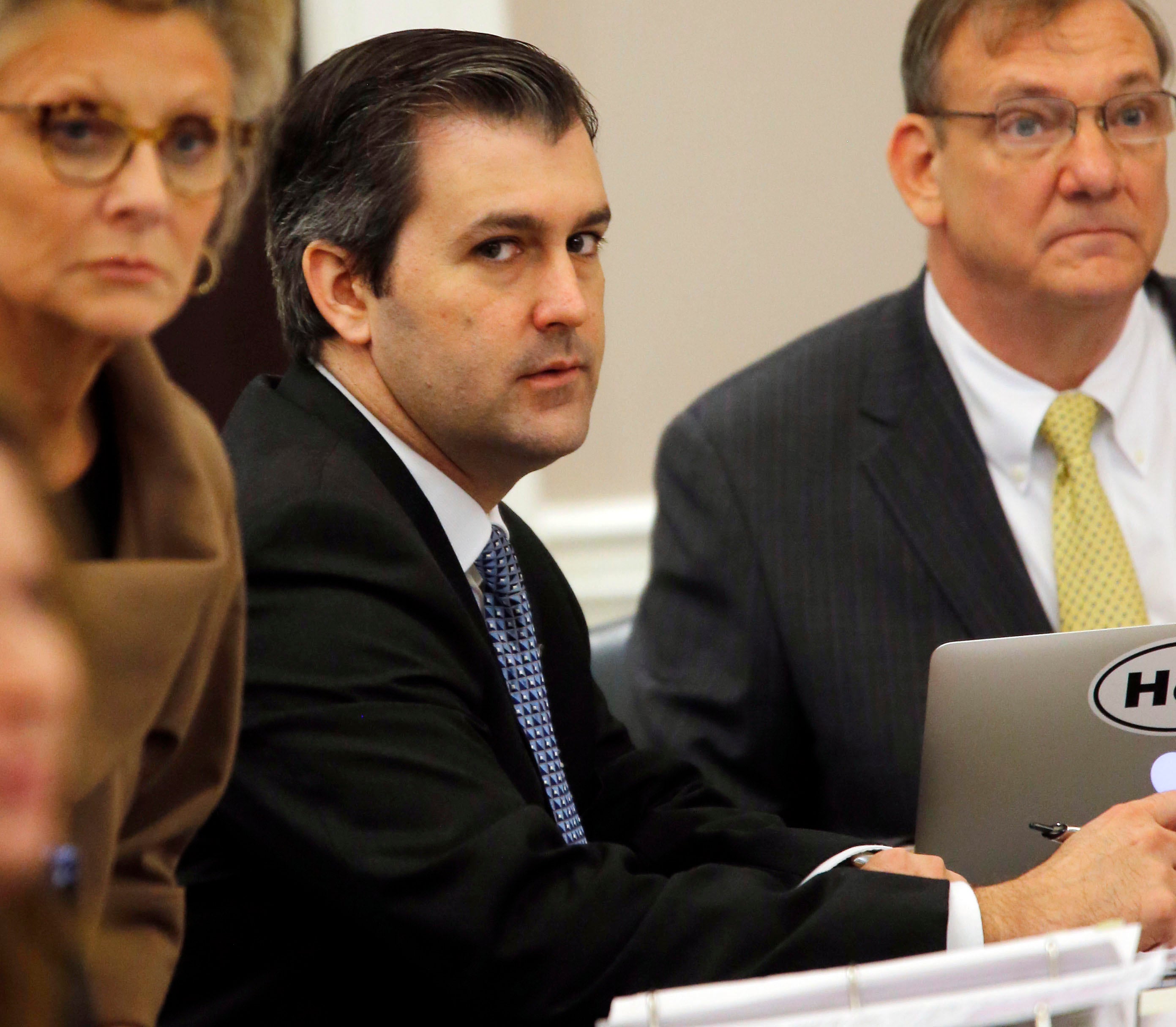 Michael Slager "a very good officer," former boss testifies in murder trial
CHARLESTON, S.C. -- Michael Slager was a good officer who did what was expected, got good department reviews and seldom prompted complaints, Slager's old supervisor at the North Charleston Police Department testified during the fired patrolman's murder trial on Tuesday.
"He was a very good officer," testified Sgt. Ronald Webb who was Slager's immediate supervisor on the day last year when Slager shot and killed an unarmed black motorist fleeing from a traffic stop.
Slager faces 30 years to life if convicted of murder in the April 2015 shooting death of 50-year-old Walter Scott. The shooting of Scott five times in the back was captured on cellphone video by a bystander.
Once the video was made public, Slager, 35, was charged with murder and fired by the department where he had been an officer for five years. The shooting rekindled a national debate about the treatment of black suspects at the hands of white officers.
Webb said that he was Slager's supervisor for six months before the shooting. At the end of 2014, he testified Slager "got a pretty good appraisal."
He said the only complaint he could recall getting about Slager was during another traffic stop when a man asked that Slager's supervisor come to the scene. The motorist, Webb said, was pretty upset about being pulled over.
"I couldn't calm him down either. He was pretty outraged," he said, adding that a third officer eventually reported to the scene.
The defense contends that Scott and Slager wrestled on the ground in the seconds before the shooting and Scott got control of Slager's Taser and stunned the officer.
Earlier Tuesday William Schneck, a trace evidence expert, testified that yellow paint found on Slager's Taser matched paint from an asphalt path through a vacant lot where Scott was shot.
He also said yellow paint was found on a cellphone that Scott was carrying that also matched paint from the path which has been referred to in the trial as the yellow brick road.
Dr. Thomas Owens, the chief medical examiner in Mecklenburg County, North Carolina, testified for the defense that autopsy photos of Scott showed injuries consistent with the signs of a struggle. He said that there were abrasions and bruises on Scott's hands, wrists, face and head that occurred before the shooting. The jury was shown the photos showing the injuries.
The Slager trial continues as an Ohio prosecutor announced Tuesday he will retry a defendant in a similar shooting involving a white police officer and a black motorist.
Hamilton County Prosecutor Joe Deters says he will again prosecute fired University of Cincinnati officer Ray Tensing on murder and voluntary manslaughter charges after a Nov. 12 mistrial because of a hung jury.
Thanks for reading CBS NEWS.
Create your free account or log in
for more features.