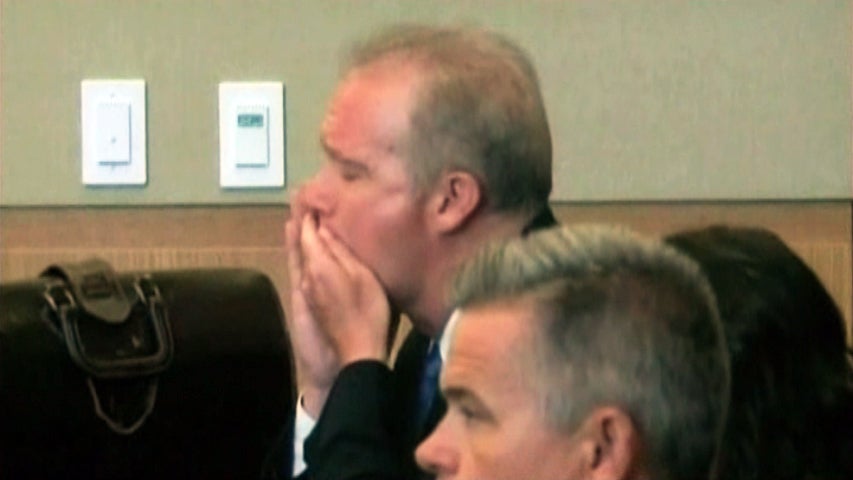 Michael Marin Update: Canister labeled "cyanide" found in arsonist's vehicle, investigators say
(CBS/KPHO/AP) PHOENIX - Investigators who believe arson defendant Michael Marin killed himself in a Phoenix courtroom shortly after a jury found him guilty have found two new pieces of evidence that back up their theory, CBS affiliate KPHO-TV reports.
Maricopa County Sheriff Joe Arpaio says the family of 53-year-old Michael Marin received a delayed email the night after his June 28 death in court.

Arpaio said on the eve of Marin's death on June 28, his son received a delayed email from his father that said, "If things don't go good in court, Marin's wills are in place and his car can be found parked at a Mesa location."
Investigators also found a can labeled as "cyanide" in his vehicle. That canister was turned over to the medical examiner's office unopened. Arpaio says Marin ordered the canister of cyanide off the internet in 2011, before his trial even began.
Court officials said the judge and lawyers were discussing aggravating factors and the jury was out of the room when 53-year-old Marin's face suddenly turned red and he collapsed to the floor.
He was taken to the hospital where he was pronounced dead, according to the Maricopa County Sheriff's Office.
Investigators said Marin deliberately burned down his $3.5 million suburban Phoenix mansion in July 2009 after it failed to sell at a charity auction and he could no longer pay the mortgage. He was seen escaping the fire by climbing down a rope ladder while wearing scuba gear.
A Maricopa County Superior Court jury found Marin guilty last week of arson of an occupied structure. Prosecutors said he could have faced 16 years in prison for the charges.
A video recording of Marin's last moments in court had some officials wondering whether his death was a suicide. The video showed Marin cover his mouth and his hands while hearing the guilty verdict and apparently swallowing something, KPHO-TV reports.
He was also seen occasionally sipping from a sports drink bottle before his body twisted into violent convulsions.
Investigators say they are still waiting for the final toxicology reports to come back.
Thanks for reading CBS NEWS.
Create your free account or log in
for more features.