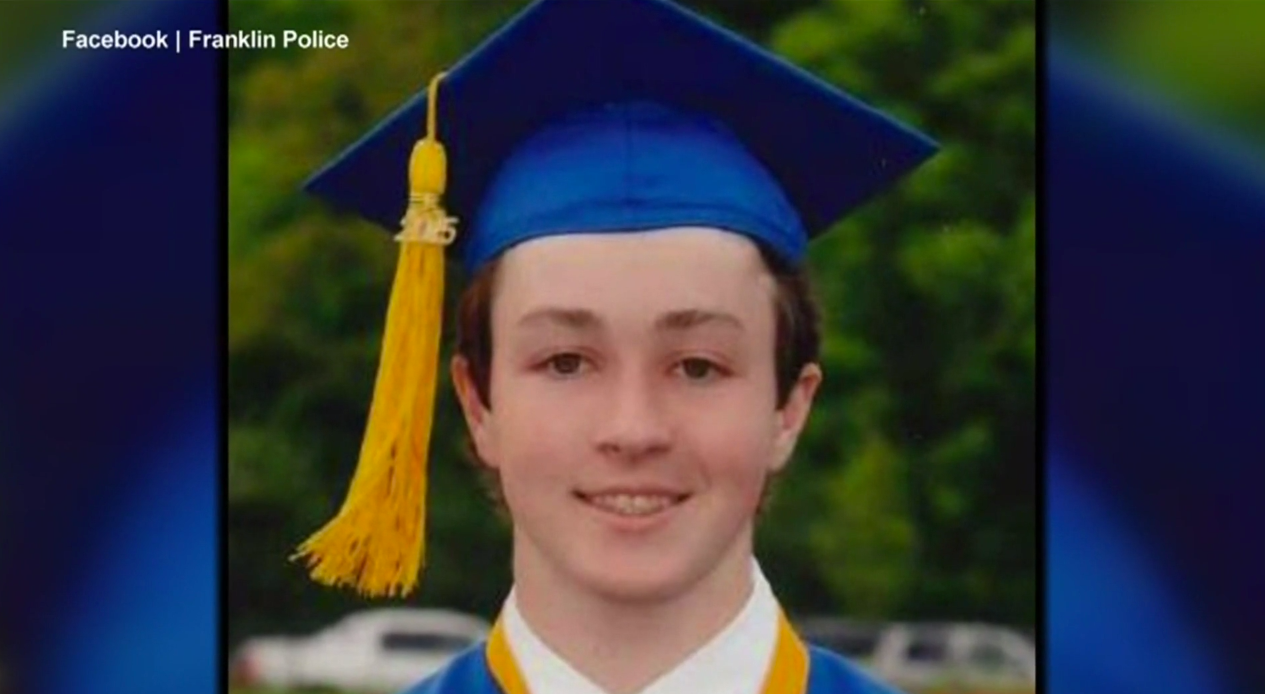 Searchers may have found body of missing Duke University student
FRANKLIN, Mass. -- A body believed to be missing Duke University student Michael Doherty was found Saturday afternoon in a wooded area of Franklin, Massachusetts, CBS Boston reports.
Franklin Police Chief Thomas Lynch spoke to reporters and offered his condolences.
"The thoughts and prayers of all the members of the Franklin Police Department and all of the other agencies that participated in searching for Michael go out to the Doherty family in this time of great tragedy," Franklin Police said. "We would also like to thank the residents who helped search, and those who provided support to all the personnel who worked tirelessly to find Michael."
One neighbor says the town is upset.
"I think it everyone pretty hard. Franklin is a close-knit community," the neighbor said.
Doherty, 20, was last seen early Sunday morning when he left a party alone at about 1:30 a.m.
Two people searching near Interstate 495 found the body of a white male around 2:30 p.m. on Saturday.
Franklin Police said a positive confirmation will not be available until an autopsy is performed, but the body is believed to be Doherty's.
Police from around the area spent every day this week searching for Doherty in Franklin and nearby Bellingham. Searchers found one of Doherty's shoes and his shirt Sunday in a nearby marshy area.
The focus of the investigation shifted to nearby Bellingham after they found his other shoe on the side of a brook there later in the week.
Doherty's parents said earlier in the week that their son had a planned ride home from the party. But when he decided to stay late and did not receive a response from his brothers, who were sleeping, he decided to walk home.
Foul play is not suspected.
Thanks for reading CBS NEWS.
Create your free account or log in
for more features.