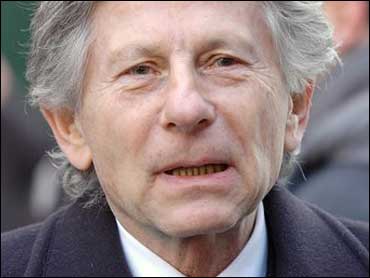 Mia Farrow Defends Polanski
Mia Farrow has defended film director Roman Polanski in his libel trial, denying a claim by Vanity Fair magazine that he tried to seduce a woman days after his wife's brutal murder.
Polanski is suing Conde Nast, the magazine's publisher, over a 2002 article that said he seduced a woman at a New York City restaurant while on his way to the funeral of his wife, Sharon Tate. Tate, who was pregnant, was killed by followers of serial killer Charles Manson in Los Angeles in August 1969.
Farrow, 60, starred in Polanski's 1968 film, "Rosemary's Baby." She testified in London's High Court Tuesday that she met Polanski at Elaine's restaurant about two weeks after Tate's death.
"He started telling me about events in California, what he had gone through, and he got very, very upset," said a soft-spoken Farrow. "We had ordered our dinner, but we just left the restaurant. He was that upset, and I, too."
Farrow told the court that as she and Polanski walked the streets of Manhattan, he told her about "visiting the house ... a little kitten that Sharon had and the kitten was still there in the blood."
The Vanity Fair article alleged that Polanski went to Elaine's and sat next to a woman, "inundating her with his Polish charm." According to the article, Polanski put his hand on the woman's thigh and promised her: "I will make another Sharon Tate out of you."
Farrow testified that Polanski was unable to focus on anything other than his wife's death.
"We were waiting for a table and I remember there were two women who seemed to be trying to flirt with him," Farrow said. "I remember thinking how inappropriate it was." Lawyers for Vanity Fair have attempted to paint Polanski as a serial philanderer and fantasist, incapable of telling the truth on important matters.
The 71-year-old director has called the article "an abominable lie" that "dishonors my memory of Sharon." But he conceded that he was unfaithful — and has little memory of the weeks following his wife's murder.
Polanski has lived in France since fleeing child-sex charges in the United States in 1978. He was unwilling to come to Britain for fear of extradition and was allowed to testify by video link.

Thanks for reading CBS NEWS.
Create your free account or log in
for more features.