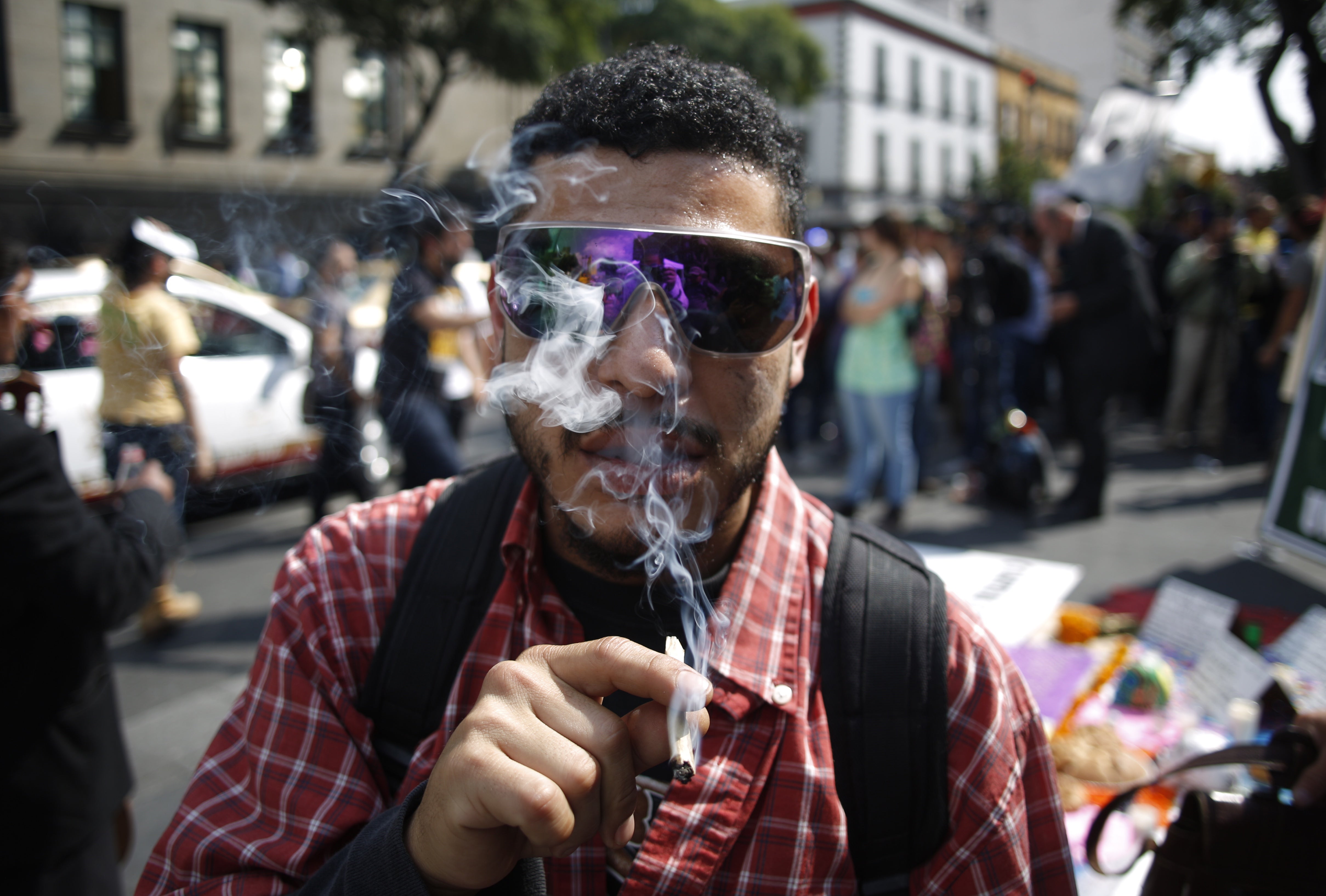 Mexico proposes raising limit on marijuana for personal use
MEXICO CITY -- Mexican President Enrique Pena Nieto said Thursday he will ask Congress to raise the limit on decriminalized marijuana for personal use to 28 grams, or about one ounce.
Previously, only possession of five grams, or less than a fifth of an ounce, were exempted from prosecution.
"This means that consumption would no longer be criminalized," Pena Nieto said. Possession of larger amounts would be punishable under drug trafficking laws.
"We Mexicans know all too well the range and the defects of prohibitionist and punitive policies, and of the so-called war on drugs that has prevailed for 40 years," Pena Nieto said. "Our country has suffered, as few have, the ill effects of organized crime tied to drug trafficking."
"Fortunately, a new consensus is gradually emerging worldwide in favor of reforming drug policies," he said. "A growing number of countries are strenuously combating criminals, but instead of criminalizing consumers, they offer them alternatives and opportunities."
Pena Nieto's proposal also would allow the use and importation of cannabis-based medications and it would free people who are on trial or serving time for possession of up to an ounce of marijuana.
The move comes after Mexico's Supreme Court approved an appeal by four people to allow them to grow and possess marijuana for personal use. That helped launch a national debate on marijuana policy. However, it appeared to bear no relation to the legal measure announced Thursday.
The move places Mexico in the middle range of marijuana regulation policies in Latin America.
In Cuba and Venezuela, possession of any quantity of marijuana is a criminal offense.
On the other extreme, Uruguay passed a law in 2013 that not only legalized limited pot consumption and production, but also set up a regulated market of producers who can sell through a network of pharmacies.
Colombia and Ecuador have decriminalized amounts up to 20 grams, and Paraguay considers up to 10 grams as possession for personal use.
Ethan Nadelmann, the executive director of the U.S. Drug Policy Alliance, called the measure "a modest but important step in the right direction. ... The problem, of course, is that this falls so far short of what other countries are already doing successfully in Europe and the Americas, and so far short of what's needed in Mexico. "
"Why, after all, should Mexicans keep wasting lives and money trying to enforce an unenforceable prohibition," Nadelmann wrote, "when just north of the border Americans are taking the business out of the hands of criminals and directing marijuana tax revenues to beneficial purposes?"
Thanks for reading CBS NEWS.
Create your free account or log in
for more features.