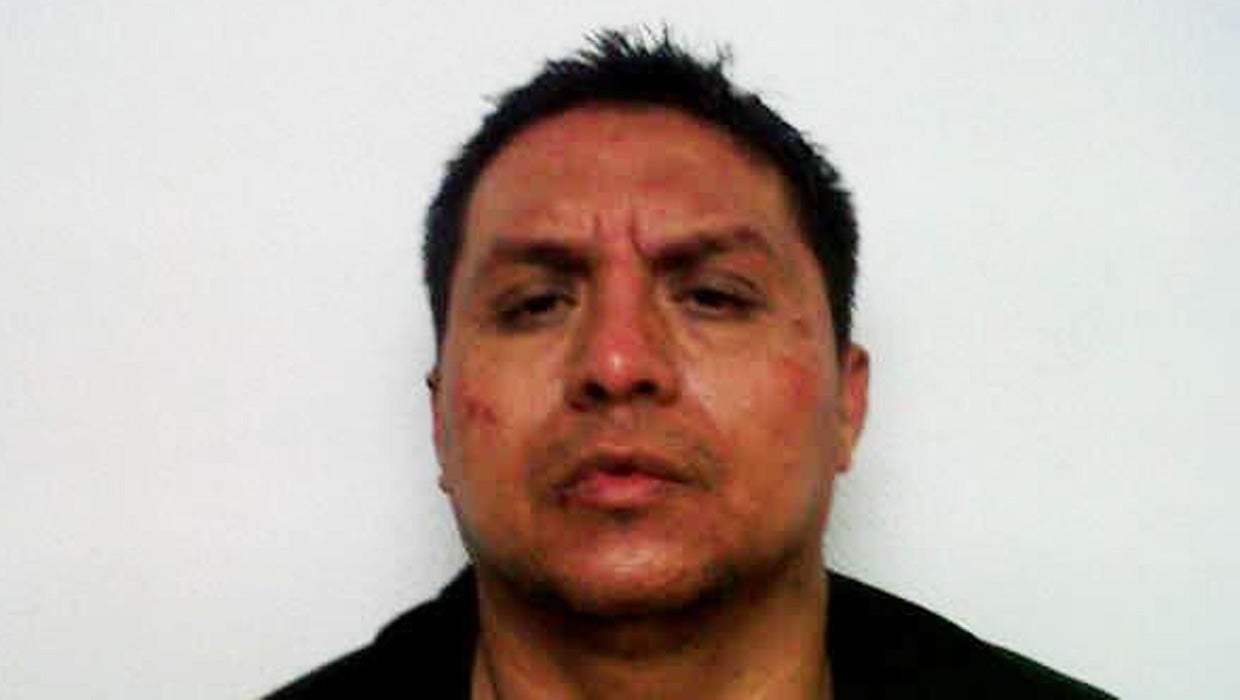 Mexican military nabs alleged Zetas drug lord Miguel Angel Trevino Morales
Updated at 10:28 p.m.
A man said to be one of Mexico's most wanted drug lords has been captured: Miguel Angel Trevino Morales, also known as "Z-40."
Trevino Morales, alleged leader of the brutal Los Zetas cartel, was caught Sunday by Mexican Marines in a town called Anahuac near the border of Tamaulipas and Nuevo Leon states, authorities say.
In a press conference, officials said no shots were fired and three men were arrested with 2 million U.S. dollars in cash, three guns and multiple rounds. It was not clear what the precise roles of the two other suspects were, but Eduardo Sanchez Hernandez, Mexico's Assistant Secretary of Media and Security, said he believes one was in charge of finances and the other was a bodyguard. He did not answer when asked what role U.S. agencies played in capture.
The U.S. State Department had offered a $5 million reward for Trevino Morales.
The Zetas cartel is among Mexico's most violent drug organizations, notorious for civilian killings and beheadings. Is leaders ordered the killing of 72 undocumented immigrants in 2010 in what is known as the San Fernando massacre. More recently in May, the Mexican army said their leaders ordered underlings to leave 49 mutilated bodies in a northern Mexico town square.
Trevino Morales' brother, Jose, was recently sentenced to 20 years in prison in Texas for using a racetrack to hide illegal drug profits for his brothers.
Las Zetas is one of eight major, rival drug cartels involved in an ongoing conflict for regional control.
A horse ranch in Oklahoma was raided in June under suspicions it also hosted a money-laundering operation for Miguel Angel Trevino Morales.
Editor's note: The original version of this article incorrectly reported Trevino Morales was arrested in his hometown of Nuevo Laredo. That has been corrected to Anahuac.
Thanks for reading CBS NEWS.
Create your free account or log in
for more features.