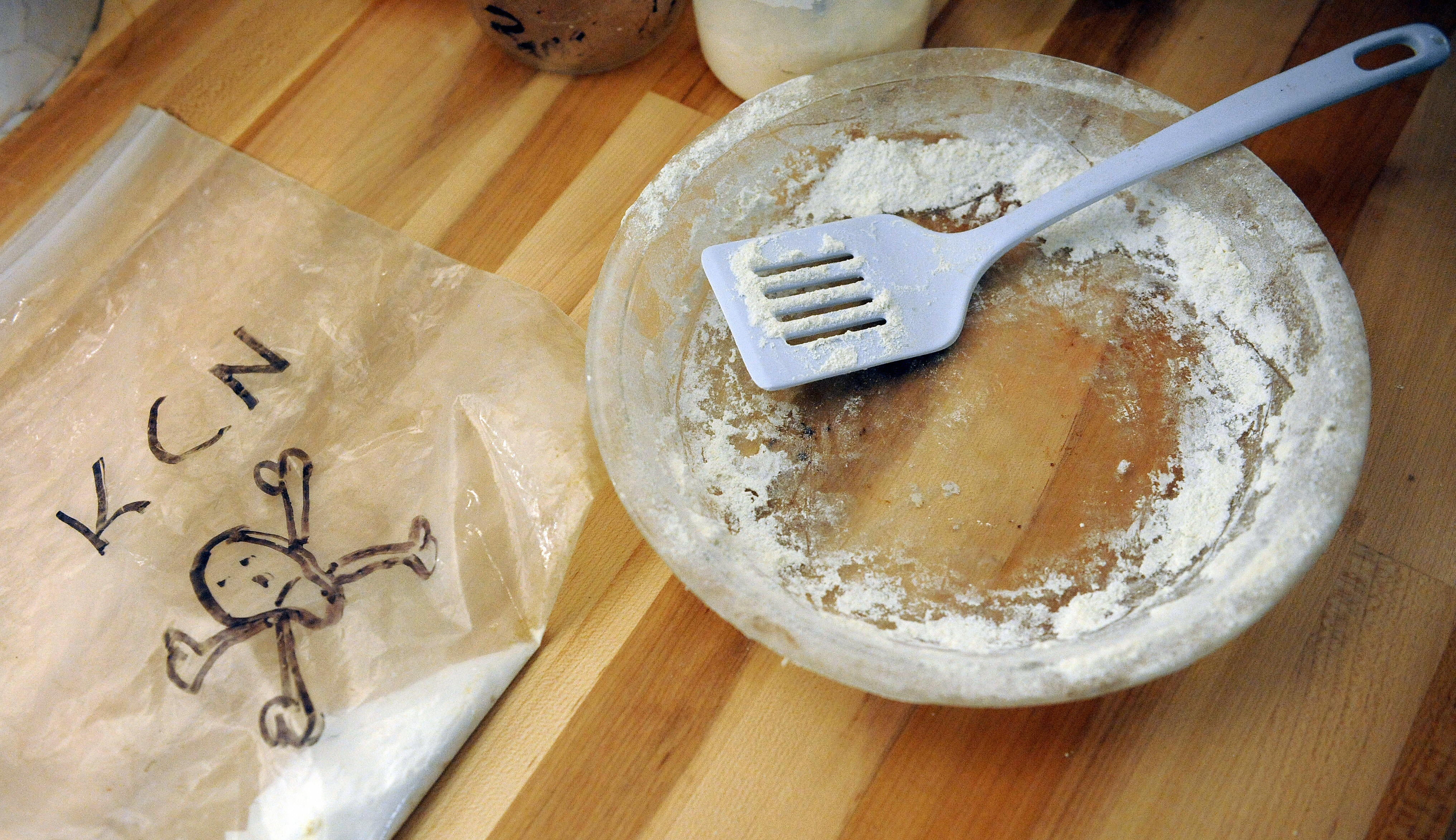 Meth lab injuries are on the rise, CDC reports
Meth lab injuries are on the rise in some parts of the U.S., according to a new report from the Centers for Disease Control and Prevention (CDC).
Unlike drugs such as marijuana, cocaine and heroin, which come from plants, methamphetamine (meth) is made from other chemicals, often in makeshift home laboratories. But when things go awry in a meth lab, it can lead to fires, explosions, injuries and environmental contamination, according to the report released Thursday.
These labs put not only the people who produce the drug, but also the general public and law enforcement officials, at risk of injury, according to the CDC. [6 Strange Meth Facts]
The researchers looked at data from five states -- Louisiana, Oregon, Utah, New York, and Wisconsin -- and found that meth-related chemical incidents increased from 2001 to 2004 as the drug initially gained popularity. But then incidents sharply declined from 2005 to 2007, as lawmakers began to limit access to the drugs needed to make meth, ephedrine and pseudoephedrine, the researchers said.
However, rates increased again from 2008 to 2012, as people found ways to work around the new restrictions, the report said.
According to the report, there were a total of 1,325 meth-related chemical incidents in these five states from 2001 to 2012. In 7 percent of these incidents in which injuries occurred, 162 people were hurt, including 26 children.
Two people died in the incidents: one adult who was found dead in a meth lab, and one law enforcement official. Among the other injured people, 36 needed to be hospitalized, including 19 children. The most commonly reported injuries were respiratory irritation, burns, eye irritation and skin irritation, according to the report.
Burn injuries began to increase in 2008, when producers of the drug started using a method called "shake-and-bake," the report said. This involves shaking the chemicals in a 2-liter plastic bottle, but the bottles frequently burst, causing burns, according to the researchers who wrote the report, from the CDC and the U.S. Department of Health and Human Services.
Law enforcement officials made up a large percentage of those injured in meth-related incidents. Forty-two law enforcement officials were injured in meth lab incidents, according to the report. The most common injury for law enforcement officers was respiratory irritation, the researchers said.
To reduce injury to law enforcement officials, the researchers suggested increasing training to help them recognize risks, as well as using personal protective equipment.
The researchers also cautioned that a state-by-state approach to reduce meth production may not be effective. The problem was illustrated after Mississippi introduced "prescription-only" laws for ephedrine and pseudoephedrine in 2010, the researchers said. While the law resulted in fewer meth labs seized in Mississippi, meth-related incidents increased in neighboring Louisiana, they said.
As an alternative, the Office of National Drug Control Policy has suggested a regional approach, which includes implementing stricter laws limiting access to the chemicals, tracking the people who are buying the chemicals with electronic monitoring systems, and maintaining a database with information about offenders, the researchers said.
Follow Live Science @livescience, Facebook & Google+. Originally published on Live Science.
Copyright 2015 LiveScience, a Purch company. All rights reserved. This material may not be published, broadcast, rewritten or redistributed.
Thanks for reading CBS NEWS.
Create your free account or log in
for more features.