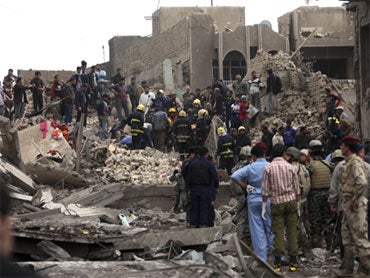 Metabolic Syndrome? Nuts!
Here's part of the answer to the metabolic syndrome: Nuts!
Older adults at high risk of heart disease are more likely to reverse their metabolic syndrome if they go on the Mediterranean diet -- and eat 2 tablespoons of mixed nuts each day.
The metabolic syndrome is a combination of factors -- such as belly fat, high blood fats, and high blood sugar -- that together mean a person is at high risk of heart disease.
"A traditional Mediterranean diet enriched with nuts could be a useful tool in the management of the metabolic syndrome," suggest Jordi Salas-Salvado, MD, PhD, of the University of Rovira i Virgili in Reus, Spain, and colleagues.
Salas-Salvado is a scientific advisor to the International Nut Council. Another study researcher, Emilio Ros, MD, PhD, is a scientific advisor to the California Walnut Commission.
The one-year Salas-Salvado study enrolled 1,224 older men and women at high risk of heart disease. Nearly half had diabetes; more than 60% had metabolic syndrome. The volunteers -- all already members of a Mediterranean culture - were randomly assigned to one of three groups:
A control group that was advised to follow a low-fat diet.
A group that was given personalized advice on the Mediterranean diet and virgin olive oil to replace the refined olive oil they were using.
A group that was given personalized advice on the Mediterranean diet and about 2 tablespoons of mixed nuts (1/2 walnuts, 1/4 almonds, and 1/4 hazelnuts) each day.

All three groups were allowed to eat as much food as they wanted and were not told to get more exercise .

A year later, nobody lost weight. And about the same number of people developed newly diagnosed metabolic syndrome in each group.

But among patients who already had metabolic syndrome, those in the nut group were 70% more likely to have reversal of metabolic syndrome than those in the control group.

"The novelty of our finding is that a positive effect on metabolic syndrome was achieved by diet alone, in the absence of weight loss or increased ... physical activity," Salas-Salvado and colleagues note. "In our study, nuts outperformed virgin olive oil ... and likely had as much or more of a salutary effect than the Mediterranean diet itself."

The researchers caution that although nut eaters had a reversal of metabolic syndrome, the study did not continue long enough to find out whether they actually had less heart disease.

The findings appear in the Dec. 8/22 issue of Archives of Internal Medicine.
By Daniel DeNoon
Reviewed by Louise Chang
©2005-2008 WebMD, LLC. All rights reserved
Thanks for reading CBS NEWS.
Create your free account or log in
for more features.