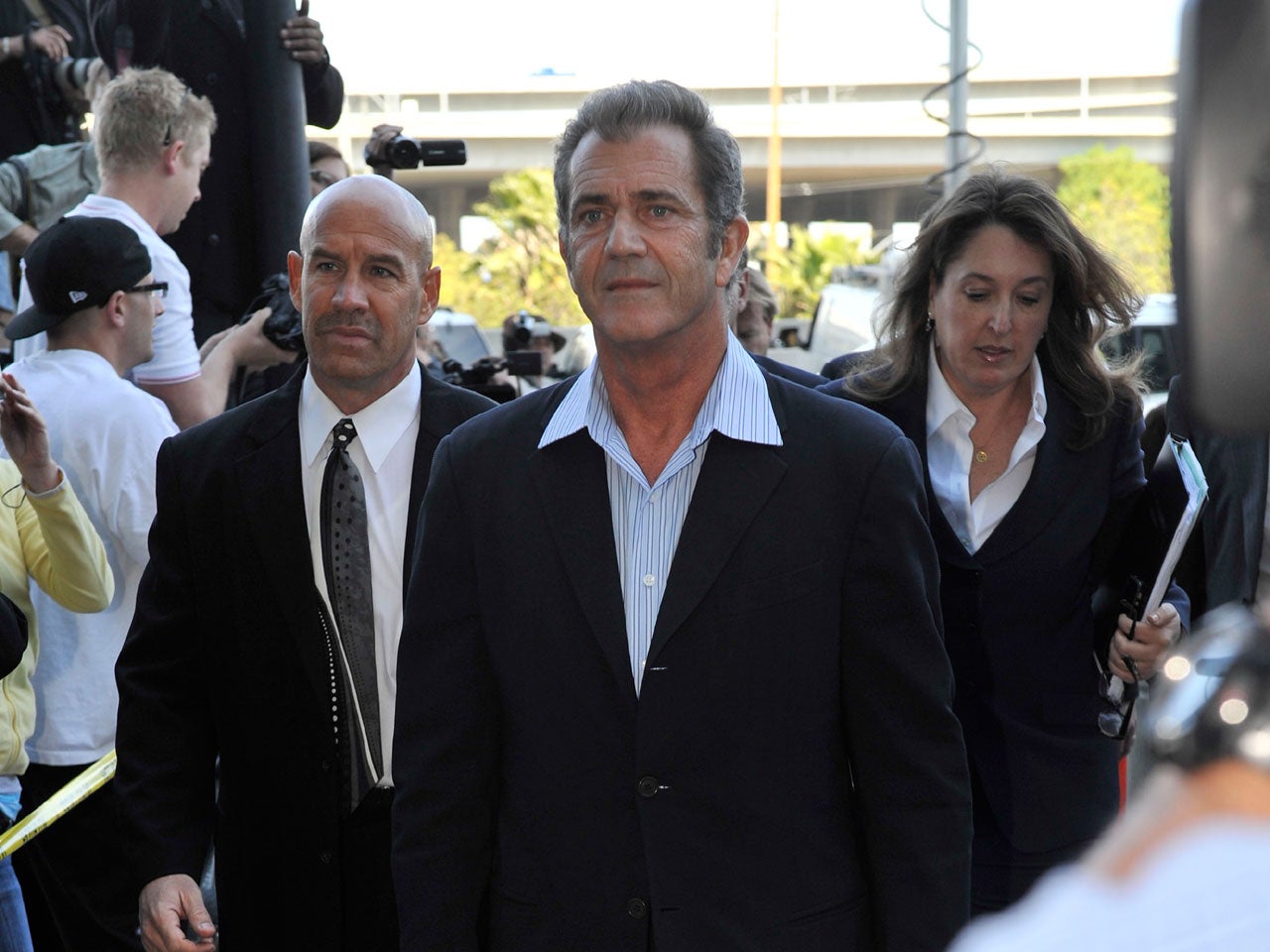 Mel Gibson pleads no contest to misdemeanor battery charge
(CBS/AP) LOS ANGELES - Mel Gibson has pleaded no contest to misdemeanor spousal battery charge, just hours after it was filed.
He was sentenced to 36 months of probation and ordered to attend 52 weeks of domestic violence counseling.
Pictures: Mel Gibson
Read more: Gibson charged with misdemeanor battery
The Oscar winner appeared in a Los Angeles courtroom Friday and entered the plea to end the case before it goes to trial. He said little during the hearing except to acknowledge he understood the charge and plea, under which he will serve no jail time.
Gibson was accused of striking Grigorieva during a fight on Jan. 6, 2010.
The Russian musician did not attend the hearing but was represented by one of her attorneys.
The actor-director arrived in court accompanied by his attorney, Blair Berk, who has said Gibson sought to end the case after considering the case's impact on his children, including the infant daughter, Lucia, that he has with Grigorieva.
Earlier Friday, prosecutors said Grigorieva will not be charged with trying to extort Gibson. The actor made the allegation during custody negotiations with Grigorieva after their breakup last year.
Grigorieva's attorneys praised the decision to not charge her with extortion, saying the conclusion was reached "after very careful consideration of all the facts and with complete fairness to all involved."
Grigorieva never invoked her Fifth Amendment rights during interviews and turned over numerous confidential documents, according to a statement issued to The Associated Press by her lawyers Daniel Horowitz, Ronald Litz and Martin Garbus.
"Ms. Grigorieva will now concentrate on co-parenting Lucia, resuming her charitable work for the children of Chernobyl and moving forward with her life," the statement said.
Thanks for reading CBS NEWS.
Create your free account or log in
for more features.