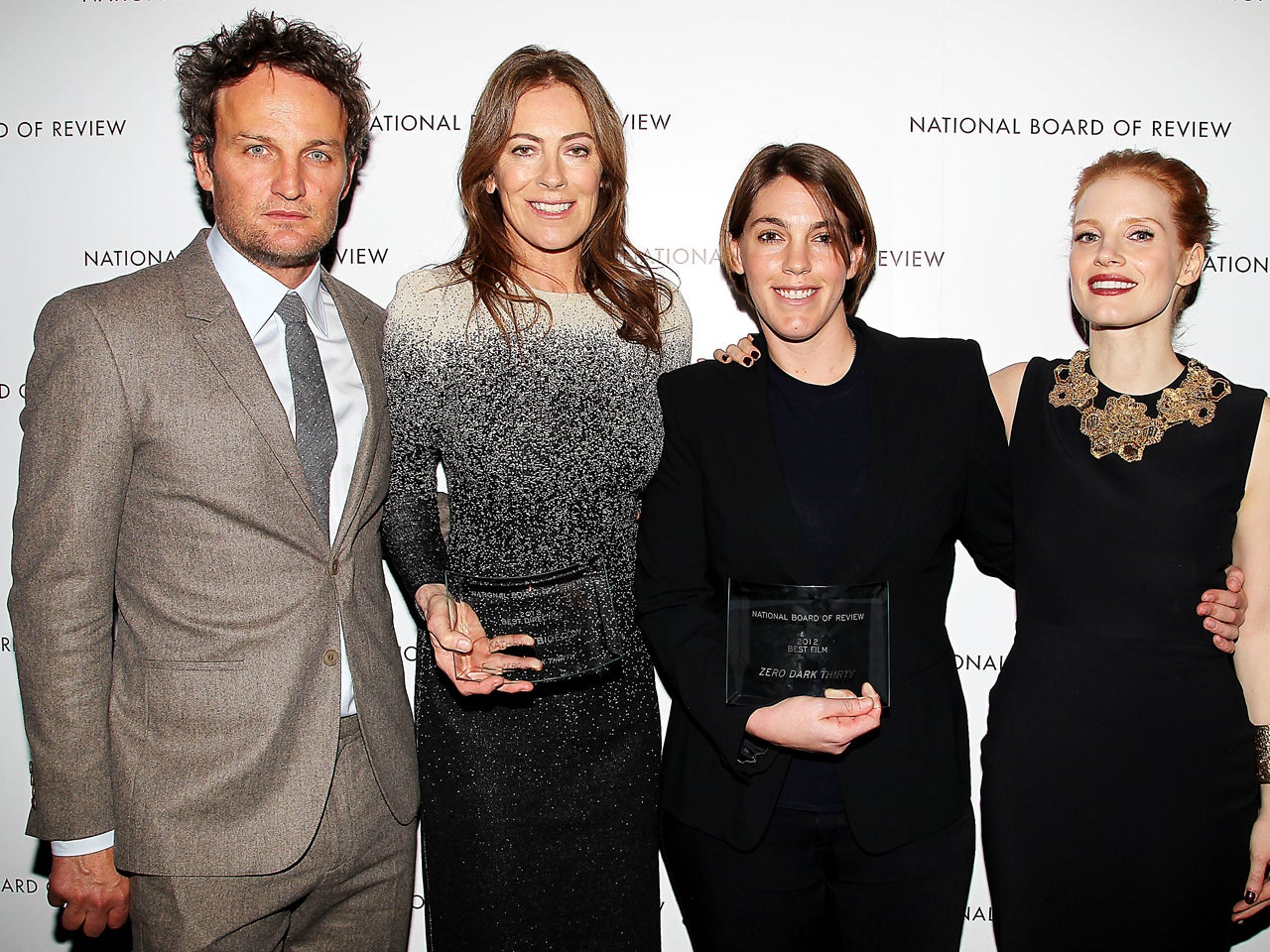 Megan Ellison: The powerful Hollywood producer you've never heard of
"Few things are as cool for a 27-year-old as getting to participate in the most important film of the year, let alone being the person responsible for making it happen," Vanity Fair writer Vanessa Grigoriadis said. "I think it's fair to say she's the hottest financier in Hollywood today."
This year, that film is "Zero Dark Thirty" and the producer is Megan Ellison.
She may be the most important person in Hollywood you've never heard of.
In a town where everyone wants to be famous, she doesn't give interviews and fiercely guards her privacy.
"Megan is kind of a slacker. She wears jeans and a hoodie and maybe a T-shirt that's like an AC/DC T-shirt," Grigoriadis explained. "I think that she doesn't really want attention on her ... she kind of wants to be left alone."
But she may be standing in front of a worldwide audience of several hundred million people, accepting an Oscar for best picture.
It only took one lunch meeting for "Zero Dark Thirty" director Kathyrn Bigelow to know this was the person she wanted to finance what she knew would be the story of a lifetime.
"I immediately felt comfortable with her and safe. It was an auspicious meeting," Bigelow said. "I was very interested in ... having complete creative control. And that was absolutely critical to me. And -- that was possible with her. And she was actually very brave and courageous.
"This is not a typical film," Bigelow continued. "I have somewhat unknown actors. ... They're extremely talented like Jessica Chastain and Jason Clarke, but they're not quite household names yet."
Even without big stars, Ellison was ready to write a check for the entire budget: $45 million.
Her father is Larry Ellison, the hard-charging, high-flying founder of the software firm Oracle. He's the sixth-richest man in the world, worth $41 billion.
"She is an heiress to an enormous fortune," Grigoriadis said. "Larry Ellison is one ... of the world's great characters. He's fiercely ambitious - as, I believe, is his daughter."
He put it this way to CBS News' "60 Minutes": "I'm addicted to winning. The more you win, the more you want to win."
"One of the great topics in Hollywood is what happened on Megan Ellison's 25th birthday," Grigoriadis said. "There's the number that's been reported in the media that ... she was given $2 billion by her father. ... It's this mythological thing at this point. But suddenly began putting tens of millions of dollars into prestigious films."
"She's financing some of the best, most fascinating , interesting directors that are around at the moment," said close friend Jason Clarke, who has starred in two of Ellison's films -- "Lawless" and "Zero Dark Thirty". "She has a very strong confidence about who she is and who she works with that keeps her grounded."
In a time of action-packed franchise movies chasing huge box office returns, Ellison champions smaller, artistic films that studios consider too risky.
"We had 24 hours left because of the availability of certain characters ... and so it was our last chance," director John Hillcoat recalled. "The project would literally live or die. That's where Megan came in."
In a midnight meeting, Ellison agreed to finish the financing for Hillcoat's prohibition gangster film, "Lawless". At first, the director was a bit wary.
"I was a little nervous about where Megan was coming from," says Hillcoat. "... having that much resources to finance, what her expectations were, what her real motives were, because people get into this business in a variety of ways.
"There's a phrase in Hollywood called 'dumb money' and that means there's a rich kid in town loaded with cash from his parents, and he just basically wants to go out with bunch of starlets ... and feel like a big shot.
The big difference with Megan is her motives are different and that changes things," Hillcoat said. "She's got enormous respect for the people that have really kind of spent years and years at this. Decades of working at this and she wants to learn. She's got a huge hunger."
Bigelow describes Ellison as "very collaborative, very supportive" and offers an example of her "producing acumen":
"The character of Maya was going to demand an actress who had a kind of verbal agility, classically trained to handle this material," she said. "And I targeted Jessica Chastain. That was my first choice and, to be honest, my only choice. She wasn't available. But Megan Ellison had just finished a movie with her ... and so she reached out to her and ... she was able to do the movie. And that's really a testament to Megan's -- tenacity."
During the shooting of "Zero Dark Thirty," Ellison dipped in and out of locations, hanging out with the cast and crew.
"I remember when we were in a bar in London towards the end of 'Zero Dark Thirty.' And I'm meeting James Gandolfini in there for a drink and he's saying ...'There's no problems. There's no arguments ... who the hell's in charge here?'" Clarke recalled. "And I was just like, 'Well actually, it's this girl here.' And he looked at her for a second, the same way I think everybody does when they've never met her. ...'Like who?'"
Though Megan Ellison is full speed ahead with several new projects in the works, her shy, unassuming nature worries some of her closest colleagues.
"The one fear we all share is that Megan will be crushed by the grind of the business and the slipperiness of the business," Hillcoat said. "It really is full of sharks, very charming sharks, incredibly seductive, and that allure can and does eat up and spit out a lot of people."
Adds Clarke, "She's her ... father's daughter, you know. So make no mistake, she is nobody's fool."
Thanks for reading CBS NEWS.
Create your free account or log in
for more features.