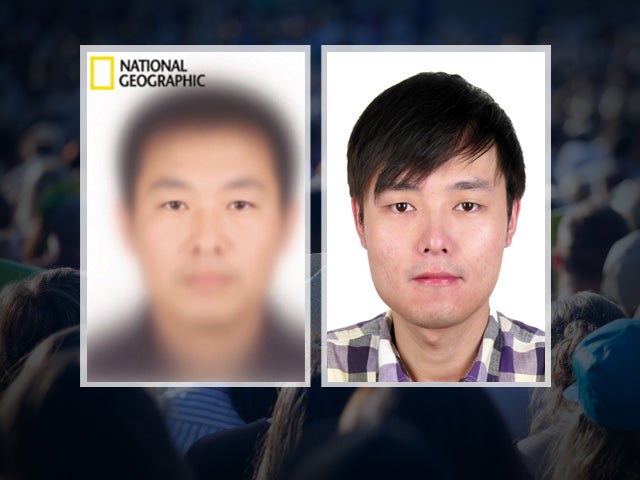 Meeting Earth's most typical person
The U.N. says the world's population will reach 7 billion on Monday - evidence that humanity has hit quite a growth spurt -- from our first billion in 1804, to 4 billion in 1974, and shooting up to 6 billion just two decades later.
With all the differences out there, CBS News correspondent Mark Strassmann in search of a familiar face.
Kaitlin Yarnell's team at National Geographic searched population data for humanity's most common characteristics to create a profile of Earth's most typical person.
More about the United Nations Population Fund
Would it be a he or she? Young or old? What race and religion?
The National Geographic researchers found nine million people who had the most in common. They overlayed the faces of 190,000 of them to create one image: Earth's everyman.
"He is Han Chinese so his ethnicity is Han. He is 28 years old. He is Christian. He speaks Mandarin. He does not have a car. He does not have a bank account. I think the reaction here among our staff was, 'Hey, I think I've seen this guy,'" Yarnell said.
National Geographic's special series on Earth's 7 billion people
National Geographic's "7 billion" iPad app
So CBS News went looking for that guy. We called and emailed Chinese-American groups around the country for help. And one of them led us to Main Street, in Queens, New York, and Mu Li.
He arrived five months ago from Chong Qing, a southwest China mega-city of 28 million people. Li is working in New York as a reporter for the People's Daily, China's state newspaper.
Li is Han Chinese. Mandarin is his first language. And he recognizes the universality of his personal profile.
"I have a common face, a common background. Suddenly you realize, you say, 'Wow, you are the most typical person in the world,'" Li said.
Li fits other criteria. He's right-handed, works in a service industry, lives in a city, owns a cell phone, but no car.
We showed him National Geographic's composite image, and he admits he sees himself in it, chuckling at the suggestion that he may be better looking.
Li's reign as Earth's Everyman will not last long. Earth's population could reach 8 billion people in 2026. By then, the most typical human, will be from India.
Thanks for reading CBS NEWS.
Create your free account or log in
for more features.