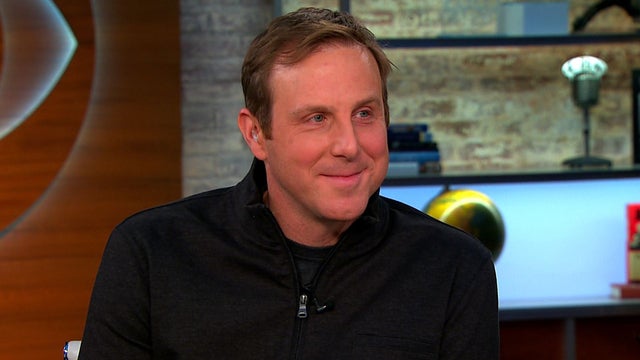 Meet the man behind "Beyond Meat" plant-based protein substitute
When Ethan Brown founded Beyond Meat five years ago, his concept was to bring plant-based products that replicated meat to the masses.
In March's issue of Fast Company magazine, Beyond Meat is named as one "World's 50 Most Innovative Companies of 2014."
Based in Columbia Missouri, Beyond Meat's mission is to produce plant-based meat substitute products that look like meat, feels like meat and taste like meat. Brown believes the recipe to a good piece of meatless substitute is the texture.
"When we look at how to recreate animal protein is to focus on the texture. Because you can flavor, animal protein and meat in so many different ways but if you don't have the texture right you have no canvas to work with," said Brown.
The secret to producing a perfect meat-like product is the fiber. Brown said, "It's all around the fiber it's the Holy Grail, we have products today called chicken 2.0 and beef 2.0 where we're narrowing the gap between animal proteins around texture."

Consumers may be wondering why Beyond Meat is trying so hard to mimic meat. Why not just eat real meat then? Brown said "there's nothing wrong with enjoying the taste and the texture of meat."

The company is trying to "eliminate some of the downsides of meat." Data show eating less meat can improve your health.

"What we're doing is for people to separate animal protein and meat so we can recreate meat entirely so at the end of the day if you're having beef and chicken entirely with no saturated fat or trans-fat it's better for you and better for the environment," explained Brown.

Even Bill Gates and Twitter Co-Founder Biz Stone are buying into the idea of plant-based protein innovation. Both were early investors of Beyond Meat.

Brown is looking to expand his business in China, a big market for them. The company currently does not have any plans to go public.

Brown said "we're thinking about changing the world. And you know if, if I could give this product away I would. Everyone at the company feels that strongly about our mission, the direction of the company, you just see growth, that's it."

At least that's it for now. Brown admitted part of the motivation for starting Beyond Meat was for selfish reasons.

As a vegan himself, dining options on business meals, sports events and other occasions are often limited.

"In the last five years, there's been a shift, so more and more alternatives are becoming available. But in the ballparks it's insulting. You know, it's the fact the Dodger dog is massive and the veggie dog is super small but that's something we have to change," said Brown.

Thanks for reading CBS NEWS.
Create your free account or log in
for more features.