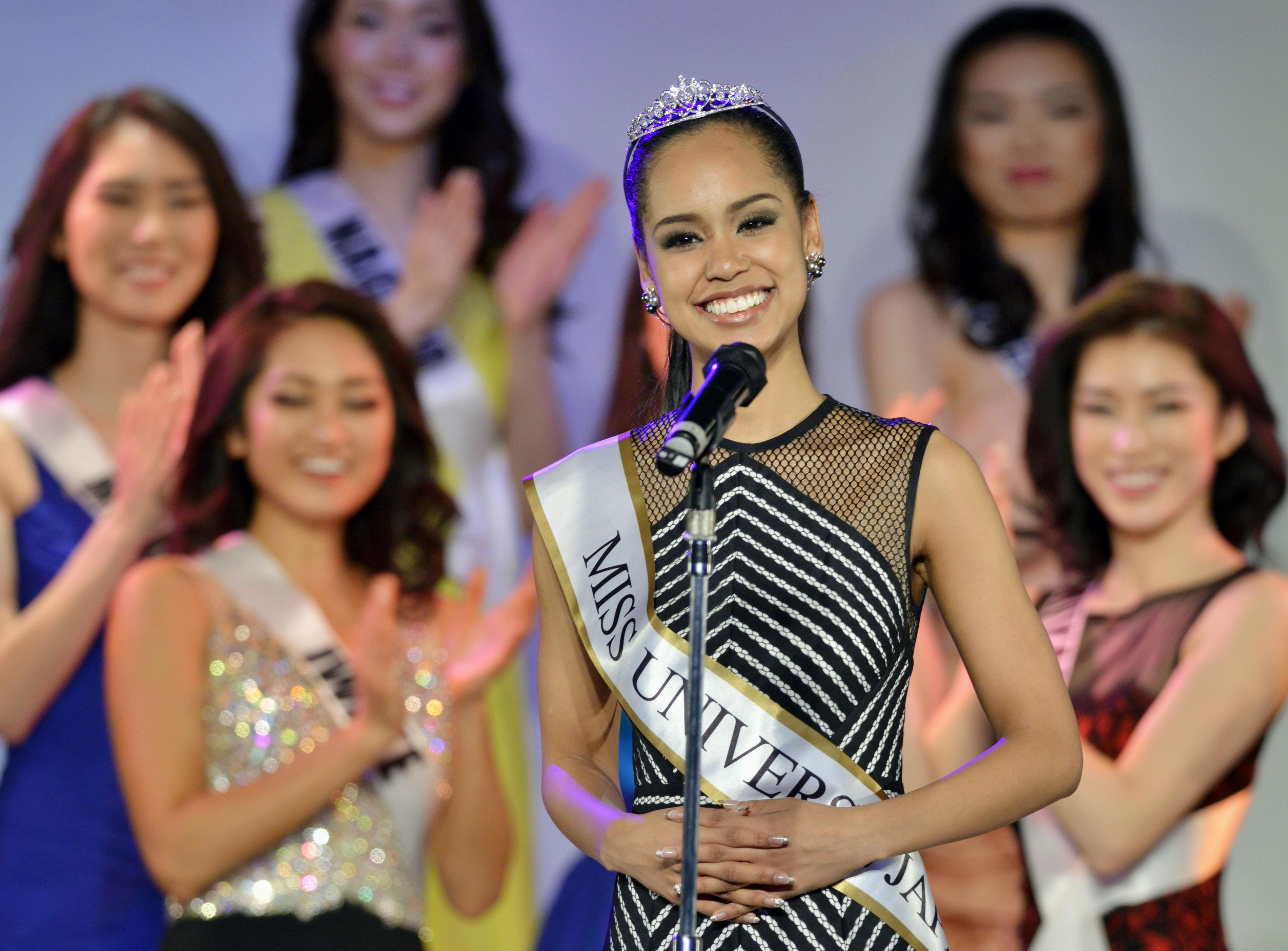 Beauty queen brings light to Japan's racial issues
Walking through the Shibuya section of Tokyo, Ariana Miyamoto certainly turns heads -- and she wants to use that attention to change attitudes.
When Miyamoto was crowned Miss Universe Japan in March, selected by a panel of seven Japanese judges, her surprise on stage was real, reports CBS News correspondent Seth Doane. She was the first-ever winner to be biracial. Her father is African-American, and her mother is Japanese.
"At first, I didn't want to compete," Miyamoto said in Japanese. "But then a close friend who was also biracial committed suicide. That's when I decided to do something about the suffering he'd endured."
She said the friend "really hated being half Japanese and not being fully accepted into Japanese society."
"Japan still has racial issues, and I wanted to do something about it," she said.
Japan, an island nation that didn't open to the world until the late 1800s, still lacks real diversity today. Mixed-race children made up less than 2 percent of births in 2013.
At the Tokyo gym where she works out twice a week, it's hard to imagine this now confident, stunning 20-year-old was once a bullied kid.
"Whenever the teacher told us to hold hands, other children thought my black skin would rub-off on them, so they said, 'Don't touch me,'" Miyamoto said. "Some kids wouldn't get in the pool with me. Others threw garbage at me."
The beauty queen, who is constantly smiling these days, said she was ready for the criticism that erupted online.
One post said "Japan should be represented by a pure blood," others expressed disappointment, while many more questioned whether she was truly Japanese.
For the record, she is. In fact, she demonstrated the calligraphy skills she learned as a kid growing up here.
"I sit on the floor, I take my shoes off when I go into the house, I use chopsticks -- I know nothing but a Japanese lifestyle," Miyamoto said.
She said she wants to represent the new face of Japan.
"International marriages are happening [and] there will be [more] biracial children," she said. "I want them to be as accepted in Japan as they would in the U.S. I want society to get used to that idea."
During high school, Miyamoto spent two years in Arkansas in high school and was exposed to a different way of thinking.
Many mixed-race Japanese say Miyamoto has become a role model.
Thanks for reading CBS NEWS.
Create your free account or log in
for more features.