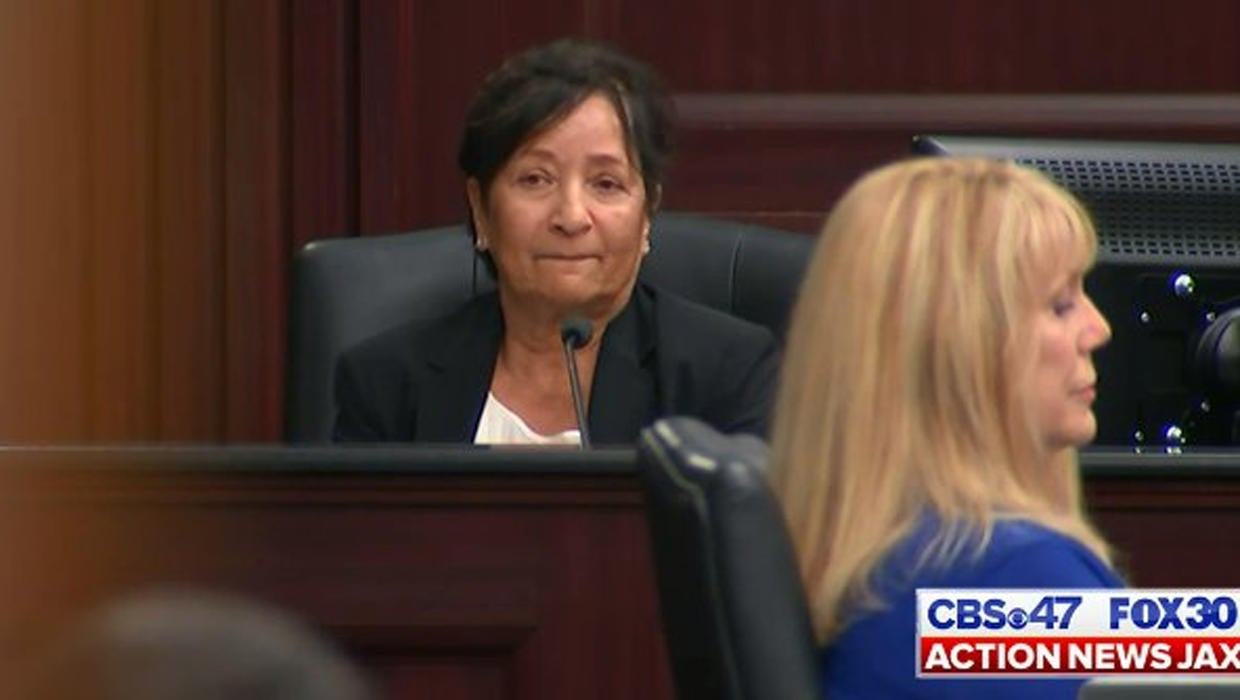 Medical examiner cries as graphic autopsy photos of Cherish Perrywinkle shown in court
JACKSONVILLE, Fla. -- A medical examiner who conducted the autopsy on an 8-year-old Florida girl who was abducted, raped and murdered became emotional and had to interrupt her testimony at the trial of the man accused of the crime.
Jacksonville Chief Medical Examiner Dr. Valerie Rao testified that Cherish Perrywinkle sustained severe injuries from being strangled and raped. Viewing autopsy photographs of her battered body in court on Tuesday, she became teary and asked to take a break.
Multiple jurors also cried, covered their mouths and turned away as the graphic photos were shown, CBS affiliate WJAX's Bridgette Matter reported via Twitter.
The defense called for a mistrial over the interruption in testimony, but the judge denied the motion, Matter tweeted.
Donald Smith, 61, is charged with kidnapping, raping and murdering the girl, and faces a possible death sentence if convicted. Smith had his back turned to the screen and did not view the photos, Matter reported.
Smith allegedly lured Perrywinkle's family to Walmart in 2013 with promises to buy food and clothing, then left with the girl. Security video played in court showed her skipping out the door behind him.
Opening statements were held in the trial Monday. The same day, the girl's mother took the stand and tearfully testified she thought Smith was a good Samaritan who was trying to help her family out.
Jurors heard Rayne Perrywinkle's frantic 911 call, CBS affiliate WJAX's Jenna Bourne reported via Twitter.
"Why in the world would he take my little girl?" Rayne is heard saying in the call.
Rayne reportedly had her head down as she listened to the call from the witness stand. She is heard telling a dispatcher, "I feel like a fool," and saying she couldn't remember what Smith was wearing or what his license plate was, Bourne tweeted.
Thanks for reading CBS NEWS.
Create your free account or log in
for more features.