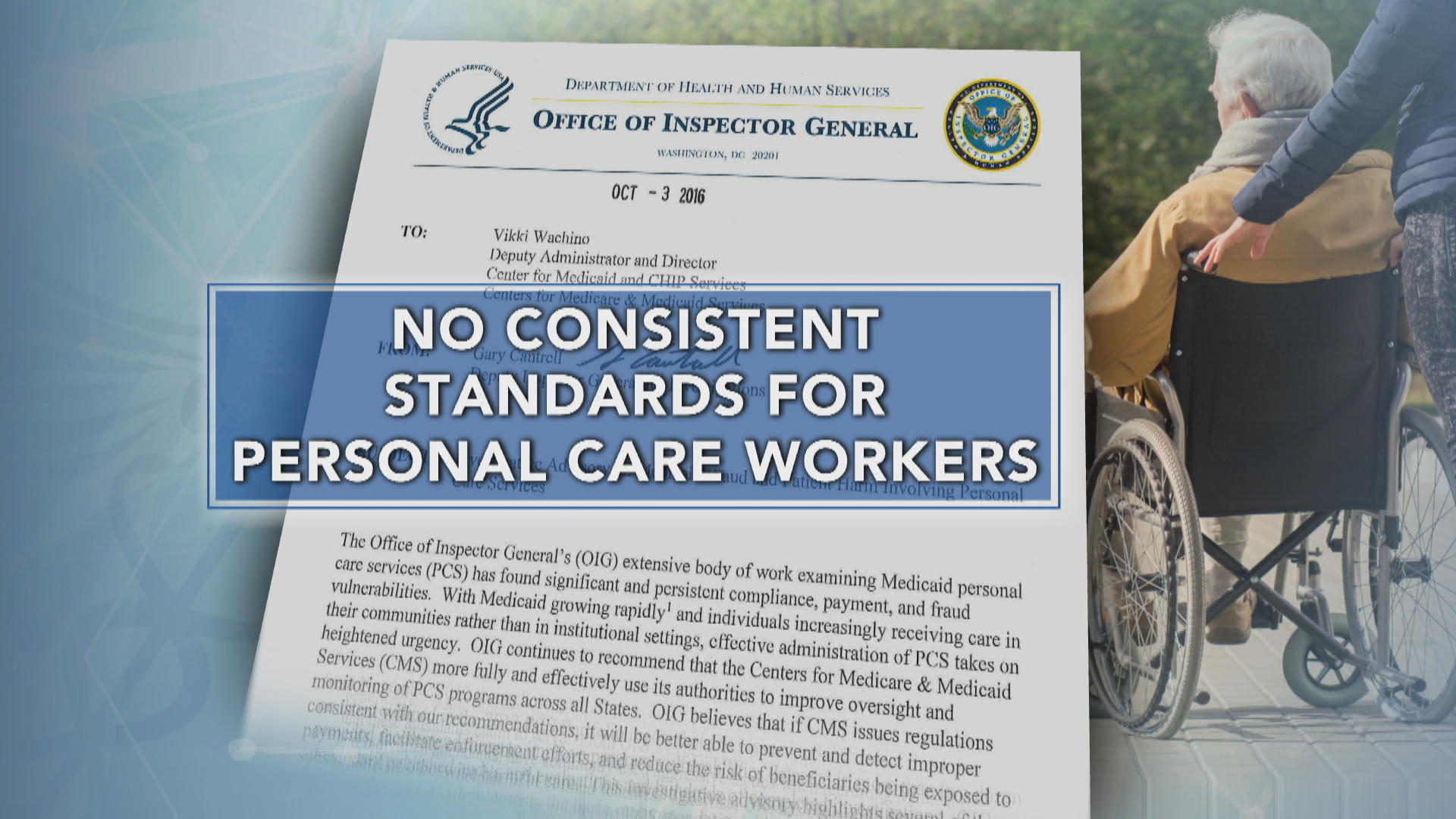 Study: Medicaid abuse persistent as boomers retire
Baby boomers are expected to need more in-home care as they age, but federal investigators are now raising an alarm over what they call persistent fraud and abuse in Medicaid-funded personal care services.
Investigators from the Department of Health and Human Services Office of Inspector General are once again criticizing Medicaid for not cracking down in this area, saying the government needs better regulations to prevent patient neglect and fraud cases. Estimates of questionable billing since 2012 total more than $600 million, reports CBS News correspondent Anna Werner.
A woman caught on video taken by investigators said she needed a personal care assistant because she rarely left her house and could hardly walk.

"I crawl," she said.
"You crawl?" asked the person on the other line.
"Sometimes it's even on my elbows," the woman answered.
But agents caught her dragging a waste can across her driveway and picking up her dog. Investigators said Medicaid paid for five in-home care workers over three years, for services never provided. The woman and three of the workers were charged in connection with the fraud and given jail time.
"So we've got actually fraudsters out there who, you know, they bill for services that weren't rendered," said David Ceron, a special agent with the Inspector General's Office.
Tuesday's advisory highlights other examples, like an "attendant in Illinois [who] submitted claims seeking more than $34,000 for services that she did not provide," and another in Missouri time sheets "indicated that she was in two places at the same time."
But worse than fraud, Ceron said, is patient abuse and neglect.

"We found various instances of abuse where individuals were supposed to be getting one-on-one care with personal care attendants, and the attendant didn't stop by for weeks on end," Ceron said. "Cases where attendants went on cruises in the Caribbean and the beneficiary was left alone in their home."
So what's the problem? Ceron said there are no consistent standards for personal care workers nationwide, which is why the Inspector General's office is recommending "minimum federal qualifications and screening standards" for workers. That includes background checks, state registers for all attendants and better tracking of services provided.
In response, the Centers for Medicare and Medicaid services told CBS News "the health and well-being of Medicaid beneficiaries... is a top CMS priority.... We are actively strengthening the program's protections for beneficiaries and taxpayers."

"This could be somebody's mother, could be somebody's father, it could be their grandmother, their brother, their sister," Ceron said. "And they're trusting that care is being provided to an adequate level, but it's really not."
CMS said it's working on specific steps, including training for states in monitoring fraud, waste and abuse. But the OIG points out it issued a major report on all this in 2012, and no major changes have happened as of yet.
Thanks for reading CBS NEWS.
Create your free account or log in
for more features.