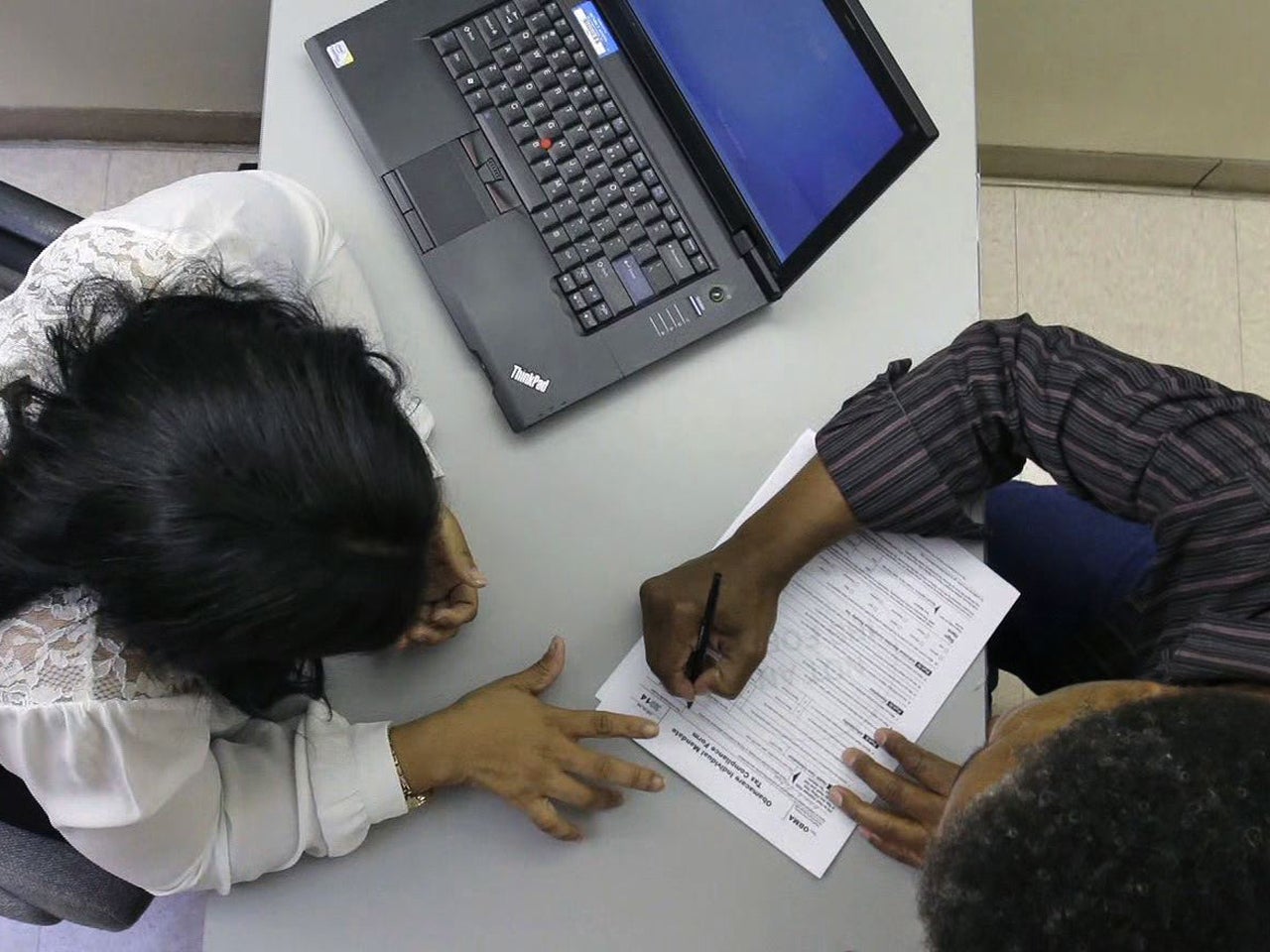 Medicaid enrollment spike a threat to Obamacare structure?
(CBS News) The disastrous rollout of HealthCare.gov may have another serious problem: A CBS News analysis shows that in many of the 15 state-based health insurance exchanges more people are enrolling in Medicaid rather than buying private health insurance. And if that trend continues, there's concern there won't be enough healthy people buying health insurance for the system to work.
As the Obamacare website struggles, the administration is emphasizing state-level success. President Obama said Monday, "There's great demand at the state level as well. Because there are a bunch of states running their own marketplaces."
But left unsaid in the president's remarks: the newly insured in some of those states are overwhelmingly low-income people signing up for Medicaid at no cost to them.
Matt Salo, executive director of the National Association of Medicaid Directors, said, "We're seeing a huge spike in terms of Medicaid enrollments."
He says the numbers have surprised him and state officials.
CBS News has confirmed that in Washington, of the more than 35,000 people newly enrolled, 87 percent signed up for Medicaid. In Kentucky, out of 26,000 new enrollments, 82 percent are in Medicaid. And in New York, of 37,000 enrollments, Medicaid accounts for 64 percent. And there are similar stories across the country in nearly half of the states that run their own exchanges.
Medicaid experts say they're not sure why they're seeing the lopsided enrollment numbers, but point out it's easier to enroll in Medicaid than private insurance.
An administration spokeswoman says coverage provided by the new law offers "a range of options so consumers can pick a plan that best meets their needs ... and their budget."
But Gail Wilensky, a former Medicaid director, said the numbers are causing concern in the insurance industry, which needs healthy adults to buy private insurance in large numbers for the system to work.
"Either the private insurance enrollments come up somewhere around the expected amount or there's going to be a problem. ... You need a volume and you need a mix of people that are healthy as well as high users in private insurance, in order to have it be sustainable," she said.
The Obama administration says they expected these high enrollment numbers in Medicaid because the law expands the number of low-income people who can get Medicaid, CBS News' Jan Crawford reported on "CBS This Morning." Supporters say this shows demand. But industry sources say that if we do not see some real turnaround soon, there could be big problems for the entire system.
Watch Jan Crawford's full report above.
Thanks for reading CBS NEWS.
Create your free account or log in
for more features.