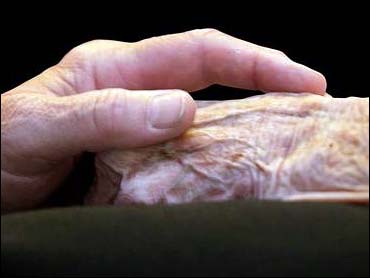 Mediation Resources For Caregivers
According to a new CBS News poll, one in five Americans have had the responsibility of caring for an aging parent - by taking them into their homes or paying for their care. Many issues facing these caregivers are daunting, like resolving who will manage a parent's finances and who will care for a parent physically. For many families, professional mediators may help resolve some familial conflicts.
What Is Family Mediation?

According to Mediate.com, in mediation, all family members including the parents agree to the process, and agree to the inclusion of any other participants. They might choose to include the children's spouses, grandchildren, caregivers, and lawyers. The mediation process should provide a safe place for respectful, civilized conversation so differences can be discussed and agreements can be reached.
How Can I Find A Mediator?

Click here to find a mediator in your area. You can also Google "elder mediation," plus the name of your state or try www.eldercaremediators.com, a growing national elder mediation registry. The The Center for Social Gerontology also has information and materials on the uses of mediation with older persons, particularly in situations in which guardianship or caregiver assistance is involved.
Where Can I Find Elder Mediation Training?

The Montgomery County Mediation Center has training resources and can also be reached at eldermediation@verizon.net or by phone at(610) 277-8909.

You can contact The Center for Social Gerontology by e-mail at phommel@tcsg.org or by phone at (734) 665-1126.
To Learn More:

Elder Decisions provides private mediation for seniors and their families.
The MyMedicare section of the Medicare Web site allows recipients to check on claims, view eligibility and enrollment info in prescription drug plans and access online forms and publications.
The The Senior Resource Center for Medicare Information is a private organization designed inform people navigate the Medicare system.
The AARP's Medicare section provides additional resources including updated information on the Part D drug benefit and tips for saving money on prescription drugs.
The The National Family Caregivers Association is an advocacy group providing education, seminars and emotional support for the millions of Americans caring for loved ones.
The Web site for the Center For Healthcare Rights will soon be available.
The National Council on Aging has information for finding assistance for aging loved ones in their communities.
Children of Aging Parents has additional resources.
Click here for articles, tools, and FAQ's on financial issues facing the sandwich generation provided by The American Institute of Certified Public Accountants.
The Gerontological Society of America provides researchers, educators, practitioners, and policy makers with research.
Thanks for reading CBS NEWS.
Create your free account or log in
for more features.