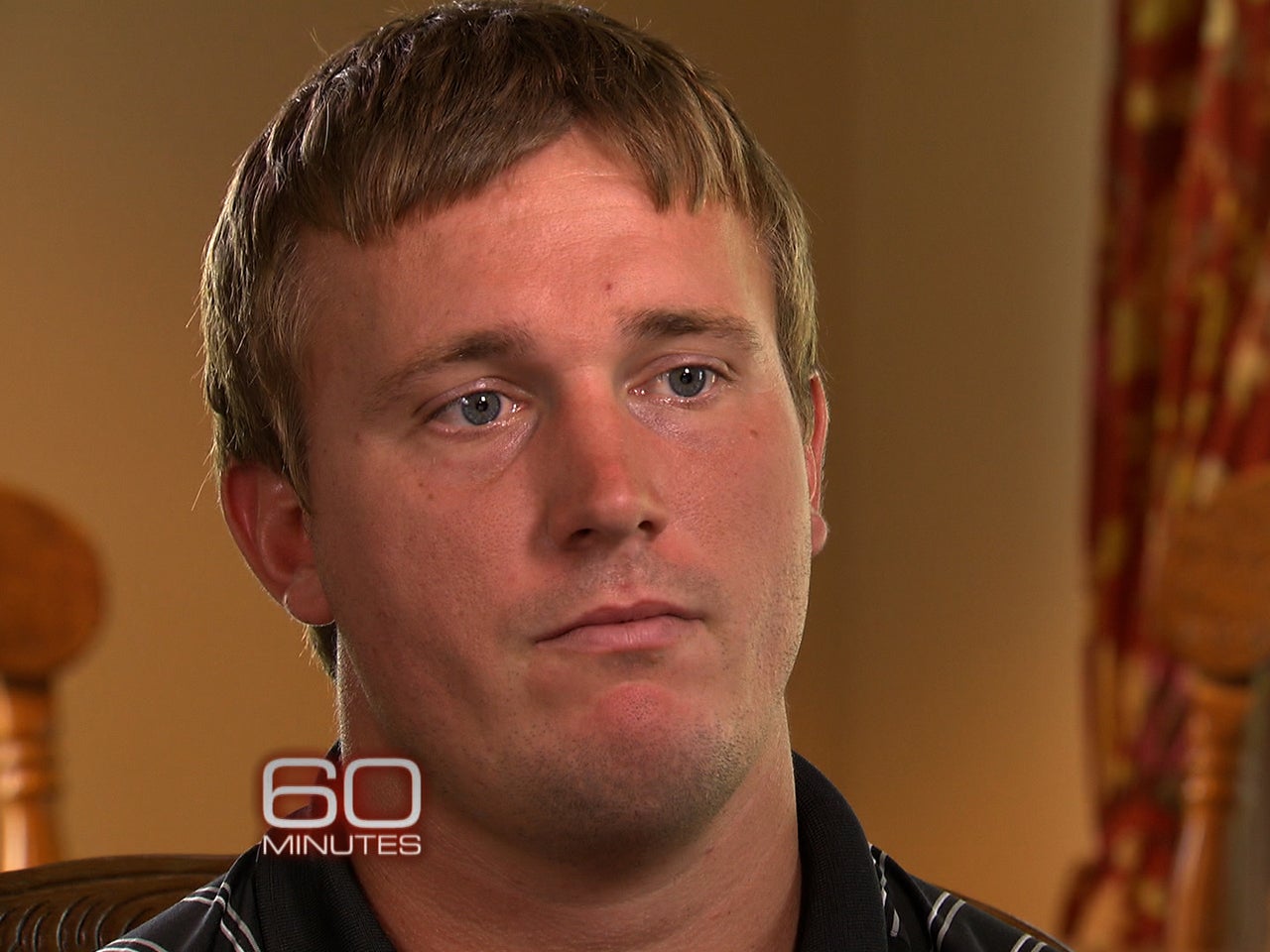 Medal of Honor recipient Dakota Meyer on "60 Minutes"
After the many requests for help from the ambushed soldiers were denied by superiors, Dakota Meyer took matters into his own hands, going through a gauntlet of Taliban fire five times to try to save his trapped comrades. The efforts of the 21-year-old earned him the Medal of Honor, the first living Marine to win the nation's highest combat decoration since the Vietnam War. Meyer tells his astonishing story to CBS News Correspondent David Martin in a "60 Minutes" interview to be broadcast on Sunday, September 18 at 7 p.m. ET/PT on the CBS Television Network.
Martin also interviews retired Col. Richard Hooker, whose investigation into the incident found the officers negligent in refusing to send help - negligence he believes played a key role in the deaths of four U.S. soldiers.
Ambushed in a small village in the Ganjgal Valley of Afghanistan, Cpl. Meyer watched as four members of his unit were pinned down ahead of him. On the radio he heard their repeated pleas for artillery or an air strike that could save them. After about 45 minutes, when neither artillery rounds nor helicopters arrived, Meyer radioed his superiors for permission to try to rescue them in a gun-mounted armored vehicle. The answer was no.
"So we requested again two minutes later and we were told no again. So I looked at Staff Sgt. Rodriguez-Chavez and I said 'We're going in,'" Meyer tells Martin. "I didn't think I was going to die, I knew it," says Meyer. Asked why he would drive through such a wall of fire, he replies, "There was U.S. troops getting shot at and those are your brothers." For Meyer, the mission was clear. "You either get them out alive or you die trying. If you don't die trying, you didn't try hard enough."
Rodriguez-Chavez drove the truck, an act that garnered him the Navy Cross, while Meyer manned the vehicle's mounted gun in five mad dashes to get wounded and make their way to the trapped U.S. troops. "It was like, we're it, like here comes a big target. The enemy...were running right at you," he recalls.
"The rounds were hitting the turret and I just kept moving left and right, left and right," he tells Martin. "There was so much fire it sounded like static over your head. I was just waiting for one of their rounds to hit me in the face." Meyer had to leave the truck to get to the wounded, exposing himself to even more fire with no cover whatsoever. "You're out in the open in the killing zone?" asks Martin. "I am," replies Meyer.
Later in the battle, Meyer did make it to his four comrades after a sprint through the kill zone. "I just took off running and it was probably the longest run of my life. I felt like I couldn't move fast enough...rounds are hitting everywhere around me," says Meyer. He made it to their trench, but they were all dead.
The four fallen soldiers, First Lt. Michael Johnson, Gunnery Sgt. Aaron Kenefick, Corpsman James Layton and Gunnery Sgt. Edwin Wayne Johnson Jr. might have made it through the battle if help had arrived when they asked for it believes Hooker. "You can't say this with any certainty, but the chances are, in my opinion, that yes, they would have been [still alive]," Hooker tell Martin. All told, eight Afghan and four U.S. soldiers died that day. "The two principal officers...failed to discharge their duties in a responsible way, in a way that the Army and the country has a right to expect them to behave," says Hooker.
Now 23, Meyer mourns the deaths of the men his heroic efforts could not save. "But at the end of the day, you know, we didn't give up...we still did our job...we were still fighting," he tells Martin. No, what he did was not extraordinary he says, "If I'd brought them out alive, that would have been extraordinary."
Thanks for reading CBS NEWS.
Create your free account or log in
for more features.