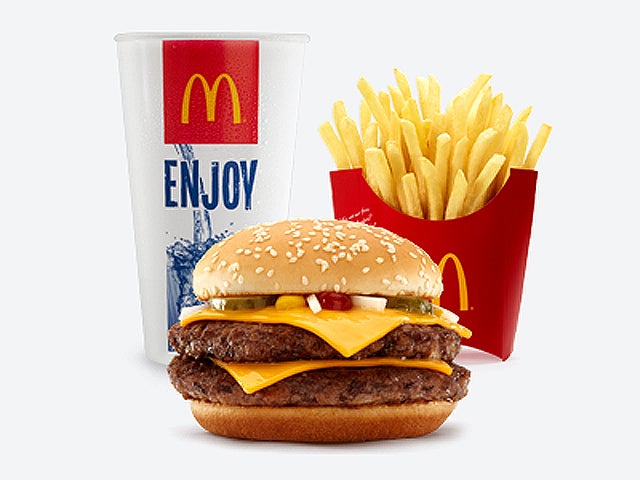 McDonald's scraps "pink slime" from burgers
(CBS) McDonald's is axing "pink slime" from its burgers, after receiving heat from celebrity chef and food activist Jamie Oliver, CBS This Morning reported.
What is pink slime? It's the name Oliver has given to fatty beef trimmings soaked in ammonium hydroxide, which removes bacteria and makes the beef taste better.
"We're taking a product that would be sold in its cheaper form for dogs," Oliver said on his TV show, Food Revolution, where he demonstrated the practice. "After this process, we can give it to humans."
The technique is approved by the United States Department of Agriculture and the Food and Drug Administration.
Last week, McDonald's announced it's no longer using the beef product, although the chain said in a statement that this decision "was not related to any particular event." Taco Bell and Burger King have also agreed to stop using the additive, according to the Huffington Post.

Oliver isn't the only one to raise issue with the controversial "slime." The New York Times questioned the safety of the process in 2009.
Watch Oliver uncover "pink slime" in the video clip below:

Thanks for reading CBS NEWS.
Create your free account or log in
for more features.