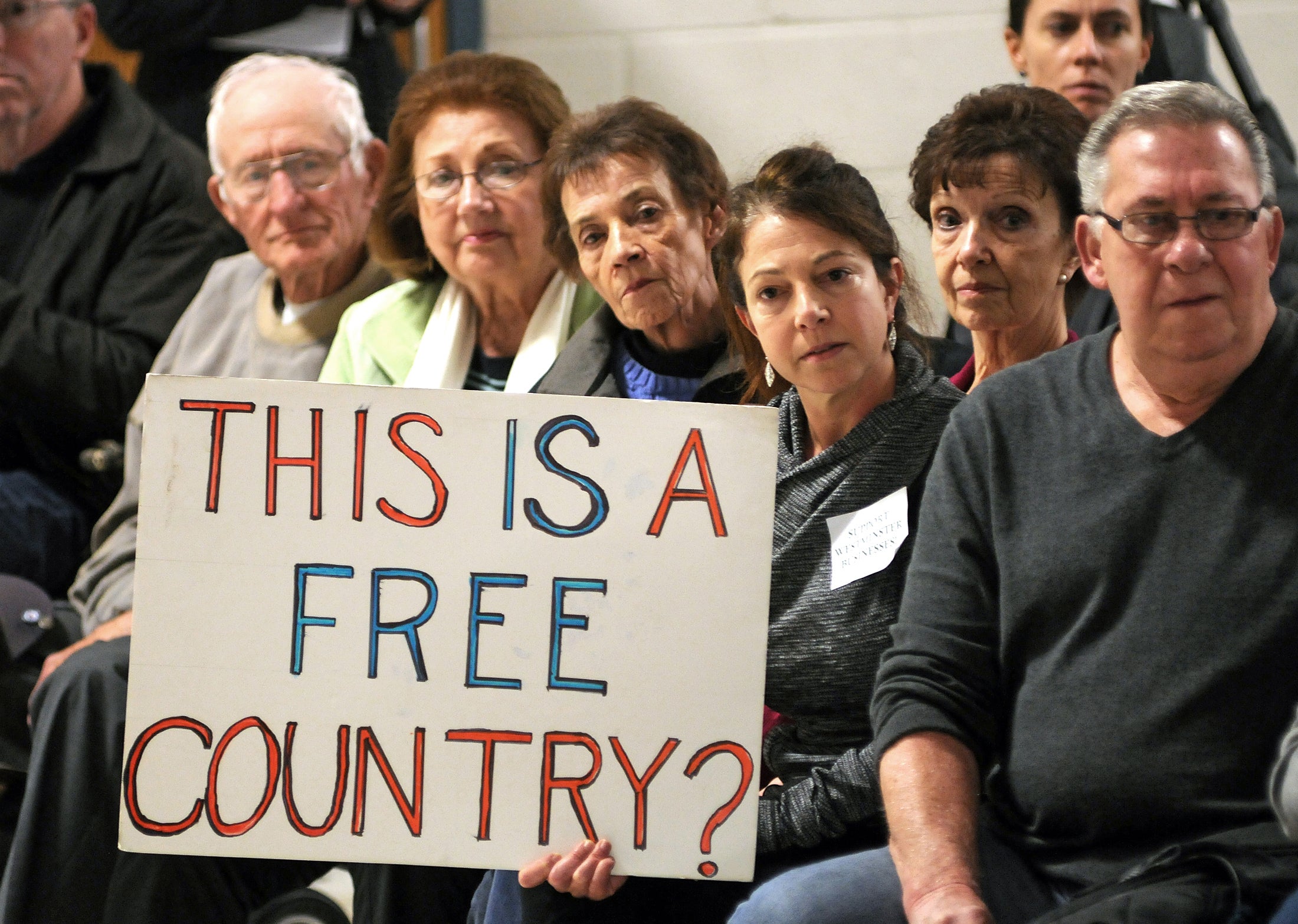 Massachusetts town snuffs out tobacco ban after outcry
WESTMINSTER, Mass. -- A proposal that would have made the town the first in the nation to ban all tobacco sales has gone up in smoke.
Westminster's board of health voted 2-1 to drop the proposal at its regular meeting on Wednesday, a week after rowdy opposition led board members to end a public hearing early.
Board members Ed Simoncini and Peter Munro moved and voted to kill the proposal. Board chairwoman Andrea Crete voted to keep it under consideration.
The board had initially said the ban would help keep a variety of tobacco products from young people, but businesses strongly opposed it.
"The town is not in favor of the proposal, and therefore I am not in favor of the proposal," Simoncini said in making the motion Wednesday, according to Fitchburg's Sentinel & Enterprise.
After the motion passed, Simoncini thanked the town's residents for their participation in the process, the newspaper reported.
"You made the difference," he said. "It didn't go as smoothly as we would have liked, but thank you."
Crete did not comment at Wednesday's brief meeting, The Boston Globe reported.
Last week, she ended the hearing after about 25 minutes when boos and shouts from some among the several hundred people who crowded into a school gym began to drown out those registered to speak.
"I find smoking to be one of the most disgusting habits anybody could possibly do. On top of that, I find this proposal to be even more of a disgusting thing," resident Kevin West said during the hearing, according to CBS Boston.
One supporter, nonsmoker Vicki Tobin, said she'd like to keep cigarettes out of sight -- and mind -- of her three young boys.
"I just think it's a great step in a positive way to promote a healthy town, a healthy lifestyle," she said.
Shopkeeper Brian Vincent, whose store sells $100,000 worth of tobacco products a year, said he'd collected at least 900 signatures on a petition against the ban. He said smokers will simply make their purchases in other towns and probably buy their gas and groceries there, as well.
"Having other adults decide what legal item we're not allowed to consume just makes you wonder: If this passes, what could be next? Sugar? Bacon?" he said.
"I'm disappointed that we didn't get to have the hearing," Crete said at the time. "We're trying to save lives and prevent children from being future users."
Opponents had circulated a petition to recall Simoncini and Munro. Crete is not eligible for recall, since she is up for re-election in 2015.
Thanks for reading CBS NEWS.
Create your free account or log in
for more features.