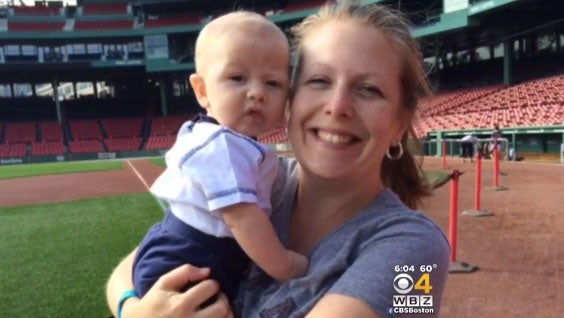 Mom told to pump breast milk in airport's "pet relief area"
BOSTON - United Airlines is apologizing and changing their policy after a Newton, Massachusetts, mom was forced to pump her breast milk in a public terminal, reports CBS Boston.
"I can't believe that in 2015 this is happening," new mom Liz Meagher Cooper told CBS Boston.
Cooper says when she asked United Airlines during her layover at Washington D.C., Dulles International Airport, where to pump her breast milk, they gave her two options: the family bathroom that had no power outlet for the breast pump or the "pet relief area."
"I'm not looking for free drinks. I don't want a free meal. I don't want your Wi-Fi. I don't want anything," she told CBS Boston. "I just want a secure private location for 15 minutes to express my breast milk then I will be on my merry way."
Cooper says the airport refused to let her in the club area and said the "Pet Relief Area" was her only other option.
"There was a red fire hydrant in there for dogs to relieve themselves," she said. "That's obviously not where I'm going to pump my breast milk for my baby."
Instead, Cooper says she sat in the public terminal. She says this is a choice no mother should have to face.
"And people just don't get it, it's 2015 -- it's not like I'm a pioneering breast pumping woman, there are a lot of working moms out there who need to pump their breast milk. This is not groundbreaking," Cooper said.
United Airlines called Cooper on Tuesday to apologize, CBS Boston reports. They said they are now adding a place to pump at Dulles Airport. And they said they are glad Cooper brought the issue to their attention.
Thanks for reading CBS NEWS.
Create your free account or log in
for more features.