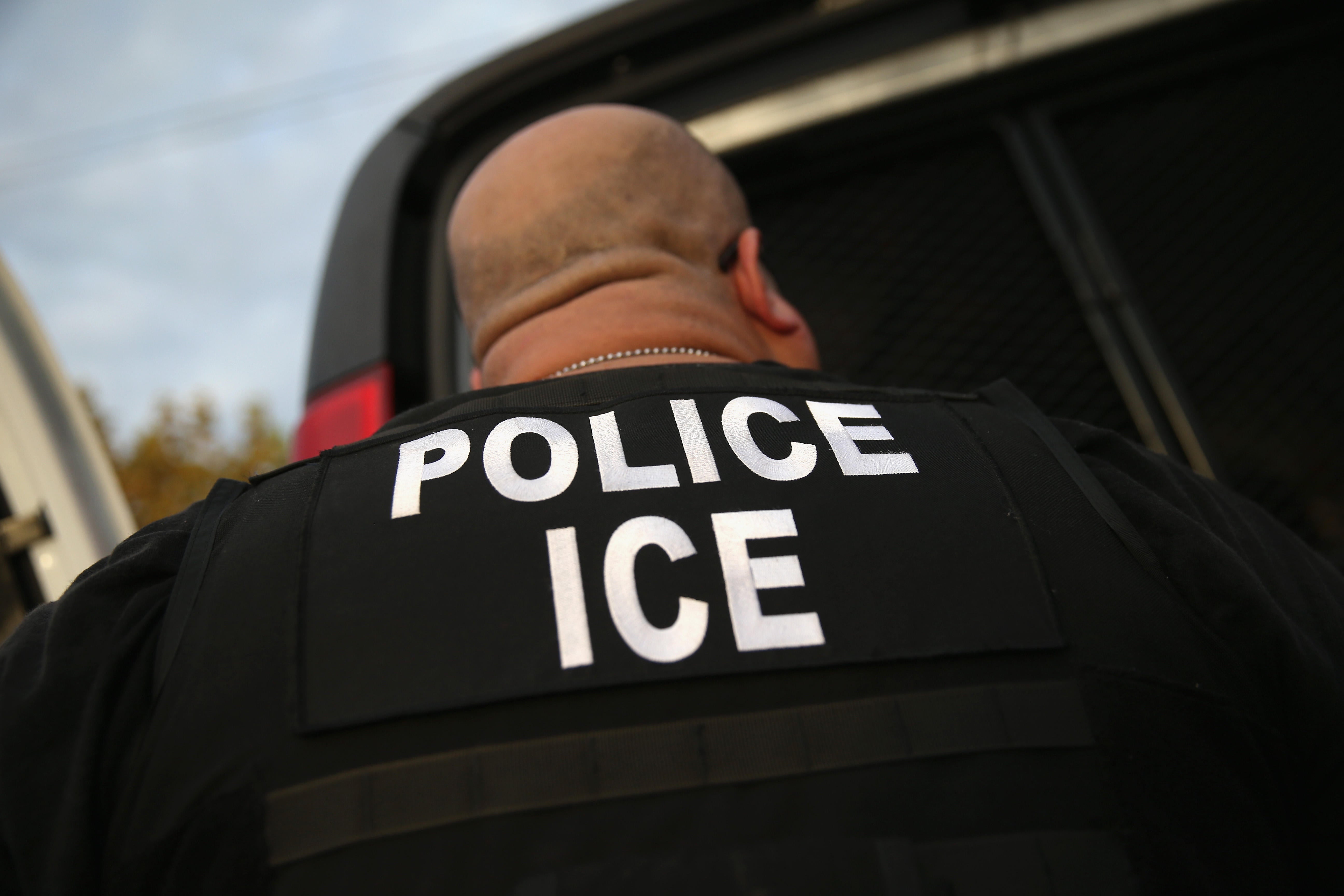 Massachusetts man arrested for offering $500 to kill an ICE agent
Federal officials arrested a Massachusetts man Thursday after he allegedly tweeted a murder-for-hire solicitation to kill an Immigration and Customs Enforcement (ICE) agent for $500, CBS Boston reports. The man also allegedly made violent threats against Sen. John McCain.
Brandon Ziobrowski, 33, of Cambridge, Massachusetts, was charged with one count of use of interstate and foreign commerce to transmit a threat to injure another person, the Department of Justice announced Thursday. He was arrested in New York and will appear in court in Boston at a later date, the indictment said.
In one alleged tweet on July 2, Ziobrowski wrote: "I am broke but I will scrounge and literally give $500 to anyone who kills an ice agent. @me seriously who else can pledge get in on this let's make this work."
At the time of the tweet, he had 448 followers, the indictment said. The account, @Vine_II, has since been suspended.
Ziobrowski's account, which he created in 2009, became "more violent and threatening" over time, the indictment said. For example, he is accused of repeatedly tweeting his desire to "slit" McCain's throat. Around February 2018, the indictment said, his tweets allegedly started to promote violence against law enforcement.
"Guns should only be legal for shooting the police like the second amendment intended," a tweet from February 24 read.
In March 2018, Ziobrowski allegedly responded to a tweet from the ICE Field Office: "Thank you ICE for putting your lives on the line and hopefully dying I guess so there's less of you?"
By July 5, Homeland Security agents found Ziobrowski's alleged murder-for-hire solicitation tweet and alerted law enforcement agencies, CBS Boston reports.
U.S. attorney Andrew Lelling said in a press conference Thursday that his office will aggressively pursue anyone inciting violence against law enforcement.
"Under the guise of political debate, we are facing a rising tide of public threats and invitations to violence that undermine a Democratic society and a rule of law," Lelling said. "Federal agents enforce laws enacted by Congress."
If convicted, Ziobrowski faces a sentence of up to five years in prison, three years of supervised release and a fine of $250,000.
Thanks for reading CBS NEWS.
Create your free account or log in
for more features.