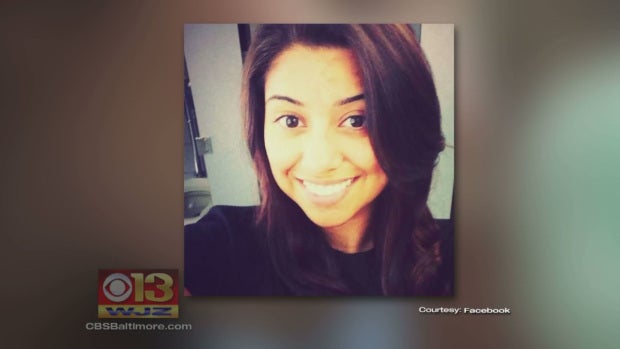 Maryland woman found dead next to baby; no arrests
SEVERN, Md. --Authorities are investigating after a woman was found shot to death in her Maryland home and her 5-month-old infant was found next to her unharmed.
Twenty-four-year-old Karlyn Serane Ramirez was found dead Tuesday morning in Severn. Authorities say the medical examiner has ruled her death a homicide.
CBS Baltimore reports Ramirez was a U.S. Army soldier stationed at Fort Meade.
Alvin Zeno, a neighbor of Ramirez, told the station he heard gunshots over the weekend.
"I've been in the Army 25 years. So I know what shots sound like. I said, 'Somebody is firing somewhere,'" he said.
It wasn't until Monday morning, however, that a neighbor realized Ramirez's dog was outside loose and thought something must be wrong.
"They attempted to return the dog home and yelled inside several times for somebody to come to the door. When nobody came to the door, they found that to be suspicious," said Lt. Ryan Frashure with the Anne Arundel County Police Department.
When police ultimately entered the home, they found Ramirez dead.
According to the station, investigators say the 24-year-old was married, but lived in the Severn home with just her daughter.
"We have spoken to her husband. We've conducted interviews with her husband. We're still investigating any leads that we have with the husband and family members," said Frashure.
No suspects have been named.
Thanks for reading CBS NEWS.
Create your free account or log in
for more features.