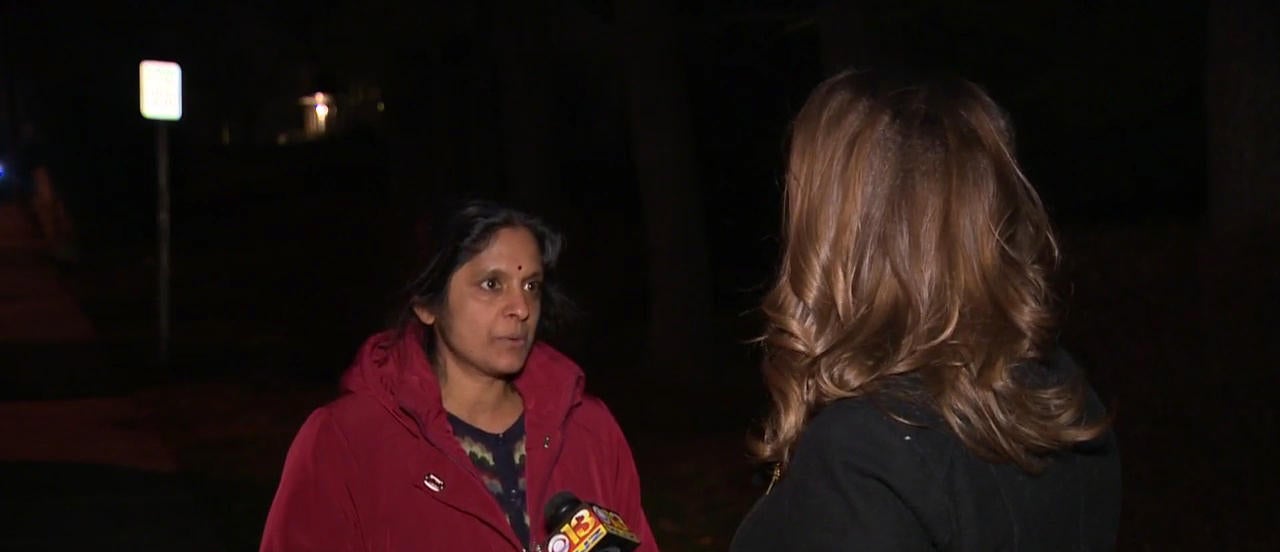 Maryland police question U.S. citizen's immigration status
BEL AIR, Md. -- A U.S. citizen was asked her immigration status while taking a walk in her neighborhood in Maryland. The Bel Air Police Department is owning up to its misstep and says it will learn from the incident, CBS Baltimore station WJZ-TV reports.
"I didn't expect this to happen in Bel Air. Walking while brown? He said, 'No, no, no, nothing like that,'" Bel Air resident Aravinda Pillalamarri said.
Pillalamarri told WJZ-TV Bel Air police officers demanded her ID after a resident called her in as suspicious.
"I had just come out for a walk, so I didn't have my ID. And he said, 'Why don't you have ID? Are you here illegally?'" Pillalamarri said.
Bel Air Police Chief Charles Moore said asking for her nationality is insensitive but not racial profiling.
"They were trying to figure out why there was some hesitation to provide identification," Moore said. "That's why he asked if she was illegal."
Pillalamarri is an American citizen. But promises from President Trump have ramped up sensitivity on the issue of undocumented immigration.
"People are uncertain - we don't know what to expect. So this is really, I think, a reflection of that uncertainty that people are feeling," says Dr. Zainab Chaudry with the Council on American-Islamic Relations, or CAIR.
Moore and Pillalamari, who shared her experience at a town hall meeting last month, are both seeing this as a chance for real change.
"That's an education for me," Moore said. "That's helped me out to see that, hey, not only do I have to get my officers trained, I have to get the dispatchers trained on how to react to some kind of situation like that in the future."
"Social justice starts locally," Pillalamari said, "and I'm really proud that Bel Air is rising to that challenge."
Moore, who's only been in his position for a year and a half, said he'll also be looking at strengthening the department's policies.
Bel Air is also developing a citizen's advisory board to discuss similar issues.
Thanks for reading CBS NEWS.
Create your free account or log in
for more features.