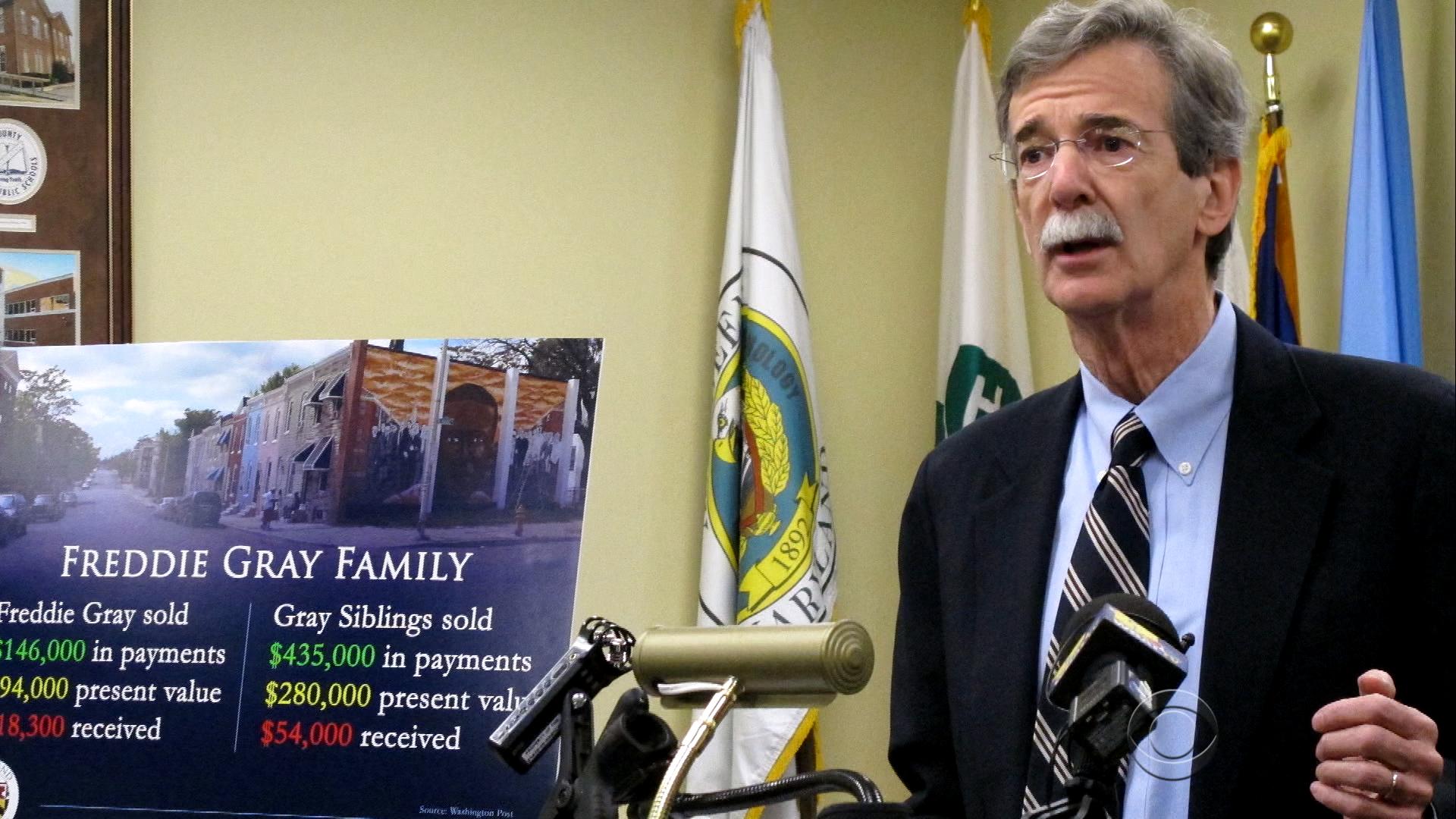 Maryland A.G. says company targeted lead poisoning victims
BALTIMORE -- Maryland's attorney general sued several finance companies Tuesday, accusing them of tricking victims of lead paint poisoning into signing over the bulk of their settlements in exchange for a one-time cash payment. Some have been left penniless.
For Attorney General Brian Frosh, the conclusion -- after a seven-month investigation -- is clear.
"This set of circumstances makes my blood boil," Frosh told CBS News. "It looks to me like sophisticated and very aggressive folks targeting the most vulnerable people in our society -- people who are poor, people who are cognitively impaired and people who are young and unsophisticated."
Frosh is now suing Access Funding and related entities, alleging they duped at least 74 victims of lead paint poisoning in Baltimore -- people like Crystal Linton, who suffered lead poisoning as a child and was left "functionally illiterate."
To safeguard her future, she received a $630,000 structured settlement, guaranteeing monthly checks for the next 40 years.
But after getting fliers from companies promising quick cash, Linton sold her future payment stream, then valued at $408,00, for just $66,000, some of it to Access Funding.
Linton told CBS News she didn't understand how it worked -- or how she signed away her money.
"It was exploitation in its worst form," Frosh said.
The attorney general says $17 million in payments to victims vanished. Now, through the lawsuit, he's trying to get their money back.
In response to those who would say the alleged victims were adults who made their own decisions, Frosh responded, "Sadly, that may end up being the case for many of these people."
Attorney Earl Nesbitt is with the National Association of Settlement Purchasers, and represents some of those companies in court.
"It's very unfortunate what happened in Maryland," Nesbitt told CBS News. "But it would, I think, be a mistake for anyone to judge the entire industry or every transaction by what happened in an isolated place involving a particular funding company."
Frosh said he doesn't buy that response.
"I would be astonished if it were only happening here," Frosh said.
CBS News reached out to principals from Access Funding but did not hear back. In previous court filings, the company called the attorney general's allegations "incorrect" and "scurrilous."
The company said it made disclosures and these were voluntary sales, all approved by courts, and claimed it actually lost money.
Thanks for reading CBS NEWS.
Create your free account or log in
for more features.