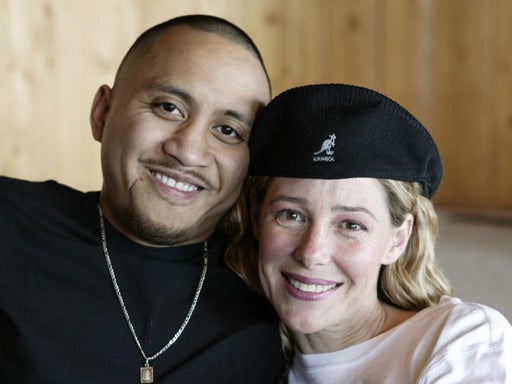 Mary Kay Letourneau's husband files for separation
SEATTLE -- The man who married his former sixth-grade teacher after she was jailed for raping him has filed for legal separation from her.
King County court records show 33-year-old Vili Fualaau asked the court for a legal separation from 55-year-old Mary Kay Letourneau on May 9. They have two daughters together.
In King County Court documents, Fualaau said the couple has no children who are still dependent, and neither he nor Mary Kay own property, and he said he's unaware of any debts. Fualaau asked the court to divide the personal property fairly as the court decides, CBS affiliate KIRO reports.
Spousal support is not needed, Fualaau wrote in court documents filed in Issaquah. He did not want an order of protection.
Letourneau is a former suburban Seattle teacher who became tabloid fodder when she was convicted in 1997 of raping the then 12-year-old Fualaau. She was 34 and a married mother of four, and Letourneau first met Fualaau when he was a student in her second-grade class at Shorewood Elementary School in Burien.
On February 25, 1997, following a tip, police interviewed Fualaau. Letourneau was then pulled out of a teacher's meeting and arrested for statutory rape. She gave birth to first daughter while she was out on bail.
In August 1997, in an agreement with prosecutors, Letourneau pleaded guilty to child rape in exchange for a 3-month jail sentence and probation and under the condition she have no contact with Fualaau.
After three months, she was released, but Seattle police officers later found Letourneau and Fualaau in a car. Letourneau was arrested for a probation violation in February 1998. A judge vacated the plea bargain and sentenced Letourneau to 7-1/2 years in prison, and she gave birth to her second daughter while in prison. She was released in August 2004.
Letourneau and Fualaau were married in Woodinville on May 20, 2005. She was 43 and Fualaau was 22.
In May 2009, Letourneau and Fualaau had a "Hot For Teacher" night at Fuel nightclub in Pioneer Square. He was the DJ while she mingled with guests, signed T-shirts and took photos.
Thanks for reading CBS NEWS.
Create your free account or log in
for more features.