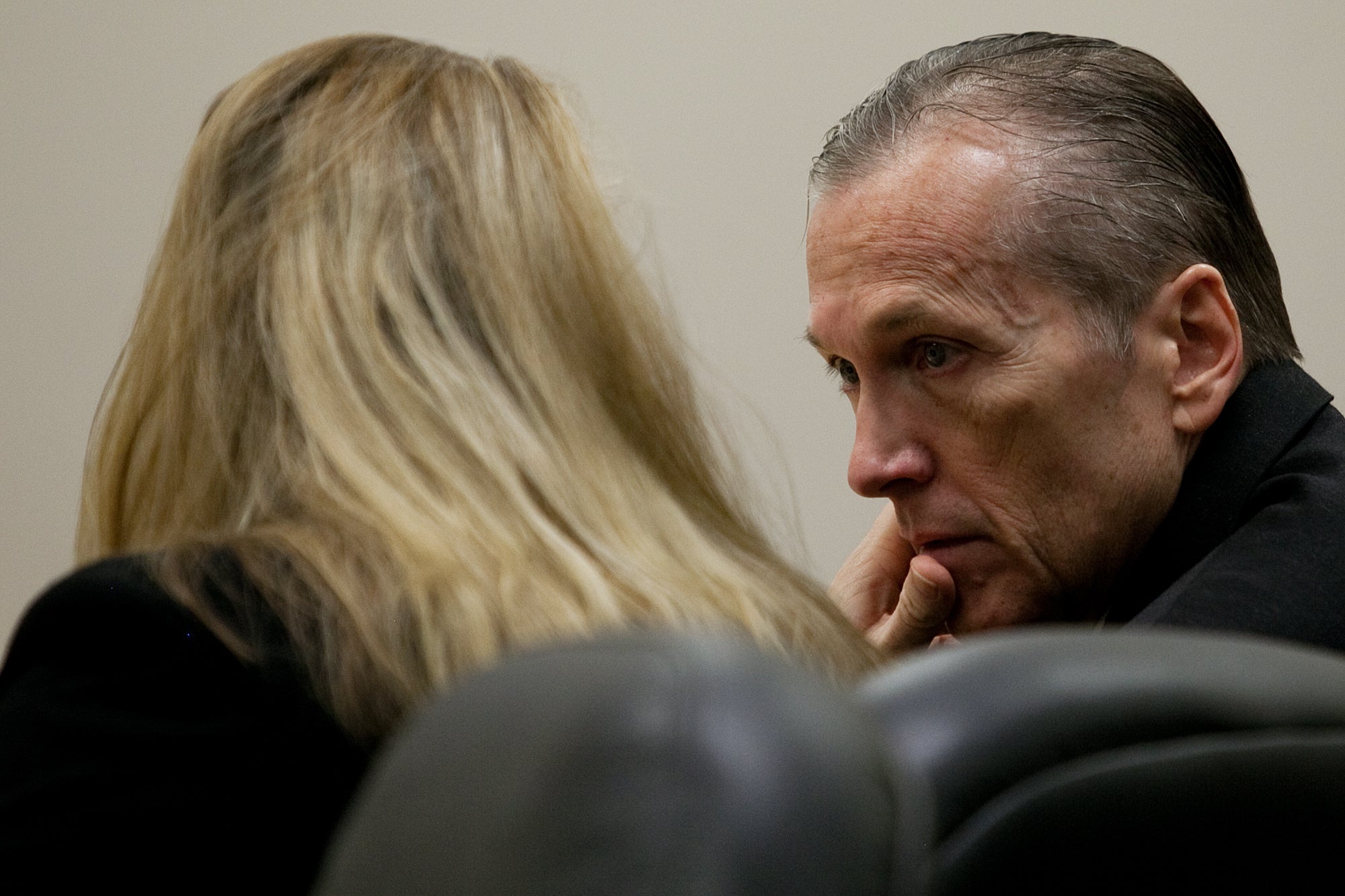 Martin MacNeill Murder Trial: Second mistress of Utah doctor charged with killing wife takes the stand
(CBS/AP) PROVO, Utah - Another mistress of Martin MacNeill, the former Utah doctor accused of killing his wife,testified Wednesday that he had once described how he could induce a heart attack in someone that would appear natural.
Anna Walthall took the witness stand and said she began a six-month affair with MacNeill in 2005 when he was a consulting doctor at a laser hair removal clinic that she operated.
MacNeill described the heart attack method during "pillow talk," she said.
Walthall quoted MacNeill as saying, "'There's something you can give someone that's natural that's a heart attack that's not detectable after they have a heart attack.'"
No cause of death has been determined for MacNeill's wife, Michele MacNeill, who was found dead in her bathtub in April 2007.

Defense lawyers have argued that she had a heart attack and fell into a tub in the family home in Pleasant Grove, about 35 miles south of Salt Lake City.
Defense lawyers challenged Walthall by getting her to acknowledge she had been diagnosed with what was formerly called multiple personality disorder, but she insisted she was giving a true account of Martin MacNeill's statement.
Earlier in the day,two of MacNeill's daughters testifiedthat their father had hired another mistress, Gypsy Willis, as a nanny soon after his wife died, but Willis did not cook or take care of the children and went to their father's bedroom at night. Willis earlier testified that she and Martin MacNeill had a sexual relationship.
Sabrina MacNeill, 19, testified that Willis didn't do anything a nanny would be expected to do.
"She made spaghetti once, and that was the only time she cooked," said Sabrina MacNeill. "She didn't do anything."
Another daughter, Alexis Somers, testified that Willis would come and go throughout the day, seemingly more focused on the doctor than the children.
Prosecutors say Martin MacNeill, 57, hounded his wife, Michele MacNeill, to get cosmetic surgery then knocked her out with painkillers and left her to die in a bathtub. His motive, they said, was to get rid of his wife so he could be with Willis.
Somers testified that her father bullied her mother to get the face-lift and insisted the plastic surgeon prescribe an unusual combination of painkillers and other drugs for her recovery.
Two days after the surgery, Somers said, she confronted her father after finding her mother knocked out by the powerful drugs.
Somers, also a doctor, recalled her father saying, "'I must have given her too much medicine.'"
CBS affiliate KUTV reports that Somers also testified that her mother and father had a closed door discussion about his alleged affair with Willis in the days preceding her death and that he refused her requests to inspect his cell phone.
Michele MacNeill had tried to delay the surgery until she could reduce her high blood pressure and weight and to wait until her daughter could help take care of her, Somers said.
Somers, who has adopted her mother's maiden name, described an argument between her parents about the timing of the surgery.
"He got angry at my mom and said, 'If you don't have the surgery now, you're not getting it,'" Somers testified.
Thanks for reading CBS NEWS.
Create your free account or log in
for more features.