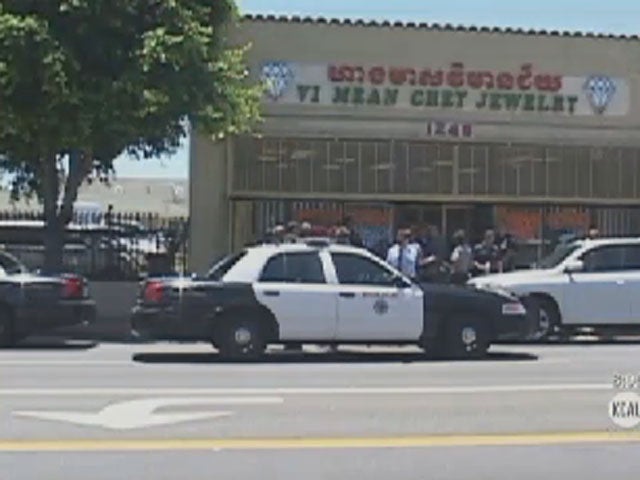 Martial artists disarm gunman, foil jewelry store heist in Long Beach, Calif.
(CBS) LONG BEACH, Calif. - Some men who tried to pull off a jewelry store heist in Long Beach on Monday clearly didn't realize there was a gathering of martial arts enthusiasts taking place right next door.
During a break in the martial arts conference, police say three participants interrupted the robbery in progress, and disarmed the gunman, who was arrested, CBS Los Angeles reported.
Seiha Hak was one of the martial arts men-on-the-street who intervened in the stickup at Vi Mean Chey Jewelry after seeing one suspect armed with a gun.

"He didn't try to shoot, he had his gun in his hand," Hak said. "I took him down and my master came in and took the gun away," he told CBS Los Angeles.
"I've trained all my life (and) know how to use it," he said.
The martial arts trio detained the suspect until police arrived. In the confrontation, one bullet grazed the head of the store owner, but his condition was reported to be fine following the incident.
Two other men involved in the attempted robbery did get away.
CBS Los Angeles reported the three good Samaritans were in town from the east coast for a Cambodian Martial Arts Competition.
Thanks for reading CBS NEWS.
Create your free account or log in
for more features.