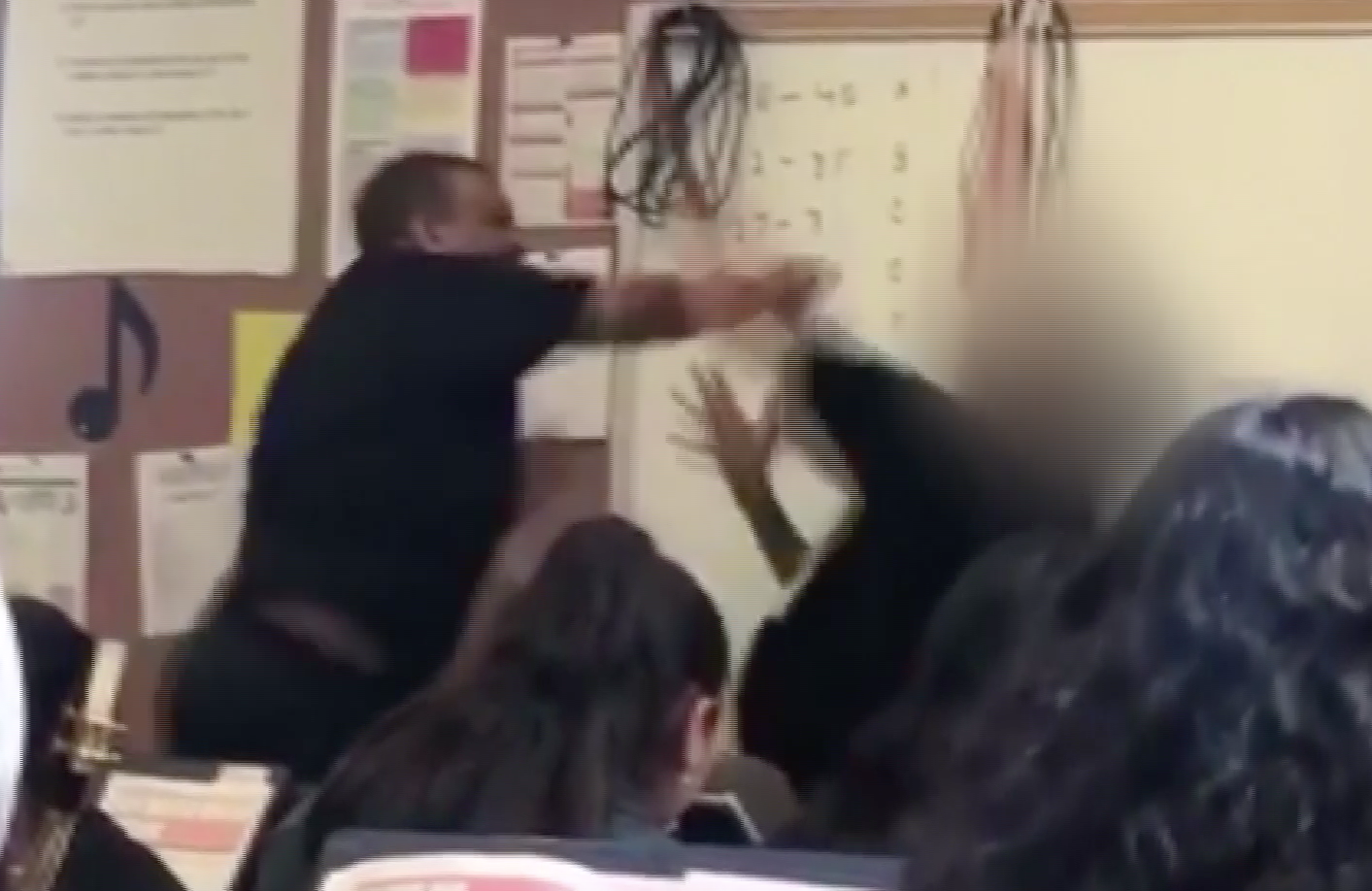 High school teacher arrested after allegedly punching student
MAYWOOD, Calif. — A California high school teacher was arrested after video surfaced of him allegedly punching one of his students who used a racial epithet, CBS Los Angeles reports. Marston Riley, 64, was released Saturday from the Los Angeles County Jail after posting $50,000 bail, according to sheriff's inmate records.
Cellphone video showed Riley fighting with the student during band class at Maywood Academy High School. The teacher can be seen repeatedly hitting the student, and at one point, using an object to hit him. The student was taken to the hospital with moderate injuries and released, according to the Los Angeles County Sheriff's Department.
"I was scared for the kid, and partly for the teacher too," a student who witnessed the fight told CBS Los Angeles.
The fight began after the teacher said the student was not wearing the proper school uniform, the witness told the station. The student responded with a tirade of racist comments. The student reportedly used the N-word and cursed at the teacher, who is black.
"It was just back and forth, back and forth, and then the teacher just decided to throw a punch and that's when everything happened," the witness said.
Parents of students at the school said they were furious after seeing the video. "I think something needs to be done. That's way out of hand," one parent told the station.
Riley could not be reached for comment. Arraignment is scheduled for Nov. 30.
A GoFundMe page has been created by the teacher's supporters to raise money for his legal fees. They say he's been physically or verbally attacked in the past.
Crisis counselors and additional school police patrols will be at Maywood Academy High on Monday, the district said.
Maywood is a small city with about 27,000 residents just southeast of downtown Los Angeles.
Thanks for reading CBS NEWS.
Create your free account or log in
for more features.