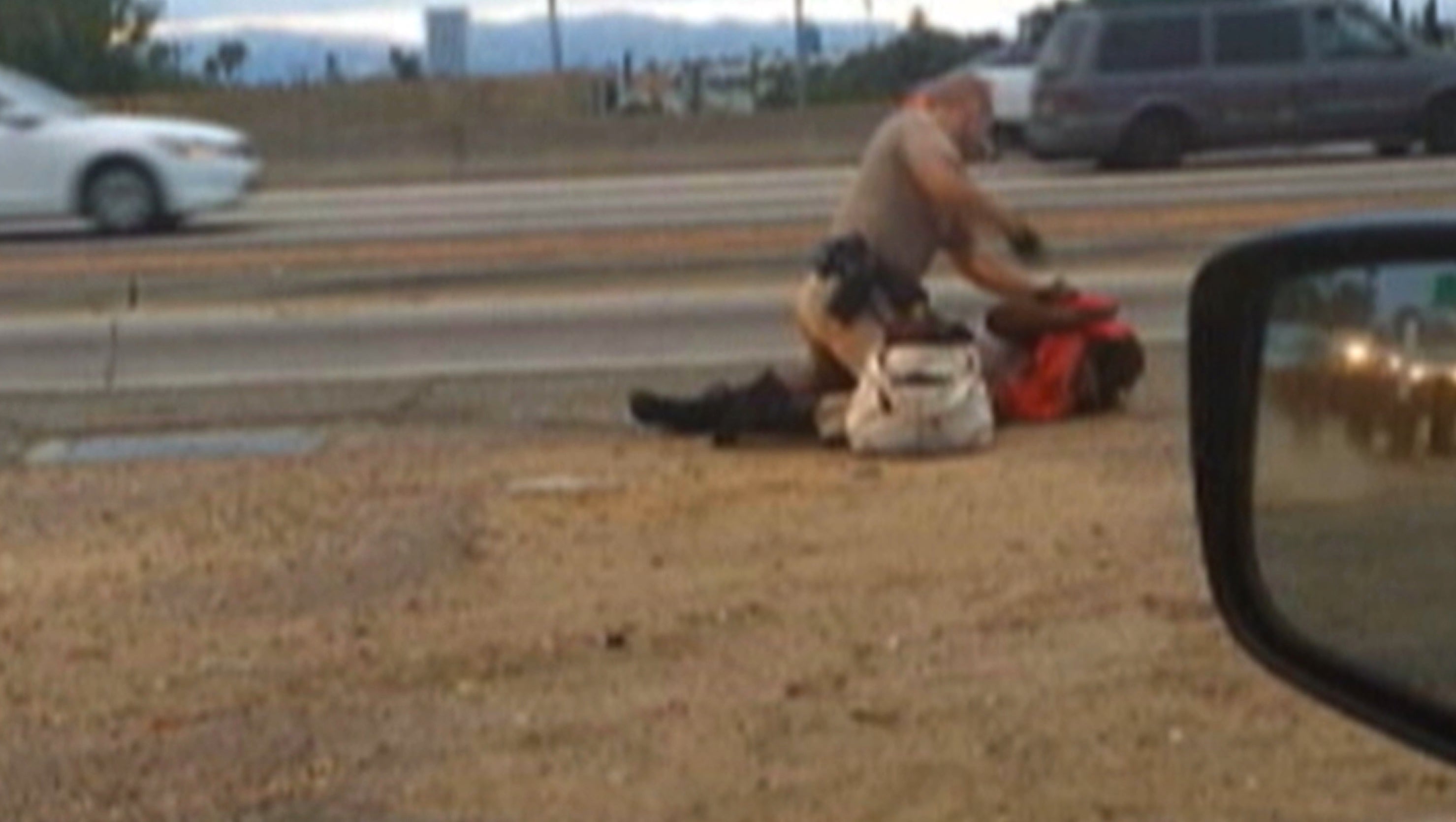 Lawyer: Woman beaten on Calif. freeway traumatized by video
The woman who was beaten by a California Highway Patrol officer last week remained hospitalized on Saturday.
An official investigation of the videotaped beating is stepping up, but the facts remain hard to come by.
According to her lawyer, Marlene Pinnock, a 51-year-old great-grandmother now has double vision and painful lumps to her head and shoulder after a CHP officer was caught on camera repeatedly punching her. Attorney Caree Harper says Pinnock also suffered an "emotional" blow seeing the video on her hospital television.
"She has had to be traumatized and watched her beating over and over again," Harper said.
CHP Commissioner Joe Farrow says the tape demands a thorough investigation.
"It becomes a tragedy if an organization like the highway patrol or any organization chooses to ignore it and we simply bury our head in the sand and ignore it," said Farrow. "That is not what we're doing."
But outraged community activists have held rallies all week, including Saturday in Los Angeles. They are calling for a federal investigation. Congresswoman Maxine Waters went even further saying, "This is enough to demand his dismissal."
We asked civil rights attorney John Burris, who is also representing Pinnock, if it would have been a he-said, she-said case if the incident had not been videotaped.
"Totally important," he said. "Certainly if you see someone walking down the freeway, you kind of wonder what's going on with that person. Notwithstanding her mental condition at the time, there was nothing about what happened to her that was justifiable."
The CHP is calling for patience during its investigation, but a civil lawsuit is already in the works.
Thanks for reading CBS NEWS.
Create your free account or log in
for more features.