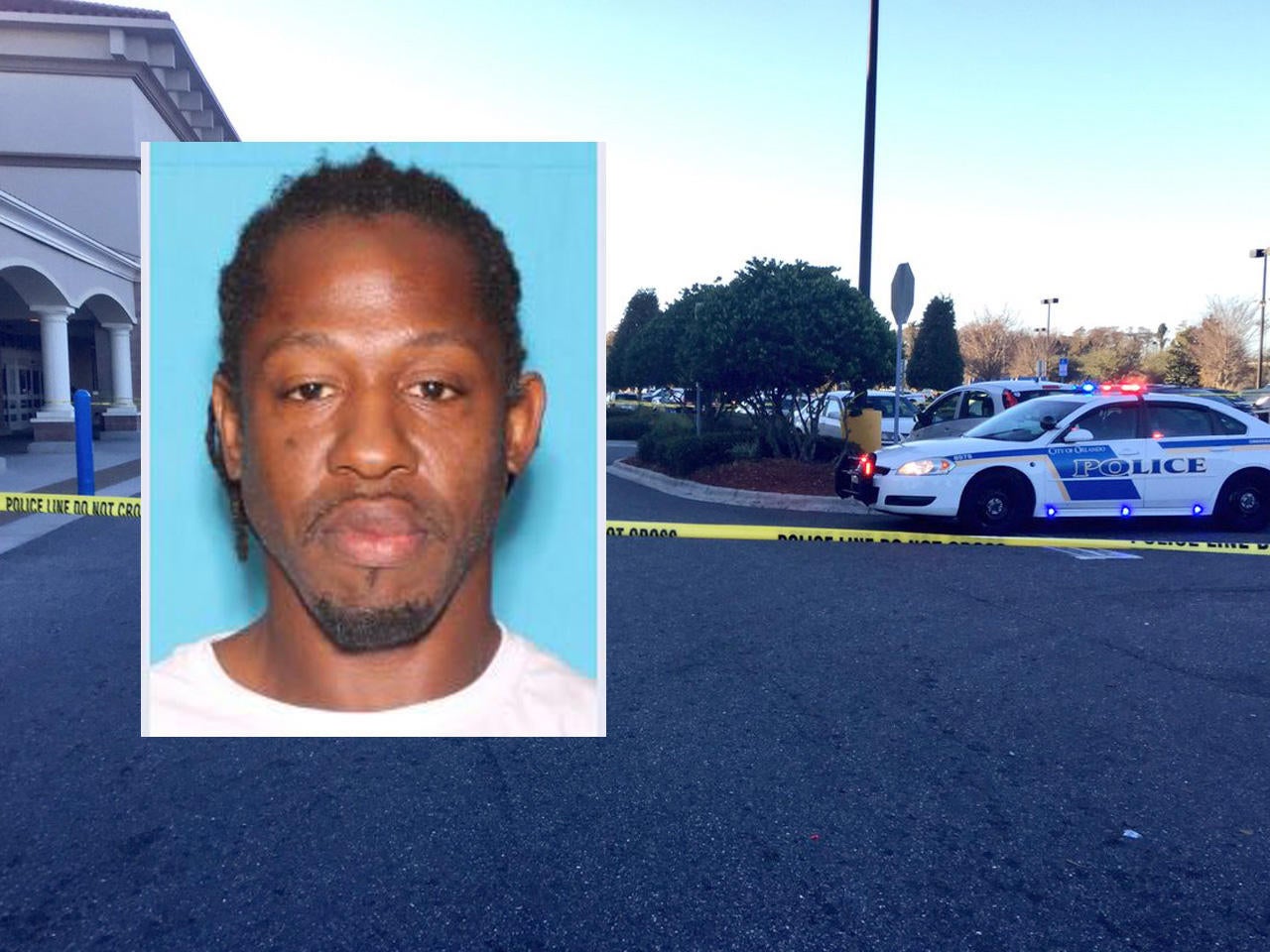 Suspect in fatal shooting of Orlando police sergeant captured
ORLANDO -- Police say a man wanted in the fatal shootings of his pregnant ex-girlfriend and an Orlando police sergeant has been captured.
The Orlando Police Department tweeted Tuesday night that 41-year-old Markeith Loyd is in custody.
Loyd has been the focus of a week-long manhunt since Master Sgt. Debra Clayton was killed in a Wal-Mart parking lot.
Police say Loyd was wearing body armor and armed with two handguns when he was arrested at an abandoned house.
Orlando Police Chief John Mina said during a news conference that Loyd was arrested Tuesday night after the home was surrounded by SWAT officers.
Mina denied rumors that the arrest was the result of an anonymous tip, saying that Loyd was captured by the tireless efforts of law enforcement.
"They've basically been living in their vehicles, using the bathroom in their vehicles, to try and do everything they could to bring justice for the Dixon family and for the Clayton family," Mina said.
Clayton's family released a statement about the capture, thanking police for their assitance.
On Twitter, police said that Loyd was put in the handcuffs of Clayton, who he is accused of killing last week.
Orange County Sheriff Jerry Demings said at the news conference that the arrest is bittersweet, noting that in addition to Clayton, a deputy in his agency, Norman Lewis, died in a traffic crash during the manhunt for Loyd.
"I believe that our entire community is going to breathe a sigh of relief at this point," Demings said. "They will sleep better knowing tonight that... this maniac is off the streets."
Demings said Loyd would be charged with two counts of first-degree murder in his pregnant ex-girlfriend Sade Dixon's death last month. Loyd will also face one count of attempted first-degree murder and two counts of aggravated assault with a firearm related to the shooting of Dixon's brother and threats against other relatives.
Police previously said said Clayton was approached last Monday morning at around 7 a.m. by a person who recognized Loyd, a man suspected of killing Sade Dixon in December. The witness pointed Clayton toward Loyd, and the sergeant called dispatch to announce she was approaching the suspect. Moments later, a man believed to be Loyd shot Clayton multiple times. She died soon after.
Loyd fled the scene, hijacking a car, and firing at least two shots at a pursuing police vehicle. He then abandoned the first car he hijacked and stole another, according to police.
During the manhunt, an Orange County Sheriff's deputy was killed in a motorcycle accident. The Florida Highway Patrol confirmed to CBS News that the deputy, identified as Deputy First Class Norman Lewis, was involved in the manhunt at the time of the crash. Clermont, Florida resident Billie Jarrard allegedly "turned into the direct path" of the deputy, am 11-year veteran.
Orlando Police Chief John Mina said during a Monday morning press conference that Clayton, a 17-year veteran, was well-known on the force.
"She organized several marches against violence by herself. That's how dedicated she was," Mina said.
Police arrested a former supervisor at the fried chicken restaurant where Loyd worked, an ex-girlfriend and a niece last Tuesday and Wednesday on charges of helping him in the weeks after Loyd's ex-girlfriend was fatally shot.
Mina said he expects more arrests in the case for anyone who helped him evade police. He said authorities didn't know how long Loyd been in the house, which was abandoned but does have ties to associates of his.
"Anyone who harbored, aided or abetted him in any way is going to be arrested, and we know from our investigation that people did assist him," Mina said.
Hundreds of officers and deputies had been searching for Loyd, and a $100,000 reward was being offered for information that leads to his arrest.
The U.S. Marshals Service had added Loyd to its list of most wanted fugitives Tuesday and added $25,000 to the reward offer.
Thanks for reading CBS NEWS.
Create your free account or log in
for more features.