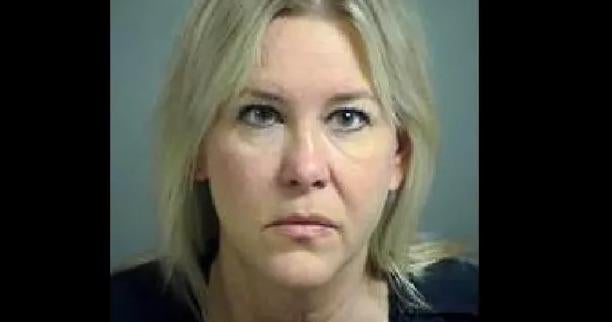 Georgia doctor accused of threatening to slit throats of her staff, patients
VALDOSTA, Ga. -- A doctor in Georgia has been accused of threatening to slit the throats of her employees and patients, damaging a wall with a reflex hammer and throwing water on employees. Dr. Marian Antoinette Patterson was charged with three counts of terroristic threats and one count of false imprisonment, Lowndes County Sheriff Ashley Paulk told news outlets. Patterson has been released from jail on bond after turning herself in Thursday, Paulk said.
On Feb. 21, the family doctor in Valdosta yelled at employees in her office and repeatedly threatened to "slit their throats," according to a license suspension order from the Georgia Composite Medical Board. She threatened to cut one employee's head off, roll it down a hallway and "call the employee's children so that they could see it."
Patterson threatened to slit patients' throats and kill an employee if they called police, the order said. She also grabbed an employee by the arm and refused to let them leave, it said.
According to the license suspension order, she also grabbed her "diploma off the wall, threw it to the floor and stomped on it," CBS affiliate WBTV reported.
Sheriff's deputies had been called out for the disturbance. Paulk said the situation is unfortunate and he believes Paterson has emotional and other problems that began before Feb. 21.
The board had been advised that she appeared to be "under the influence" at the practice several times. It suspended her license on March 5.
It is unclear if Patterson has a lawyer.
Thanks for reading CBS NEWS.
Create your free account or log in
for more features.